Ouya, the Android-based games console, has the backing of "more than just dreamers" according to its CEO Julie Uhrman,as major US retailers Target, Best Buy and Gamestop show support.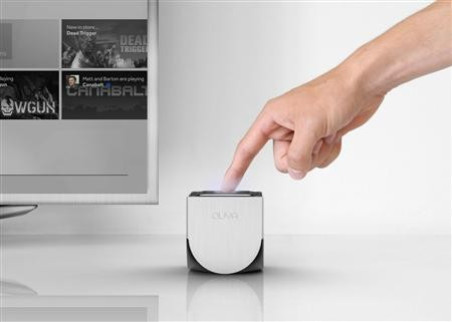 The console will be available in-store from June but those looking to secure one can pre-order on Amazon now at a cost of $99. However it will be those "dreamers" Urhman spoke about and who backed the project on Kickstarter who will receive the first batch of consoles in March.
Over 68,000 people contributed to the Ouya's funding campaign, raising $8.5 million (£5.4m) in under a month, far above the original goal of $950,000.
Pre-orders for the Ouya started yesterday, 5 February, with the console itself priced at $99.99 and additional controllers at $49.99 each:
"This announcement is that we now have more than just dreamers behind us, we have established companies that do their due diligence that believe there's an opportunity for bringing great content back to the television," said Uhrman in an interview with the Wall Street Journal.
"We want to support Ouya as best we can, both online and in physical retail, making sure there's visibility for the product, to see content and demo the box."
"Those are all conversations we're having with retailers," she continued. "Retail partners of this size don't just jump into business with every company that has something to sell. We're providing something that has responded so well to gamers and developers."
However, apart from existing Android games, and Final Fantasy III which was confirmed as a launch title last July, no Ouya exclusives have been revealed: "We haven't made any significant announcements for our line-up for our launch in June or our unveiling," said Uhrman.
"We have about half a dozen to a dozen community sites with lists of as long as 200 titles coming to Ouya. We feel we'll have a large suite of titles and titles from developers that are exclusive to OUYA."
No UK release date has been given for the Ouya yet, though it can be pre-ordered from the US version of Amazon.