City of London Finance Jobs Fall in April as Firms Stall Hiring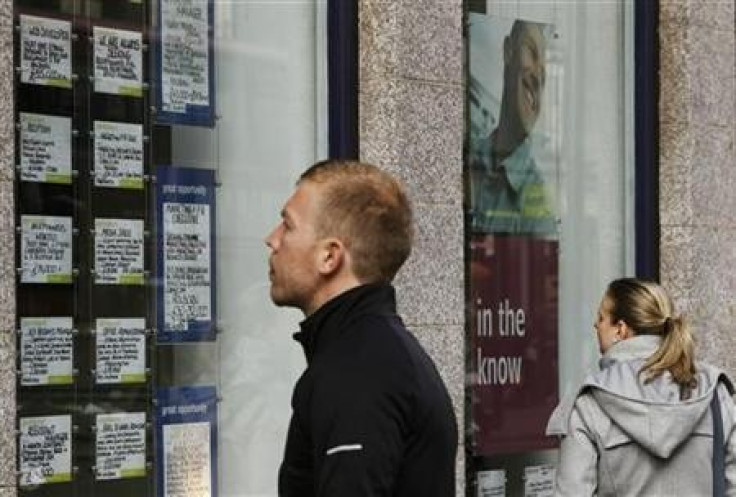 Finance jobs in the City of London have declined by 22% in April as companies stopped hiring due to the persistent weakness in the UK economy, according to a private survey.
London-based recruitment firm Morgan McKinley said that finance job vacancies in the British capital's central business districts declined to 5,922 in April from 7,661 in the same month a year ago. Compared to March, the vacancies fell by 5%.
"The total number of newly available temporary and permanent jobs still remains subdued compared to previous years," said Hakan Enver, operations director at Morgan McKinley Financial Services.
"We do expect to see further fluctuations in recruitment levels throughout the rest of the year."
Analytics firm Coalition earlier said that the 10 biggest investment banks, including JPMorgan Chase, Barclays, Citigroup and Deutsche Bank, have lost about 11,000 front office jobs in the past two years. In Asia Pacific and Europe, the cuts in banking and trading positions in 2012 were the deepest at 17%.
The banks suffered from the global financial crisis, and many of them went for restructuring their businesses, resulting in widespread job cuts.
Major British banks such as RBS, Lloyds, Barclays and HSBC were also hit by the Libor scandal and had to pay big fines to authorities.
Europe's largest bank, HSBC, said that it is planning to axe an additional 14,000 jobs within the next two years as part of its ongoing restructuring programme. HSBC has closed or sold 52 non-core and loss making businesses across the world since 2011 and has slashed its global workforce from 300,000 to 254,000 through redundancies.
Employment situation in the country, however, is improving with jobless rate hitting the lowest level since April 2011. The Office for National Statistics said earlier that the UK jobless rate reached 4.5% in April, reaching the same level from exactly two years ago. Meanwhile, the number of jobless benefit claimants dropped by 7,300 last month, compared with analysts' forecasts for a dip of 3,000 from March.
© Copyright IBTimes 2023. All rights reserved.