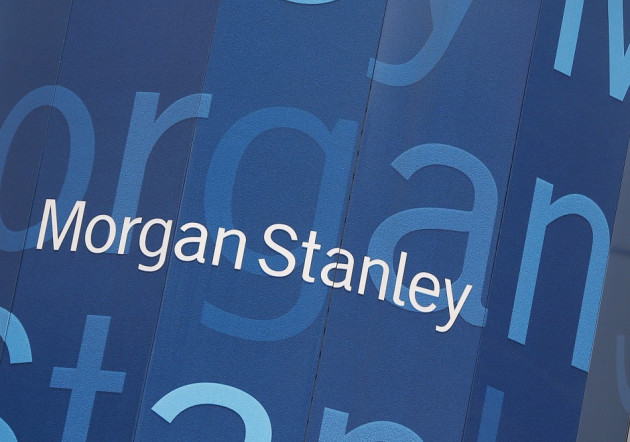 Morgan Stanley posted better than expected fourth quarter earnings as the bank continues to cut costs and slash jobs in its investment unit and focus on its global wealth management division.
Profits for the three months ending in December were $573m, or $02.8 per share, the bank said in a statement published on its website. Revenue for the period rose 36 percent from the same period last year to $7.5bn. The figures compare to a Thomson Reuters estimate of $0.27 per share and $7.02bn. Last year the bank recorded $222m loss over the fourth quarter.
"After a year of significant challenges, Morgan Stanley has reached a pivot point," said CEO James Gorman. "Our Firm is now poised to reach the returns of which it is capable on behalf of our shareholders."
On a full-year basis, net revenues fell to $26.1bnfrom $32.2bn in 2011 while net income from continuing operations posted a modest loss of $0.03 per share compared to a $1.26 loss in the previous year.
Assets under management grew to $338bn from $331bn in the previous quarter, the bank said, while its so-called Tier 1 capital ratio - a measure of the cash it needs to set aside to absorb losses for shareholder and clients - improved to 17.9 percent from 16.7 percent in September.
Its wealth management unit reported group pre-tax income of $581m, more than double the $238m earned over the same period last year, the bank said.
The bank is planning to cut as many as 1,600 jobs from its investment banking unit, around half of which will come from its home operations in the United States, including 360 at its New York head office and other Manhattan locations. The bank said the job cuts will save it around $1.6bn over the next two years.
Overall compensation expenses fell to £3.6bn for the quarter from $3.8bn last year and to $15.6bn from $16.3bn on an annual basis, when they were capped at $125,000 each.
Bloomberg news reported earlier this week that the bank was preparing to defer as much as 100 percent of the bonuses of some senior bankers for as much as three years.
Morgan Stanley shares were indicated to rise by as much as 6.3 percent Friday, based on pre-market trading, after closing at $20.75 each Thursday in New York. The shares have risen 12.8 percent over the past year.