Key Features:
4.7ins screen (720 x 1280 resolution)

1.5GHz dual-core processor w/ 1GB RAM

16GB built-in storage

8 Megapixel camera

Price as Reviewed: £390
Motorola Razr HD Review
Motorola's Razr HD is the company's last solo smartphone effort, before we begin to see Google's influence shine through.
Motorola has a long and storied history in the wireless mobile phone industry. Indeed it was on a Motorola DynaTAC that the first mobile phone call was made just over 40 years ago in New York.
The company has produced some iconic handsets over the past 40 years, including the original Razr handset which at the time was revolutionary in terms of design.
The past three or four years however have seen the company wilt under pressure from Apple, Samsung and, more recently, ZTE and Huawei. The struggling US manufacturer was bought by Google for £7.9bn in May of last year, with most people seeing it as a defensive tactic by Google, in order to secure some 17,000 patents Motorola owns.
Following the acquisition many expected to see a revolution in the Motorola range, but a year down the line and we have yet to see a breakout product from the Google-Motorola partnership. That's unsurprising however, considering the company would have been working on several products at the time of acquisition.
What is likely to be the last of these products is the Motorola Razr HD, a 4.7in smartphone which has been on sale in the US since 2012, but only arrived in the UK last month.
Design and feel
The Razr HD looks completely unremarkable from the front. A 4.7in rectangular slab of black metal, plastic and glass, the phone looks like a dozen other phones you've seen over the past 12 months. However turn it over and you see Motorola's distinctive Kevlar casing on the back cover.
While it's not going to save your life by stopping a bullet, the Kevlar finish is attractive and makes the phone comfortable to hold. The Kevlar joins up with an aluminium band which runs around right the way around the edge of the phone. This is joined on the front by a plastic border.
The phone weighs 146g which is heavier than the iPhone 5, HTC One and Nexus 4, but not so much that it will bother you. The phone's size (132mm x 68mm) along with a thickness of just 8.4mm also make it feel compact and solid.
I've said before that the 4.7in screen size is my ideal, and the Razr HD confirms this.
Screen
As the name suggests, the upgrade from this last year's flagship, the Razr i comes in the screen resolution. The Razr i featured a 4.3in screen with a resolution of 540 x 960, the Razr HD has boosted the size to 4.7in and the resolution to 720 x 1280 giving it a pixel density of 312 pixels per inch.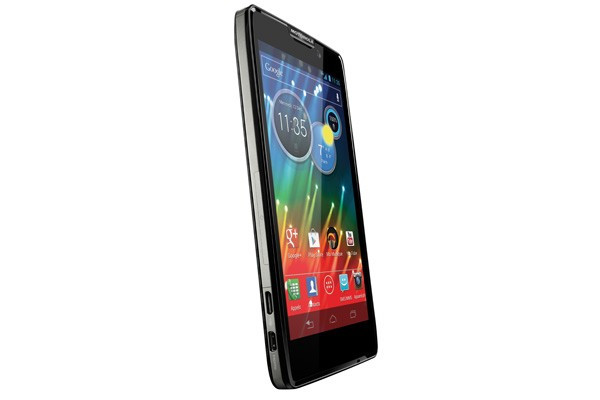 While this is not as sharp as the likes of the iPhone 5, HTC One or Nexus 4, the difference is negligible. The screen on the Razr HD is excellent. Colours are bright and vibrant, blacks are deep and contrast is very good.
The only issue I had with the screen was at times I found it lacked sufficient brightness, especially when in any sort of well-lit surroundings. The Gorilla Glass covering the screen does nothing to help the situation making things very reflective in direct sunlight.
Hardware and Performance
The Razr HD comes equipped with a dual-core processor and 1GB of RAM. These are very much 2012 specifications with flagships in 2013 coming with quad-core processors and 2GB of RAM. That said I find that unless I really try to push a phone to its limits the difference is not noticeable.
The one area I did notice an issue however was with web browsing, with the phone struggling to load pages in a timely manner and often simply unable to load them at all. This is not a good idea for a modern smartphone and something many could struggle to come to terms with when using the phone on a consistent basis.
The phone comes with the usual array of connectivity options including Bluetooth, Wi-Fi N, DLNA as well as NFC. It also supports the UK's only 4G network from EE, and will support any of the networks coming from O2, Vodafone and Three.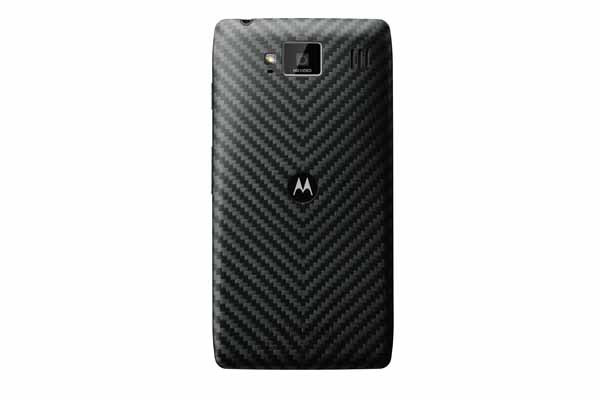 In relation to storage, you get 16GB built-in (12GB of which is accessible) plus the option to expand this by a further 32GB via a microSD can slot, something less and less flagship phones are offering these days sadly.
Battery life is, like most smartphones, nothing to write home about, but you will get a full day's use out of the Razr HD before needing a recharge.
Software
With Google now in complete control of Motorola, it is surprising it hasn't insisted on stock Android being shipped on this device, as it would make it much more attractive to prospective customers I imagine. Instead what you do get is Android version 4.0 (which is several generations out of date) skinned with Motorola's own custom UI.
While Motorola's own UI is not offensive and has a couple of nice standard widgets, its baffling why Google didn't insist that it was dumped.
The whole system runs well, though getting quick access to the camera via the lock screen was something I wish had been included. While it is possible to get direct access to the camera from the lock screen if you have no security enabled, if you do then it cannot be done which is very frustrating.
Camera
Phones like the Galaxy S3, HTC One and Lumia 920 have raised smartphone cameras to a new level over the past 12 months. Sadly Motorola is still playing catch-up it seems and the 8 megapixel sensor on this phone just doesn't stand up to comparisons.
Noise is the biggest issue I found while using the camera, even in well-lit situations. Low-light shooting was even worse, with the camera unable to pick up significant detail.
Colours appear muted and details lack the sharpness you look for in a decent camera. While the camera is capable of HD video capture, the quality again is not great and only useful if you really need to capture something in a hurry.
Value and Verdict
In terms of value, the Motorola Razr HD doesn't offer a great deal. At almost £400 SIM-free the phone is significantly more expensive than the Google Nexus 4 (£280) which is a superior phone in pretty much every respect.
None of the major UK networks even list the phone on their websites at the moment, indicating that if you really want to get the phone, you'll have to stump up all the cash in one go.
It's a sad end to a long and storied history of Motorola phones. While the brand is likely to continue, any phones in the future are going to be so heavily influenced by Google, they may as well simply call them Google phones.
Despite a decent screen the Razr HD has little to offer potential smartphone customers with old software, a poor camera, and an uninspiring design.
Scores
Overall 7/10
Design 8/10
Performance 8/10
Screen 9/10
Battery 8/10
Value 7/10
The Good
Great screen
Good build quality
The Bad
Poor camera
Uninspiring design
Expensive