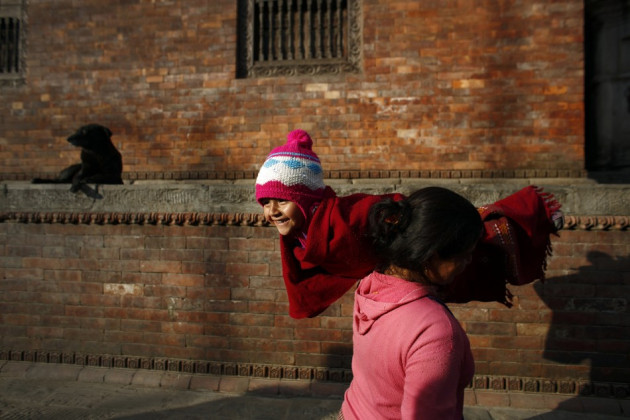 Mother's Day in the US is celebrated on the second Sunday in May, and this year it falls on 12 May. The tradition reportedly began about 150 years ago, when Appalachian housewife Anna Jarvis organised a day to raise awareness of poor health conditions in her community, which she believed is best advocated by mothers.
After Jarvis died, her daughter Anna started a campaign to pay tribute to her mother's work. She lobbied Presidents William Howard Taft and Theodore Roosevelt as well as businessman John Wanamaker to create a special day for mothers. She organised Mother's Day observances in Grafton, West Virginia, and Philadelphia on 10 May, 1908, according to the U.S. Census Bureau. In 1914, President Woodrow Wilson signed a bill from Congress recognising Mother's Day as a national holiday.
Celebrities took to Twitter to wish their mothers all the best.
"@rihanna Her attitude Rihanna, she got it from her mama!!!.... Happy Mother's Day beautiful!! What a lucky..."
"@kerrywashington HAPPY MOTHERS DAY to all you moms, God-moms, step-moms, pet moms, Other Mothers, etc! (that means YOU TOO movie mom x 2 --> @s_epatha XOXO) "
"@AdamSchefter Happy Mothers Day to my wife and mother of our children, to my mother - and all mothers on toughest and most rewarding job. "
"@SeanKingston Any 1 that knows me knows ME!. Know that I love my MOTHER more then anything! Happy Mother's Day @mamakingston shine bright like da star u r"
"@yokoono Today is Mothers Day all over the world. Tribute our Moms at http://mymommyisbeautiful.com & tag a tweet #mmib"
"@BrandiGlanville Ummm the boys might have told me they got me Diamonds for Mothers day (with a little help from @darinharvey ) im soooooooooooooooooo excited"
The occasion is celebrated on different days in different countries. Mother's Day in the UK is in March, on the fourth Sunday of Lent, three weeks before Easter Sunday.