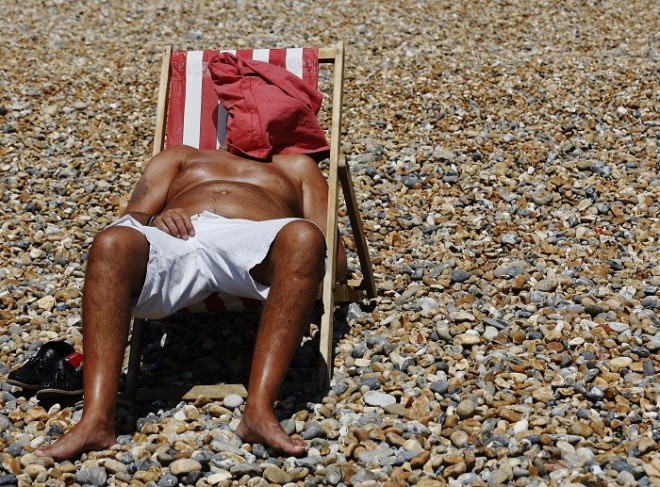 The beginning of British Summer Time will coincide with warmer temperatures - predicted to last into next week, forecasters have warned.
Most of the south-east and the Midlands sizzled in 18C on Saturday, with temperatures expected to rise to 20C on Sunday.
Ladbrokes is offering 4-1 that the Met Office confirms Sunday as the hottest day of the year so far.
Ladbrokes spokeswoman Jessica Bridge said: "Don't worry if you haven't got your mum a present yet – buy her some new sunglasses because the odds suggest she'll be needing them on Sunday."
Dan Williams from the Met Office said: "After seeing some slightly abnormal temperatures for this time of year, perhaps slightly cooler during this week, as of Saturday we should see temperatures get a bit of a bump up."
However, Sky News weather forecaster Isobel Lang warned: "Not everyone will enjoy some sunshine, though, with the east coast of Scotland looking cooler and duller and southwestern parts of Britain set for some showers."
Meanwhile, experts are predicting a summer heatwave across the UK starting in May and set to last months. Summer heatwaves are set to become the norm by 2040.