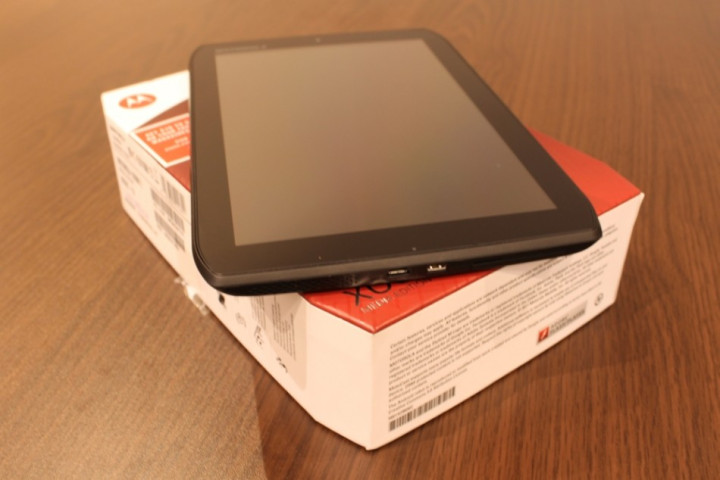 Key features:
1.2GHz dual-core processor
1GB RAM, 16GB storage
216 x 139 x 8.99mm
Weight: 388g
8.2in widescreen HD display
Scratch resistant Corning Gorilla Glass
Introduction
Everyone is quick to discuss how rival tablets fare against the Apple iPad, with phrases such as 'iPad killer' being bandied around a little too easily.
Truth is, any tablet running Android is really fighting the established leaders in its own pack: the Samsung Galaxy Tab and the Amazon Kindle Fire.
The Motorola Xoom 2 comes in a smaller Media Edition format that goes head-to-head with both Amazon's Kindle devices and the Samsung Galaxy Tab 7.0. It is also now in direct competition with the recently launched Nexus 7 tablet, which is a collaboration between Google and Asus.
Given that Google owns Motorola, the device manufacturer probably feels a little miffed that its parent company has put out such a strong and inexpensive product into this market.
Can the Google/Motorola Xoom 2 Media Edition stand up against the Google/Asus Nexus 7, the Samsung Galaxy Tab or the Kindle Fire?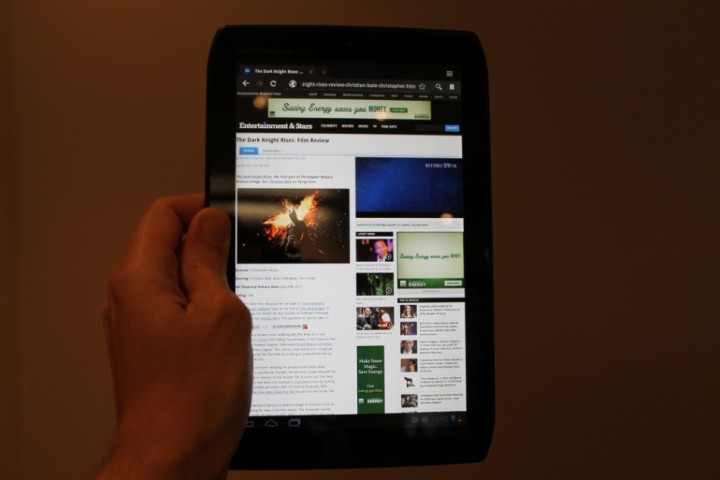 Xoom 2 Media Edition: Hardware
The design of the Xoom 2 is very similar whether you are looking at the Media Edition or the larger 10in version. The corners have been cut off - possibly in a tribute to Battlestar Galactica, possibly to differentiate it from other tablets.
Or perhaps it was to lose that extra bit of weight. The 216 x 13 x 8.99mm Xoom 2 Media Edition clocks in at a light 388g, that even beats the 413g of the Kindle Fire.
Despite being light, the small form factor does not quite live up to Motorola's "go anywhere, do anything" ambitions for the Media Edition.
We can (just) squeeze the BlackBerry PlayBook into a front jeans pocket to look like the world's largest mobile phone and take it anywhere with us. The extra width of the Xoom 2 Media Edition means it is headed for your bag if you don't have a wide inner-jacket pocket.
Inside the device is a 1.2GHz dual-core processor backed up with 1GB of RAM, which handles browsing and playback well. There are slight pauses while it plays catch up if you input a few heavy commands in rapid succession but generally it is quick to respond.
The Xoom2 Media Edition comes with 16GB of on-barod storage but unlike the US version, there is no microSD card slot available to expand it, meaning you are stuck with a conmbination of 16GB local storage and cloud storage.
Right now it is running Android 3.2 (Honeycomb) although a planned update to Android 4.0 (Ice Cream Sandwich) is expected between August and October 2012.
The main hardware niggle is something of a design fault. Whoever decided to put the power/lock and volume buttons on the rear of the device is a genius. An evil genius that is, worthy of facing off against Batman, should Christopher Nolan decide to make a fourth film.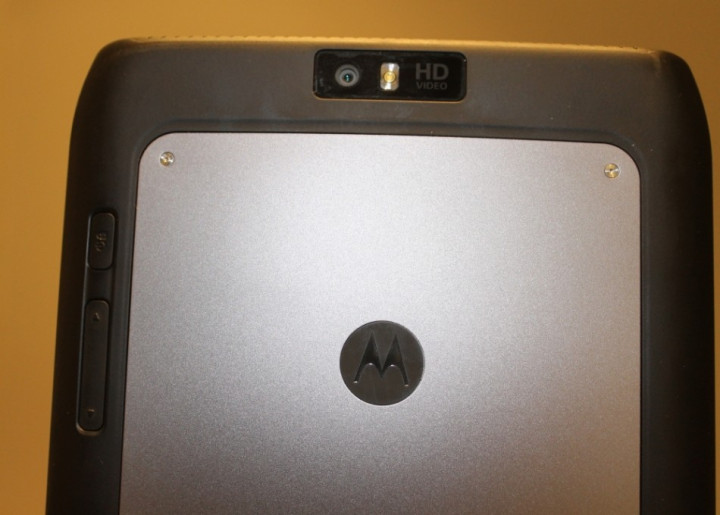 Xoom 2 Media Edition: Screen and Camera
When you put the word 'Media' in your product name you better make sure the playback on your product is top notch. Thankfully, it is.
The 8.2in widescreen HD display is touted as being the perfect size for films, although our digital copy of The Dark Knight still appeared with the usual letterbox lines.
The opening bank robbery scene - a glum, grey affair in colour despite its red hot action - looks pin sharp. The sound was impressive too, although claiming it has a subwoofer and 3D surround sound may be pushing its media credentials just a little bit further than they actually reach.
The scratch resistant Corning Gorilla Glass screen is not exactly an exclusive these days and you will find it protecting a lot of tablets and smartphones.
What you won't find on most other devices is a splash-guard coating that protects against spills. Yes we tested it out and yes the Xoom 2 still worked afterwards.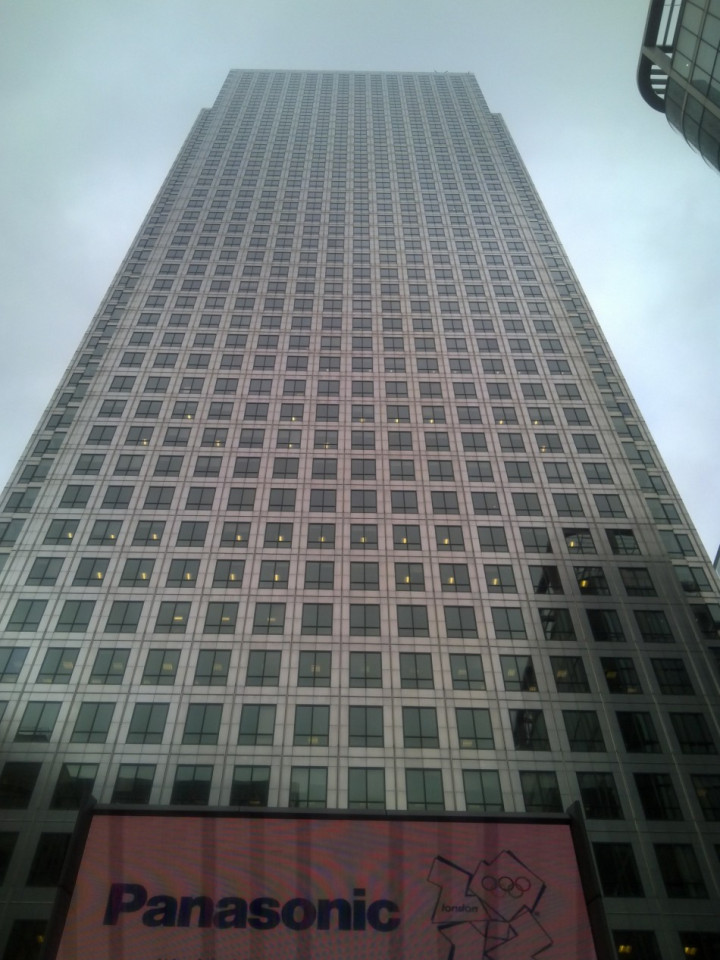 The tablet comes with two cameras: a five-megapixel rear camera that also records up to 720p HD footage and a 1.3-megapixel front camera to handle video-conferencing.
Neither camera is particularly well placed. Putting the front camera at the top right or left corner would have stopped users putting their fingers over it as they hold the middle of the device in portrait mode. It might also sound like a small detail but we would have preferred the secondary camera to be in the centre of the device in landscape mode so we could use that view when video chatting on Skype.
Photos taken with the main camera will be far from spontaneous given the long pause between pressing the onscreen shutter button and the image being captured. It does come with a bright LED flash to perk up night shots, though.
The camera does take its time to adjust to lighting conditions as you move it around and it struggled slightly as we moved from darker skyscrapers in Canary Wharf, to the gaps of sky between them. This was true for both video and still images.
The video function also lacked a zoom option.
Xoom 2 Media Edition: Connectivity
Physical connections for the Xoom 2 Media Edition are fairly standard for this type of device.
A microUSB port provides USB 2.0 speed, micro HDMI out lets you easily show your hi-def movies on a lasrge-screen HDTV and a 3.5mm headphone jack keeps the noise down. Meanwhile, Wi-Fi 802.11 a/b/g/n and stereo Bluetooth 2.1+EDR provide connectivity over the air.
Then there is the MotoCast software, which allows you to download content directly to the Xoom 2 or stream content from your home PC over an internet connection. If you thought iTunes was an annoying piece of media management software, prepare to meet your new best enemy.
We know that there is a huge benefit to syncing your media in the cloud so you can use it wherever you go without having to think about what you might want to watch before you leave the house. However, MotoCast has us longing for the simple drag-and-drop procedure our BlackBerry PlayBook allows.
No such luck here as the Xoom 2 has no folder to simply bundle your files into and the drive that does appear in your My Computer folder only has enough space to hold the MotoCast installation files.
When we did decide to move a file to the tablet, MotoCast used the Wi-Fi connection as standard rather than the USB cable (even though it was connected) to process the download. A 1GB movie transfer over a slow connection took an excruciating amount of time to appear. To specifically choose a USB transfer we had to select the USB version of the software and the settings were not obvious.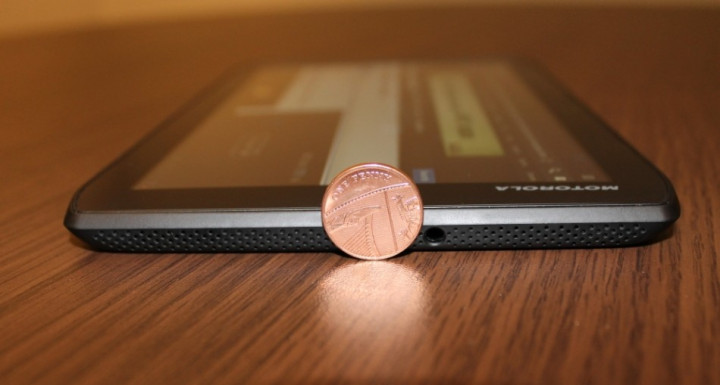 The cloud system is not infallible, either. The first time we tried to connect the content on our home PC nothing happened. That is because a window appeared on the PC with a button that needed to be clicked to allow the connection, so we had to wait until we got home to allow access.
Accidental deletion may also have you testing out that scratch resistant screen as you bounce it off the wall in download rage. That is because it only takes a single misguided finger to terminate a download, with no warning along the lines of: "Are you sure you want to stop and delete that file which is at 98 percent and has taken an hour to get that far?" Instead it can be binned all too easily and you will need to start the download all over again.
Xoom 2 Media Edition: Battery Life
A drop down from the 10in Xoom 2 is not just a drop in screen size, the battery has also been significantly slimmed down. The 7000mAh Li Ion battery in the Xoom 2 becomes 3900mAh and the usage times are reduced accordingly.
Browsing over Wi-Fi or watching video will require a recharge after just six hours, while MP3 playback can last up to three days.
The standby time is quoted as lasting up to approximately 27 days, which sounds outlandish but after forgetting all about this device for a week and coming back to have one last stab at making friends with it we were pleasantly surprised to see more than half the battery life still available.
Xoom 2 Media Edition: Verdict and Price
The Xoom 2 Media Edition tablet is not without its problems. Once the MotoCast software is set up properly, it improves significantly. However, any software that makes us long for the simplicity of a drag-and-drop system needs to be seriously rethought.
If the tablet market consisted of just the Motorola Xoom 2 Media Edition then we would be telling you to overlook its usability issues and embrace its unusual form factor. The Xoom 2 Media Edition has been on the market for a while and is currently available from a number of retailers for under £200.
Unfortunately, Google's other tablet - the Nexus 7 - costs the same for the 16BG version, comes with a quad-core processor and already runs the latest version of Android, codenamed Jelly Bean. That, in the words of a lazy TV scriptwriter penning a courtroom drama, is case closed.
Scores:
Overall: 7/10
Battery Life: 7/10
Design: 8/10
Performance: 7/10
Features: 8/10
Screen Quality: 8/10
Value: 7/10
The good:
Crisp 8.2in widescreen HD display
Splash-guard coating
Lightweight 388g
The bad:
Power/lock and volume buttons on the rear
Terrible syncing software
No Ice Cream Sandwich update yet
No expandable memory