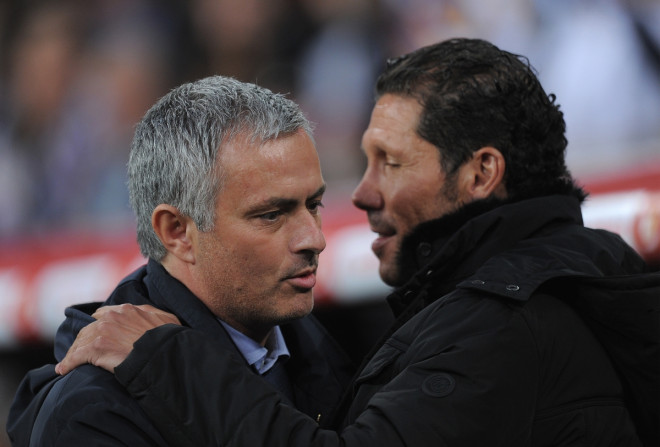 Bayern Munich winger Arjen Robben has slammed the styles of both Chelsea and Atletico Madrid, declaring their Champions League semi-final first leg clash had "nothing to do with football."
Pep Guardiola saw his side dismantled by Real Madrid at the Allianz Arena on Tuesday night as the Spanish giants ensured Bayern's defence of European football's biggest prize ended in humiliating fashion after a 5-0 loss on aggregate.
Following the loss Robben wished his former club good luck in their quest to lift their 10th European cup, insisting he has no interest in who their opponents will be in Lisbon on 24 May.
When asked who he wants to win ahead of Wednesday's second leg clash at Stamford Bridge, Robben told Eurosport: "I don't really care. I watched the 90 minutes last week and I couldn't watch it. The match had nothing to do with football.
"The two managers (Jose Mourinho and Diego Simeone), I respect them and everybody has their own way, buy I think Real Madrid will win the Champions League and I wish them all the best."
Mourinho has utilised his defensively minded approach to great effect in recent weeks having earned a 0-0 draw against Atletico in their first leg encounter in Madrid before nullifying Premier League leaders Liverpool and snatching a 2-0 victory at Anfield on Sunday.
But speaking in a press conference on Monday evening the Chelsea boss hit back at the "philosophers" who have questioned his tactics.
"Football in this moment is full of philosophers, people who understand much more than me. Amazing," he said.
"But the reality is the reality. A team that doesn't defend well doesn't have many chances to win."
"If the opponent is very fast and needs space behind your defence, and you give them that space, you are stupid."