Move over Power! Mariah Carey to produce drama series based on her life for Starz
Hero songstress will work with Nina Colman, who has written the script for the untitled fictional show.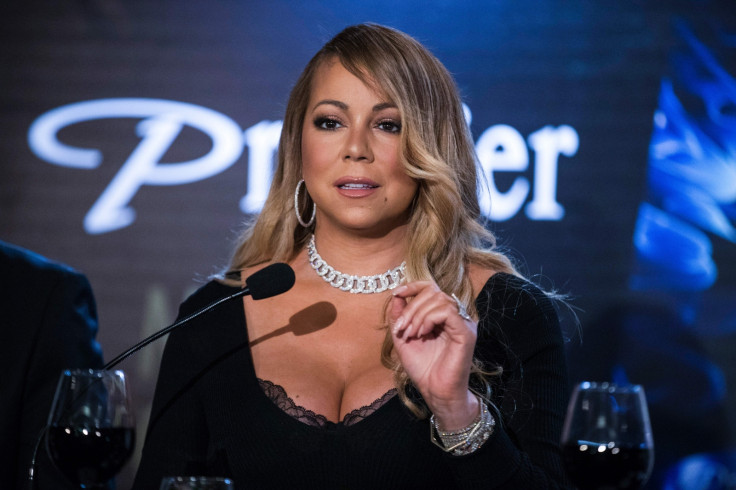 Mariah Carey's meteoric rise to fame has inspired a new drama series. Deadline reports that the Hero hitmaker will executive produce an as-yet untitled scripted show based on her real-life experiences.
Written by Nina Colman, the drama is set in 1986 New York City and chronicles the rise of an ambitious mixed-race teenager. Viewers will follow her journey from humble beginnings to global superstar after overcoming a difficult childhood.
Starz, the network home of crime drama television series Power, is behind the project, which is expected to be very different from the reality TV show Mariah's World.
Carey's longtime friend Brett Ratner and her manager Stella Bulochnikov will serve as executive producers.
Casting news and a release date are yet to be announced.
This is not the first time Carey's story has been told. Back in 2001, she was the focus of quasi-biopic Glitter, which has a 7% rating on Rotten Tomatoes. She has also appeared in a number of films including the Oscar-winning Precious and Lee Daniel's The Butler.
However, her cameo for the Amy Poehler and Will Ferrell movie The House was cut after reports of diva behaviour on set. According to Cedric Yarbrough she regularly had the cast and crew waiting on set for hours and even refused to do a stunt.
"While we waited the director and team had the idea of doing a stunt that Mariah's body double would do now and bring in Mariah to match it. They do the stunt. All goes well," he wrote in a scathing Facebook post.
"When Mariah finally showed up she refused to match the stunt. "Darling, I would never do it that way..." I heard her say those exact words. She then requested a large fan for her hair to be blown around and a camera that would be above her, basically a crane shot.
"This lady was unprofessional...to our director, who tried his best to appease her every wish (sic)."
© Copyright IBTimes 2023. All rights reserved.