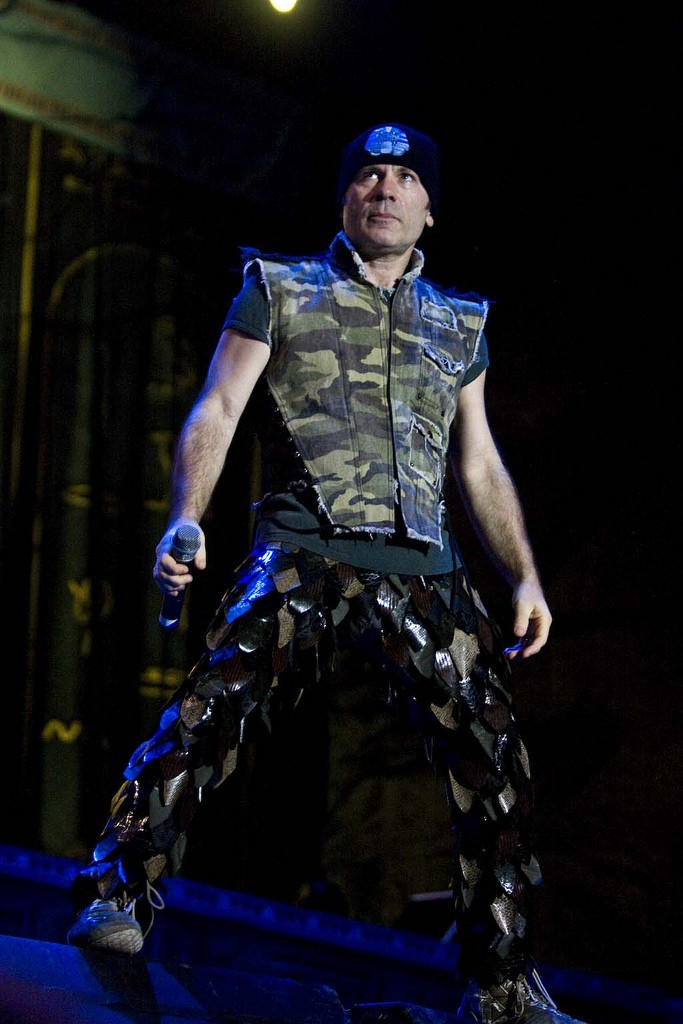 Lead singer of iconic rock group Iron Maiden, Bruce Dickinson, has finalised a multimillion pound aviation project in south Wales which will create up to 1,000 jobs in the country.
Bruce, regarded as one of the most acclaimed heavy metal vocalists of all time, is also an aviation entrepreneur and commercial airline pilot. He currently heads Cardiff Aviation located at the Twin Peaks Hangar at St Athan.
"We'd expect to create up to 1,000 jobs within 18 months, based on the level of interest and commitment from aircraft manufacturers and operators. We're coming into this enterprise with the knowledge that we'll also be bringing business to South Wales," Dickinson said.
"South Wales has long had an association with the aircraft industry and I am delighted that I am able to have a small part in the continuation of that tradition."
The BBC reported that Dickinson, who has been flying for more than 20 years, said he had received "a level of enthusiasm and drive that has been a delight to behold," in his efforts to bring the business to Wales.
Dickinson learned to fly recreationally in Florida in the 1990s and holds an airline transport pilot's licence. He regularly flew Boeing 757s in his role as captain for the now-defunct UK charter airline Astraeus. In September, 2010, the airline employed him as marketing director.
In mid-2006, Dickinson even flew about 200 UK citizens home from Lebanon during the Israel-Hezbollah conflict.
The Telegraph reported that Welsh Business Minister Edwina Hart welcomed the move as it would provide a substantial boost to the employment market. "This is exactly the type of investment needed which will create hundreds of well-paid skilled jobs in one of our key sectors," she said.
The new business will take place in a 132,000 square feet area at the St Athan Enterprise Zone in the Vale of Glamorgan.
The first Boeing 747 simulator has been purchased and is due for delivery in June.