BSkyB Bounces Back with Record Profit as Broadband Growth Surges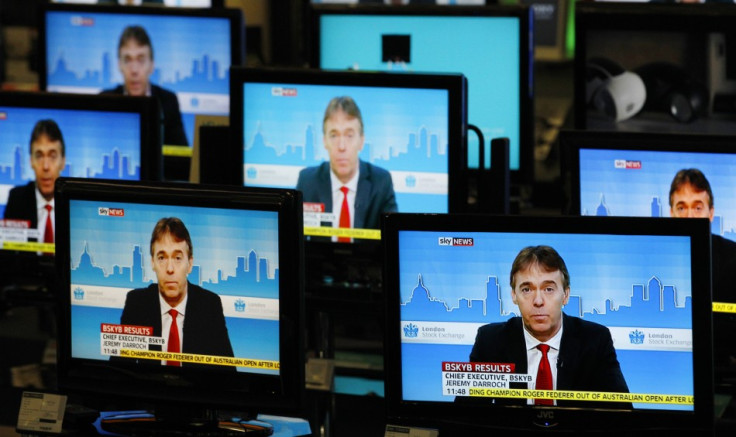 BSkyB posted record earnings for the nine-months ending in March as Britain's biggest pay-TV group topped 10 million subscribers despite the ongoing political row over the probity of its single-biggest shareholder, Rupert Murdoch's News Corp.
BSkyB added a net 78,000 new customers in the first three months of this year, the company's fiscal third quarter, taking the total to 10.55m. Revenues for the nine-month period rose 5 percent to £5.1bn, helping towards a nine-month operating profit figure of £908m, the highest on record.
"We have made a good start to 2012," said CEO Jeremy Darroch. "In what remains a tough economic environment, strong and consistent execution of our plan has delivered good growth across our product range."
The bulk of BSkyB's new customer additions were in the broadband division, which has made up for the slowing growth of additions to the company's main TV service. BSkyB added 15,000 new subscribers to the TV group, well below the 51,000 pace of January to March of 2011.
News Corp.'s Rupert Murdoch, whose group owns 39 percent of BSkyB after floating it on the London Stock Exchange in 1994, was said to be "not a fit person" to run a international company by a panel of British lawmakers investigating allegations of unethical journalism practices at two of its UK newspapers.
The verdict may influence the ultimate decision taken by UK regulator Ofcom as to whether Murdoch is a "fit and proper" person to hold a broadcasting license. Mr Murdoch abandoned his £7.8 plan to increase take full controll of BSkyB last year as the row into media ethics intensified and his son, James, was forced to step down as BSkyB Chairman last month over his role in the News International investigation.
BSkyB shares jumped more than 2.5 percent in early London trading to the top of the FTSE 100, changing hands at 709 pence per share, the highest level since 10 January.
© Copyright IBTimes 2023. All rights reserved.