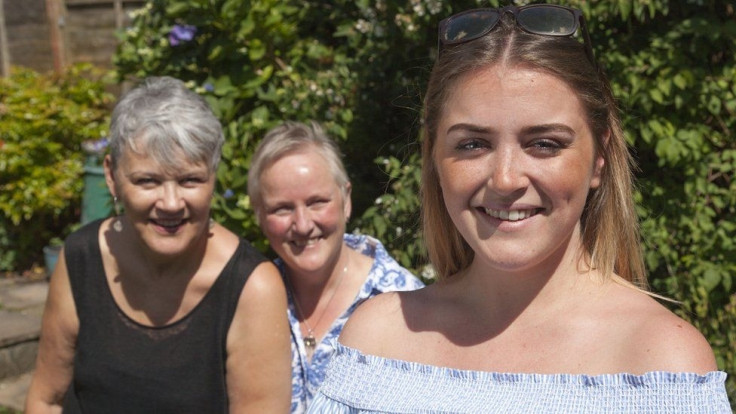 The presenter behind a documentary about coming out to your children has been attacked by bigots and accused of promoting homosexuality. Jillian Stewart says she and her family have been targeted by trolls and faced a barrage of abuse following the release of a BBC Newsbeat documentary, My Lesbian Mums.
Stewart's short film explored what it's like for parents coming later in life and also focused on her own relationship with her two mothers Susan and Gerrie Douglas-Scott. It was released to coincide with the 50th anniversary of the partial decriminalisation of homophobia in England and Wales.
However, in the days since it aired, Stewart has been attacked for pushing her own agenda.
"We've been told on YouTube that we're promoting homosexual propaganda," she told Pink News.
She continued: "After reading some of the comments on Twitter, I reported them. I received emails back saying what was posted was within the Twitter guidelines."
One viewer wrote: "Everyday a new bbc propaganda video never a video about the much higher AIDS rates in homosexuals"
Another described them as "vermin".
According to Twitter's terms and conditions users "understand that by using the Services, you may be exposed to Content that might be offensive, harmful, inaccurate or otherwise inappropriate, or in some cases, postings that have been mislabelled or are otherwise deceptive."
"How can homophobia be in the rules of Twitter?"Stewart, who only four years old when her mother Susan told her and her brother she was gay.
Stewart's mother Susan and Gerrie Douglas-Scott made history in 2014 when they become the first couple to marry after same-sex marriage became legal in Scotland.
"For me, my fear was that the children would be bullied," Gerrie said in the film. "I've had some horrendous stuff on social media from strangers. They call it an abomination and other names like that."
Despite the abuse, Stewart is glad the document has been a vehicle for change. "It's been the most enlightening experience filming this documentary and the general consensus from all the children is we're very proud of our mums," she told BBC Newsbeat. "We've even had people say they're confident in telling their children that they're gay."
Watch my lesbian mums here: