Since Game Of Thrones first hit our screens in 2011, scores of characters have met a grisly end. Some deaths were expected, some were satisfying, and others were downright shocking (remember the bloodbath that was the Red Wedding and the heartbreaking moment Hodor sacrificed himself ensure Bran's escape from a White Walker?)
If the popular HBO fantasy show − based on the book series by George R.R. Martin − has taught us anything, it is that even the most beloved of characters are not safe. So it is not surprising that Peter Dinklage lives in fear that his character might be killed off.
Speaking to The Express, the actor − who plays Tyrion Lannister − revealed that he has a simple trick to overcome his anxiety when a new script is revealed.
"First thing I do when I get scripts is to go to the final page," he explained. "Then I work my way back to make sure I've survived another week."
Ned Stark, Joffrey Baratheon, High Sparrow, Mace, Margaery and Loras are just a few names whose spells were cut short in Westeros.
Diehard Game of Thrones fans will remember that Tyrion, who is now the Hand to Queen Daenerys Targaryen, was meant to have died back in season 4 when he was falsely accused of murdering his sadistic nephew Joffrey and sentenced to death.
However, he escaped prison with the help of his brother Jamie and gave his father the most unceremonious death ever by shooting him while he sat on the toilet, before leaving King's Landing.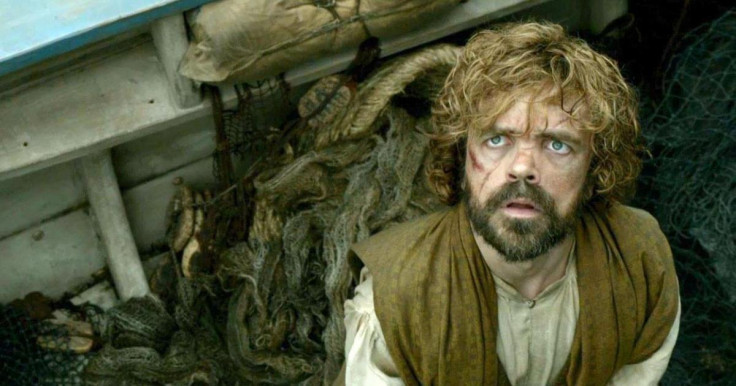 He has now returned to Westeros at the side of Daenerys Targaryen (played by Emilia Clarke) as she prepares to take back the Iron Throne. "He has Daenerys and the dragons on his side but he is a very different person than when he left this place," Dinklage recently said of his alter ego's homecoming.
Meanwhile, Dinklage is urging fans to stop buying Huskies because they look like direwolves. "Not only does this hurt all the deserving homeless dogs waiting for a chance at a good home in shelters, but shelters are also reporting that many of these huskies are being abandoned – as often happens when dogs are bought on impulse, without understanding their needs," the 48-year-old actor said in a statement.
"Please, please, if you're going to bring a dog into your family, make sure that you're prepared for such a tremendous responsibility and remember to always, always, adopt from a shelter."