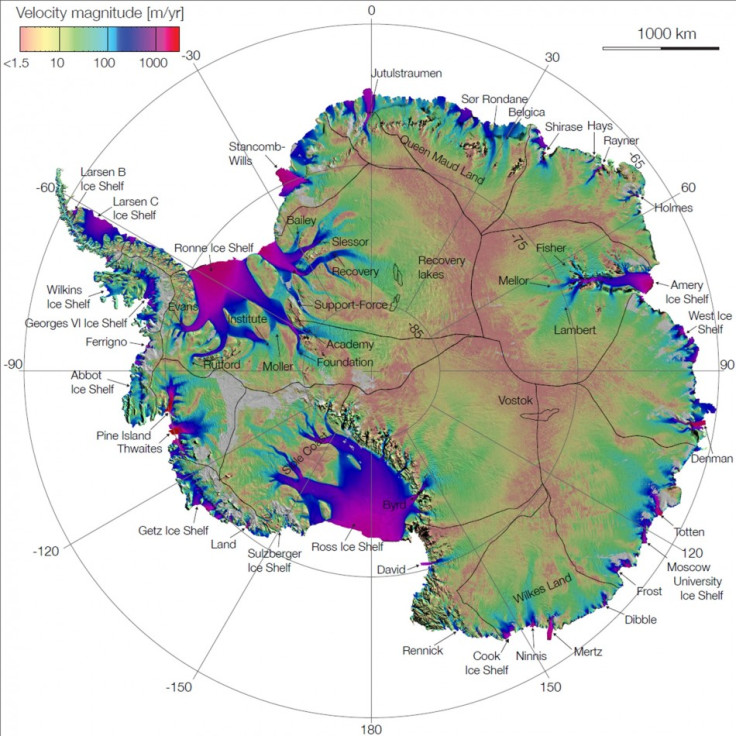 Scientists with NASA's Operation IceBridge are set to embark on its third year of aerial surveys of Antarctica's changing ice cover.
Researchers are flying a suite of scientific instruments on two planes from a base of operation in Punta Arenas, Chile.
The two planes are a DC-8 operated by NASA and a Gulfstream V (G-V) operated by the National Science Foundation and the National Center for Atmospheric Research.
The DC-8, which completed its first science flight Oct 12, will fly through mid-November, with the G-V flying through early November.
98 per cent of the continent is covered in ice, and scientists say monitoring the changes to the ice is vital to track the impact of global warming.
Amateur Astronomers Discover Near-Earth Asteroid
"With IceBridge, our aim is to understand what the world's major ice sheets could contribute to sea-level rise," said Michael Studinger, IceBridge project scientist at NASA's Goddard Space Flight Center.
"To understand that you have to record how ice sheets and glaciers are changing over time.
"With a third year of data-gathering underway, we are starting to build our own record of change," he said.
Some areas where scientists are most concerned about thinning include the Pine Island Glacier, which rests on bedrock below sea level. Better understanding of this type of change is crucial to projecting impacts such as sea-level rise.
"We will be re-surveying our previous flight lines to see how much glaciers and ice sheets have changed, and we'll cover new areas to establish a baseline for future years and the ICESat-2 mission in 2016," Studinger said.
Other flight lines follow ground traverses being made this year and next, during which NASA scientists will travel different sections of the West Antarctic Ice Sheet, measuring snowfall accumulation and the characteristics of Pine Island Glacier.