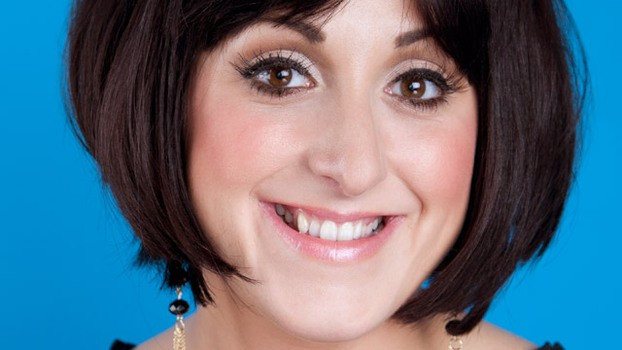 Former EastEnders star Natalie Cassidy has sparked outrage after defending her decision to reconcile with her violent ex fiancé Adam Cottrell.
The 28-year-old mother of one spoke out for the first time since taking back Cottrell on ITV's This Morning. She revealed that she had only decided to resume the relationship after Cottrell decided to seek help for his addiction to alcohol.
Despite admitting to hosts Phillip Schofield and Emma Willis that she had been left "humiliated'" after Cottrell hit her during a violent argument last year, she insisted that she wasn't "beaten black and blue," causing fans to question whether she was still in denial over the ordeal.
Cassidy, who has a 17-month-old daughter Eliza with Cottrell said: "Many people who have partners they don't like as much when they have a drink.
"Arguments weren't verbal anymore they became physical. We had an argument he took a slipper and hit me. I'm a strong person but I was humiliated."
"I stayed because it takes a while you feel embarrassed you don't what to tell your family members straight away." She explained.
However, the former Celebrity Big Brother contestant later revealed during the interview that it was one incident in particular that led to her to realise her love for Cottrell.
She said that she was given a reality check when he went missing and was found drunk in a lady's garden after a 36-hour drinking binge.
"After that incident he called me and something turned in my brain and I realised he needs help.
"I'd never condone it... but I wasn't beaten black and blue. Life is amazing without the constant fear in our lives," she added.
Her actions has since been heavily scrutinised by viewers who have headed online to accuse her of condoning violent relationships by taking him back.
One commentator wrote: "Oh dear! First stage to 'condoning' violence by a male against a female is for the lady to state as she wasn't hurt all that much and the 2nd stage is for the lady to start to give reasons on behalf of/excusing the aggressive male's attitude and actions. Sad to say: Watch this space for the 3rd stage - - the lady is in for a very dreadful experience."
While another unimpressed online user said: "This is a very personal subject for the people involved and I find it distasteful that she speaks about it publicly, excusing him. No man should raise his hand ( or slipper) in anger against a woman . Period. There is no but this or that. If he did this, he will do something else, again ..especially since she has condoned it by going back to him. I feel sorry for her... she is obviously a very needy person."
Has Adam genuinely changed or is Natalie asking for trouble by taking back a violent man? Let us know what you think...