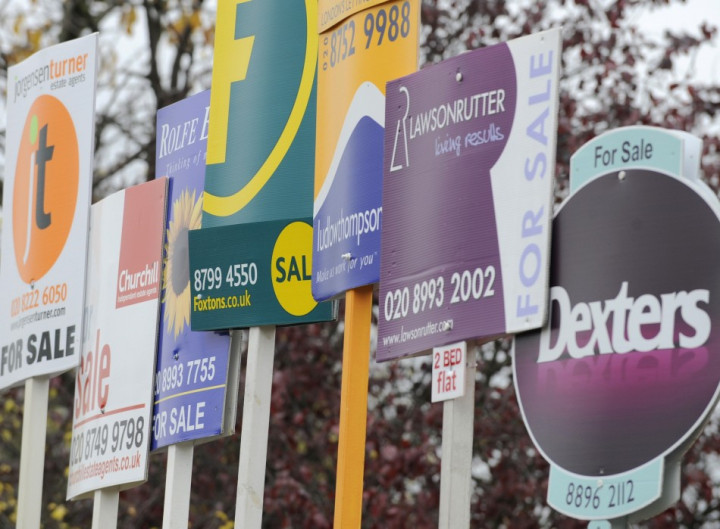 UK house prices leapt by 1.3 percent in August, according to Nationwide Building Society, wiping out the June and July drops in the biggest monthly increase since January 2010.
Prices were boosted by rising number of mortgage approvals as well as a robust labour market, despite three consecutive quarters of recession for the UK economy.
"Given the difficult economic backdrop, the extent of the rebound in August is a little surprising," said Robert Gardener, Nationwide's chief economist, who added that "we should never read too much into one month's data".
Prices are now 0.7 percent lower than a year ago, with the average UK home costing £164,729, reported Nationwide's House Price Index.
Mortgage approvals were up in July to 47,312, said the Bank of England, rising from June's 44,124 rubber-stamped home loans as demand starts to grow again. However these figures are still around half those of the pre-financial crisis.
Despite some recent falls in house prices, property values have been strong in the face of falling demand.
First-time buyers are struggling to get onto the property ladder because crisis-conscious banks are demanding deposit levels of 20 percent before they take on lending risk.
High inflation and low wage growth has eroded disposable incomes, making it difficult for people to save the required deposit.
This has hurt demand, but house prices have largely held up because of a lack of new housing supply onto the market.
Billions of pounds in new credit easing measures from the Bank of England are geared towards freeing up affordable lending from Britain's financial institutions.
If the Bank is successful then one consequence could be a drop in the deposit rates banks ask for when dishing out mortgages.
By making mortgages more accessible demand would inevitably rise and so house prices should also increase.