Commissioner Adam Silver has confirmed that the NBA is seeking to increase the number of matches played overseas, but insists that potential new host countries are yet to be identified. Thursday (12 January) was rather unique for the world's most high-profile professional basketball league, with two international games taking place on the same night.
In addition to the Denver Nuggets' 140-112 evisceration of the Indiana Pacers in the seventh competitive contest to be played at London's O2 Arena, the Dallas Mavericks also topped the Phoenix Suns 113-108 in a closer affair hosted by Mexico City. The United Kingdom and Mexico, who welcome back the Suns for their meeting with the San Antonio Spurs on Saturday, are currently the only countries other than the US to host regular-season NBA games – although that will be subject to change over the coming years with an agreement in the new collective bargaining agreement set to play a key role.
"The answer is yes, we hope to increase the number of international games that we play," Silver told reporters at a press conference held before that surprisingly one-sided Nuggets-Pacers tilt. "We don't have any specific plans in place yet. It's a function of the quality of the arenas in the market and a question of the amount of interest in those markets as well.
"One thing that I believe will help us going forward is that we just finished our new collective bargaining negotiations, and the agreement will be final-final within the next week or so, and what we've done in the new collective bargaining agreement, with the co-operation of our players, is add an extra week to the season. We still have the same number of games.
"But an additional week, and that week will be very helpful in allowing international play mid-season because we can build in those extra days for rest when our players are traveling long distances. What we plan to do is once that new collective bargaining agreement is complete, take a fresh look, especially in the markets throughout Europe, where from a practical standpoint it's more likely that we can add additional regular-season games. So that will be something that we're focused on."
Silver answered several questions in London on topics ranging from NBA Hall of Famer Yao Ming's potential appointment as president of the Chinese Basketball Association, problems with the current timeout system and the possibility of adopting a Ryder Cup style format at All-Star weekend, which is "highly likely" to return to Indianapolis in the near future for the first time since 1985.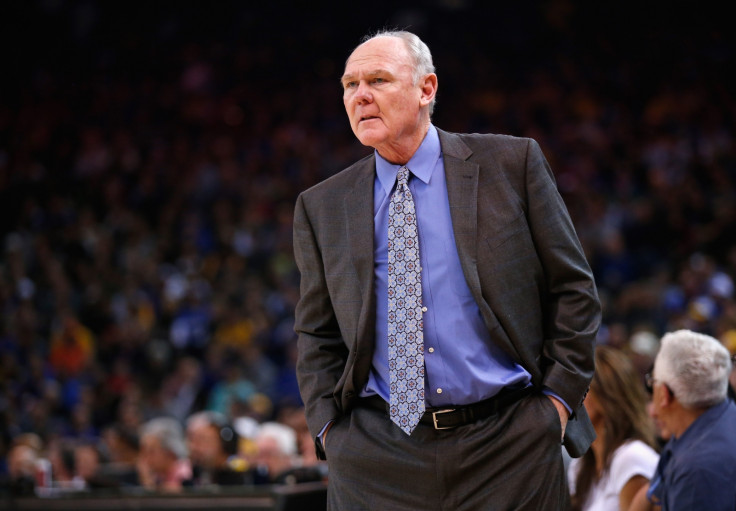 The former lawyer, who succeeded the long-serving David Stern as the NBA's commissioner in 2014, was also quizzed on the comments made by veteran head coach George Karl regarding performance-enhancing drugs (PEDs) in his controversial new memoir "Furious George: My Forty Years Surviving NBA Divas, Clueless GMs, and Poor Shot Selection. While Silver confirmed that he had not read the book, he said he was aware of the remarks but did not have any reason to believe that the league has any problem with PEDs.
"I'll just say our testing is state of the art," he said. "I have no reason to believe whatsoever that we have an issue, either as the result of testing or as the result of other information that comes to the league office. I'd say that in most sports where there are issues, even when players do not test positive, usually there is some chatter that there is something going on. Other than what George Karl wrote in his book, there is no chatter whatsoever in the league. Obviously, many reporters are in this room who cover the NBA; presumably if they thought there was an issue, they would be writing about it.
"Having said that, we take allegations of performance-enhancing drugs or drug abuse of any kind incredibly seriously. I'm sure we will go through George Karl's book, others, not me, in the league office, word by word, suggestion by suggestion, and ferret out whether there's anything to it. For us, it doesn't matter what the source is. If somebody is – especially if it's a Hall of Fame-caliber coach registering those sort of allegations against the league, we will take them seriously. But standing here today, I have absolutely no reason to believe there's any truth to those allegations."