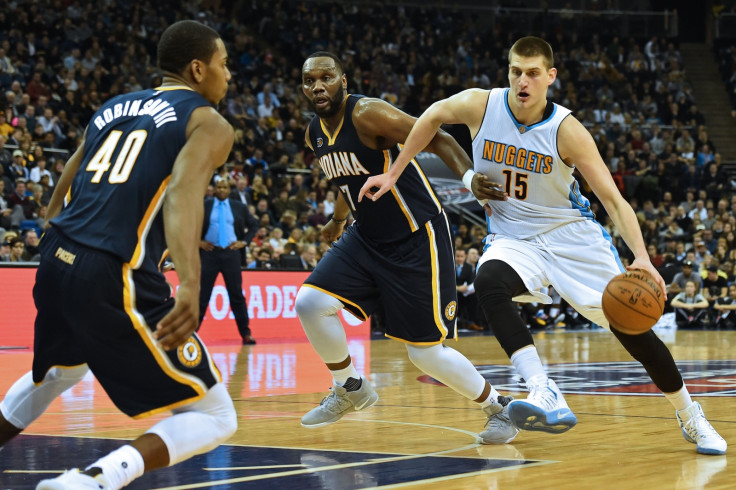 The Denver Nuggets halted a miserable five-game losing streak in emphatic style by eviscerating the Indiana Pacers in London on Thursday night (12 January). The Colorado outfit had given up at least 120 points in each of those losses, but a trip across the Atlantic clearly offered them a chance to regroup and work on their issues as they ran out easy 140-112 winners in the seventh regular season game to be played in front of an array of sporting celebrities at the O2 Arena.
Nikola Jokic flirted with a triple double and Wilson Chandler scored 21 points for Denver, who had six players in double figures at the end of the night. Jeff Teague notched 14 points and nine assists for the Pacers and CJ Miles added 20 from the bench, but it was not nearly enough to prevent their impressive sequence of five successive wins – one that had seen them go from three games below .500 and outside of the playoff picture to the competitive Eastern Conference's fifth seed – coming to an abrupt halt.
Along with budding superstar Paul George, who finished a massively disappointing night with 10 points on two for 12 shooting, Danilo Gallinari received the most raucous reception during pre-game intros and the rangy Italian forward got off to a strong start, confidently sinking three early shots from behind the arc to help the Nuggets build an early eight-point lead.
The Pacers fought back, however, reducing the deficit to 30-29 by the end of the first quarter.
Denver re-established that advantage during the early stages of the second, but the Pacers, whose offence was orchestrated by master facilitator Teague, managed to stay in touch. While their recent defensive ills have been well-documented and passionately lamented by second-year head coach Michael Malone, the Nuggets certainly do not lack sufficient scoring depth as evidenced by the valuable bench contribution of Kenneth Faried.
Affectionally known as the "Manimal", he lifted an otherwise surprisingly sterile crowd with a couple of strong finishes at the rim. His second flashy dunk was teed up wonderfully by Jokic, the towering Serbian center who has really wowed fans of late with his deft and inventive passing skills.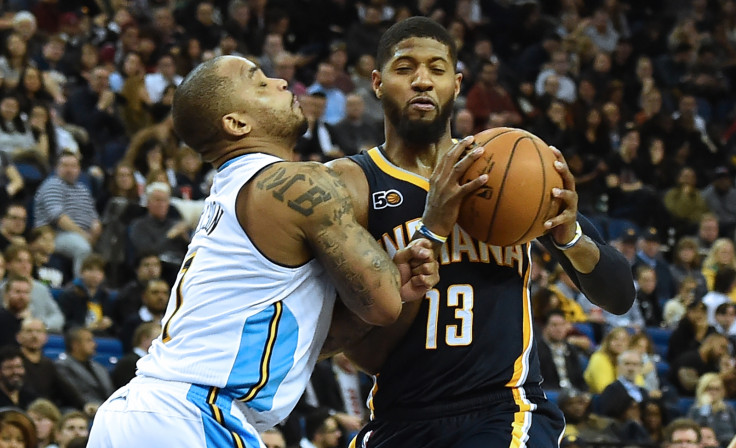 The Nuggets continued to push the pace with a healthy dose of fast-break points and led by as many as 13 during a pivotal stretch. An exciting end to the opening half saw George drain a three for Indiana, only for their opponents to hit straight back as a long outlet pass from Jokic led to a quick lay-in for Gary Harris. That was enough to secure a 67-56 lead at the interval.
Denver started the second half in stellar fashion, with an Emmanuel Mudiay triple and a three-point play either side of a Nate McMillan timeout from Harris putting them up by 19. The talented guard, a former Indiana Mr Basketball award winner who hails from Fishers, was proving a real menace and he combined with Jokic to pile more misery on a leaky Pacers defence, who were now being sliced apart at will. One of the biggest cheers of the night was reserved for a vicious Mudiay dunk over Kevin Seraphin that was a testament to the Nuggets' new-found confidence.
Gallinari and Chandler both sank further treys to help the "hosts" reach the 100-point mark with three and a half minutes still to play in the third. The former and Faried then let fly with further highlight reel jams to rub more salt into Indiana's wounds.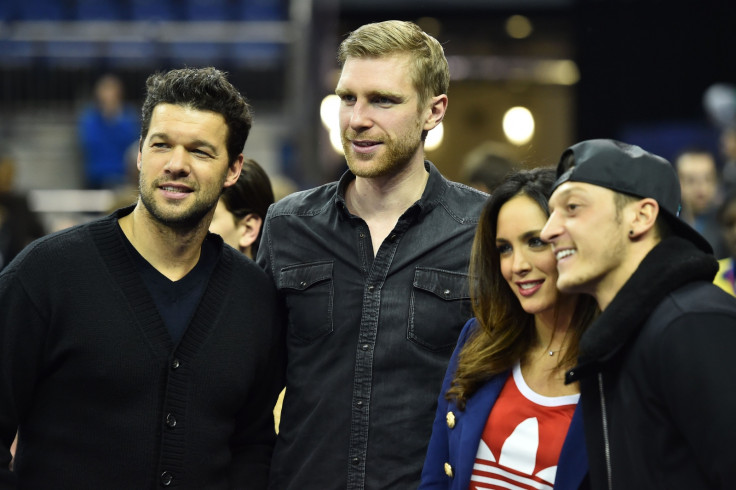 Leading by 30 at the start of the fourth, the Nuggets began to enjoy themselves and back-up point guard Jameer Nelson combined with the explosive Faried for a devastating alley-oop effort. Gallinari and the veteran Nelson continued to display their prowess from three-point land, while Miles, Monta Ellis, Seraphin and Aaron Brooks were the Pacers' garbage-time threats as McMillan, evidently recognising a lost cause, pulled his starters. Malone did likewise with a comfortable win already in the bag and the last few minutes had the disappointing feel of an exhibition match-up.
The Nuggets improve to 15-23 and jump a spot to 10th in the Western Conference, three games behind the eight and final playoff seed ahead of a home meeting with the Orlando Magic on 16 January. At 20-19, the Pacers have now slipped behind the Milwaukee Bucks into sixth spot. They will look to recover that lost momentum against the New Orleans Pelicans before heading west for a three-game road trip.