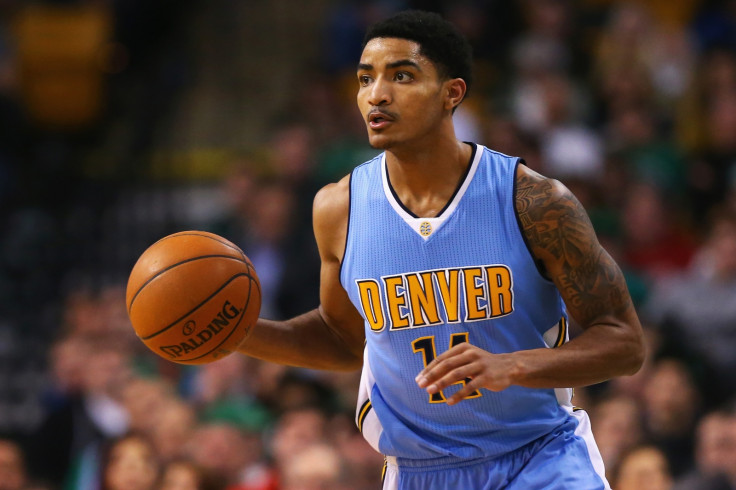 Gary Harris says the London-bound Denver Nuggets are targeting a play-off berth in the loaded Western Conference in 2016/17. The Colorado franchise missed out on the post-season for the third year in a row after finishing 11th with a 33-49 record last term, but there were certainly reasons to be cheerful as new head coach Michael Malone helped progress their exciting core of talented young players and appeared to foster a greater sense of team unity after a difficult period under Brian Shaw.
"That's the goal," third-year shooting guard Harris told IBTimes UK during a visit to the immensely popular London Eye on the south bank of the River Thames. "If you look at our status from last year, we weren't far off. We let a few games slip and lost a decent amount of close ones. We've got to pull out a few more wins, get a few games in a row, win some more at home and I feel like we will be right there."
Harris made a particularly sizable leap under the guidance of Malone during his sophomore year, transforming from a rookie who spent much of his time warming the bench to cementing his status as the Nuggets' first-choice two guard.
Averaging 12.3 points per game as his minutes increased dramatically to 32.1 in 76 starts, the former Indiana Mr Basketball award winner and MSU Spartan featured alongside teammate Will Barton in a list of the NBA's most improved players. So what exactly does he put that rapid development down to?
"Just staying ready and continuing to work. I kept saying yesterday, it's a marathon not a sprint. So just keep working, I've still got a lot of work to do. Just continue to keep getting better."
The Nuggets were certainly not one of the main protagonists during a particularly hectic and Kevin Durant-obsessed free agent summer that saw the salary cap jump significantly and many high-profile players seek pastures new. A commendable if predictably fruitless pursuit of Dwayne Wade aside, Denver's front office mostly stood pat aside from extending the respective deals of experienced duo Darrell Arthur and Mike Miller.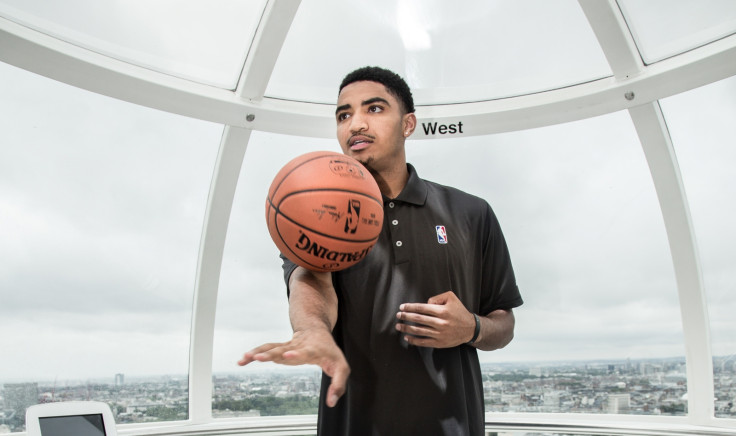 They did further expand that promising young crop at last month's draft, however, using three top-20 picks to improve their three-point shooting with the additions of Spanish forward Juan Hernangomez, Kentucky's Jamal Murray and Florida State sharpshooter Malik Beasley. The decision to select two promising young guards may have been a slight shock given Harris' impressive ascension alongside Emmanuel Mudiay, although the player does not appear overly concerned and general manager Tim Connelly has been quick to assure him that he remains a starter moving forward.
"I wouldn't say I was surprised. Those two guys will definitely help us out. In this league, you've got to have depth and I feel like our young depth is up there. We have a lot of potential, which really doesn't mean anything, but if we keep getting better I like where we're at...Coach Malone is going to be good. Everybody's going to buy in and everybody's going to try to do what they can to win."
A fine second NBA season for Harris culminated in the 21-year-old being selected as part of a 25-strong USA Men's Select Team that trained alongside the country's Olympic hopefuls last week during their preparations for Rio. The chance to leave a lasting impression on Gregg Popovich was particularly important as the San Antonio Spurs icon is set to take over from Duke's Mike Krzyzewski as Team USA head coach in 2017.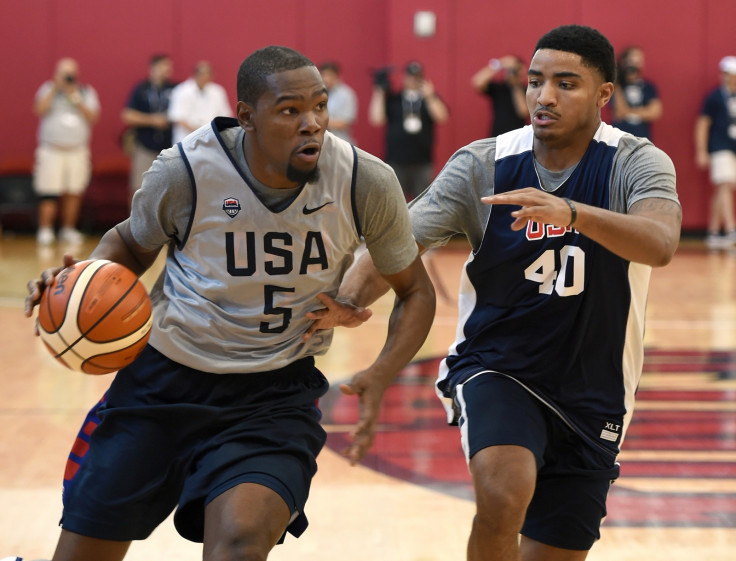 "It was cool," Harris said of the time spent in Las Vegas. "It was a good experience for me, to be with the young guys considered as up and coming and be able to play against the top guys in the league right now getting ready for the Olympics. A lot of those guys were in our position so it just shows you if you keep working you can be part of the Olympic team."
On dominant America's chances of claiming a staggering 15th Olympic gold next month, he added: "It's right there in front of them. Anything could happen, but, if those guys come ready to play, then they have pretty good chances."
Fans in the UK can follow the NBA on Facebook at facebook.com/NBAUK or on Twitter/Vine @NBAUK