Nearly 1 million people in Syria living under siege, UN aid chief says
Stephen O'Brien urged the UN Security Council to take strong action and support its resolutions to put an end to attacks on civilians.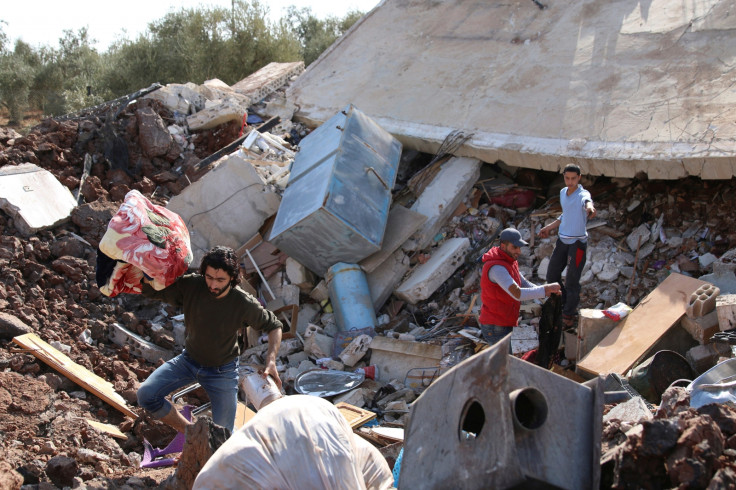 Nearly a million Syrians now live under siege in the war-torn country, the United Nations aid chief told the Security Council on Monday, 21 November.
UN Under-Secretary-General for Humanitarian Affairs and Emergency Relief Coordinator, Stephen O'Brien, told the council during a monthly briefing, "There is nothing subtle or complicated about the practice of besiegement. Civilians are being isolated, starved, bombed and denied medical attention and humanitarian assistance in order to force them to submit or flee."
Around 850,000 of the people are besieged by the regime forces of Bashar al-Assad while the remaining are trapped by extremist groups such as the Islamic State (Isis) and other armed groups.
The aid chief also called on the Security Council to take strong action and support its resolutions urging to put an end to attacks on civilians, to grant humanitarian aid access and to lift sieges. The 15-member council has been divided on how to end the brutal six-year war, with Syria's closest ally Russia, shielding President Bashar al-Assad from any council action by vetoing many resolutions.
O'Brien added: "Without strong backing from each of you, red lines will be crossed again and again; international humanitarian law will be trampled on; war crimes will be committed. And until there is action by you, there will be no accountability."
Speaking about the situation in Aleppo Mr O'Brien told the Security Council that an estimated 275,000 people living in the rebel-held eastern districts face "annihilation".
"Over the past days, reports indicate that hundreds of civilians have been killed, injured or otherwise affected by the relentless attacks on eastern Aleppo." O'Brien told the Security Council.
"Let me be clear: we are not just seeing a resumption of violence in Aleppo, this is not business as usual," he further elaborated.
Meanwhile, the United States ambassador to UN Samantha Power named 13 Syrian military commanders and said that they were involved in killing and wounding civilians since 2011 by air and ground attacks.
"The United States will not let those who have commanded units involved in these actions hide anonymously behind the facade of the Assad regime. Those behind such attacks must know that we and the international community are watching their actions, documenting their abuses, and one day, they will be held accountable," Power said.
© Copyright IBTimes 2023. All rights reserved.