Outgoing US president Barak Obama has said he is not optimistic about the prospect of peace in the Syrian civil war saying the joint Syrian, Russian and Iranian air campaign over eastern Aleppo had made the existence of a moderate opposition impossible.
Speaking at summit of the Pacific Rim countries in Peru (the Apec Summit), Obama, who will leave office on 20 January, said the coalition backing the Syrian regime in Damascus was bombing "regardless of civilian casualties".
"Once Russia and Iran made a decision to back Assad and a brutal air-campaign and essentially a pacification of Aleppo regardless of civilian casualties, children being killed or wounded, schools or hospitals being destroyed, then it was very hard to see a way in which even a trained and committed moderate opposition could hold its ground for long periods of time," he said, according to Reuters news agency.
"At this stage, we're going to need a change in how all parties think about this in order for us to end the situation there," Obama said: "There's no doubt that there will continue to be extremist forces in and around Syria because it's still going to be in chaos for quite some time".
Obama will be replaced in January by President-elect Donald Trump, who has said he will look to usher in a new phase of co-operation between Russia and the US, a stark departure from current administration policies.
Trump has also signalled he may be more accommodating of the Assad regime, to the detriment of Syria's rebels.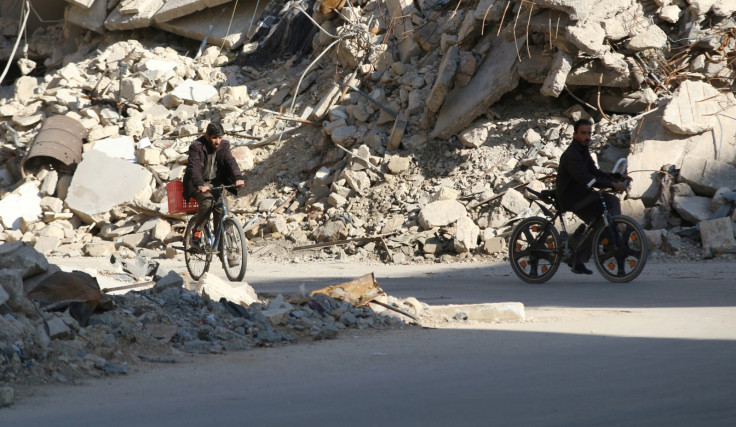 Under Obama, the CIA has given arms and training to the rebels in coordination with countries including Turkey, Saudi Arabia, Qatar and Jordan.
Days of relentless air strikes on Syria's eastern Aleppo have left the rebel-held area without a single hospital operating to full capacity, the Syrian American Medical Society said on Saturday (19 November).
The World Health Organisation (WHO) said all makeshift hospitals were out of service but reports indicate that some of the medical facilities are still functional and that residents were too afraid to use them.
White House National Security Adviser Susan Rice said the US condemned the air strikes "in the strongest terms" and called on Russia to take measures to stop the violence.
The Syrian government has since rejected a UN proposal to grant autonomy to eastern Aleppo saying restoring regime rule was a matter of "national sovereignty".