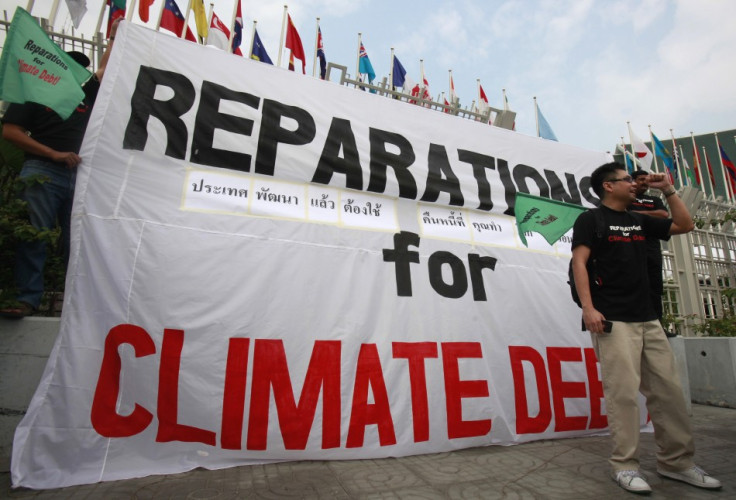 The new edition of the Times Comprehensive Atlas of the World shows how a large area of Greenland has become "green," proving how much the ice has retreated in the space of 10 years.
Cartographers have had to erase 15 per cent of the ice on the world's largest island in the 13th edition of the atlas, and comparing Greenland in the 1999 edition with the new 2011 version shows the full impact of the environmental changes over the last decade.
Using satellite images, map makers had to turn an area of Greenland the size of Britain and Ireland "green" as its once-permanent ice cover is retreating inland.
A new island off the coast of Greenland, and called Warming Island (Uunartoq Qeqertoq), has also been included in the map.
Other environmental changes include Central Asia's Aral sea, the fourth-largest lake in the world at its peak, which has shrunk by 75 per cent since 1967, and the break-up of the Antarctic Wilkins ice shelf and the "ice bridge" that linked it to Charcot Island.
Lake Chad in Africa has also been receding drastically and rivers such as the Colorado in the U.S., and the Ongyin Gol in Mongolia are now shown as "intermittent."
Moreover, the map, which was researched by a team of 30 cartographers, also shows how more than 50 per cent of the world population now lives in cities and reveals areas most at risk to rising sea levels, including Pacific islands and archipelagos, Indian Ocean islands and the coasts of Africa, India, South East Asia, and the Gulf of Mexico.
South Sudan appears in the latest edition of the atlas as a separate country for the first time, after becoming an independent nation in July. The atlas also includes 7,000 place-name changes which took place since the last edition, with Russia leading the way with 978 changes, followed by China with 882.
"With each new map we can see and plot environmental changes as they happen," said atlas editor Jethro Lennox. "We are increasingly concerned that important geographical features will disappear forever."
For the first time, the atlas has also included their former coverage in the new edition, allowing for the changes that the bodies of water have undergone through time to be highlighted.
Lennox said: "With every new edition of the atlas, we are giving people across the globe an up-to-date, accurate and instant picture of the current state of the planet."