New Chrome, Firefox Plugin Enhances Online Privacy: Automatically Eliminates Third-Party Data Snooping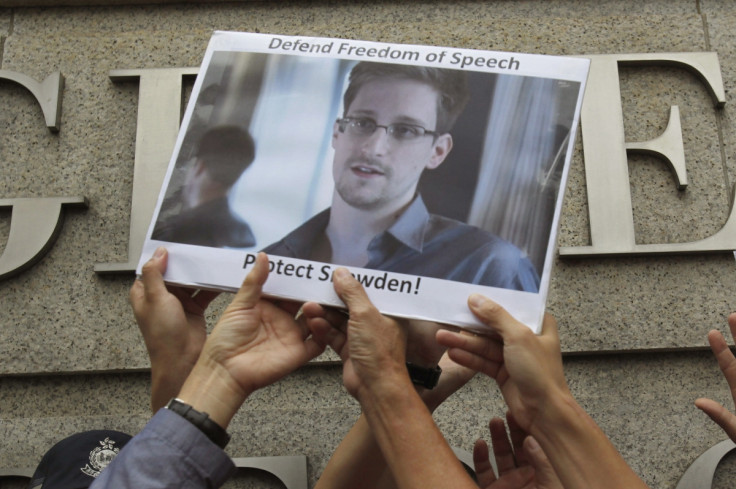 US based Electronics Frontier Foundation (EFF) has come out with a custom plugin (browser add-on), which ensures that third-party sources do not track your web browsing activities. EFF's latest browser add-on is called 'Privacy Badger', and is available for users of Mozilla Firefox and Google Chrome web browsers.
Privacy Badger is available as a downloadable plugin, and the privacy tool is currently in the beta phase.
An earlier alpha version of the tool was made available three months ago, and EFF claims that this version of Privacy Badger was downloaded by more than 1,50,000 users worldwide.
Basically, Privacy Badger stops third-party sites and advertisers, from gaining access to your data, by blocking these sources from snooping on to your web-browser via flashy ads that attempt to gathering user data so that more ads can be displayed based on that information.
"Widgets that say 'Like this page on Facebook' or 'Tweet this' often allow those companies to see what webpages you are visiting, even if you never click the widget's button," says Peter Eckersley, technology projects director at EFF, in an official press release.
However, EFF's Privacy Badger is not designed to completely block off advertisements appearing in your web browsers.
The tool monitors and tracks only those advertisers who attempt to steal user-data without consent via flashy widgets and advertisements.
"Our aim is not to block ads, but to prevent non-consensual invasions of people's privacy because we believe they are inherently objectionable," states EFF, on its official website.
How does Privacy Badger actually block advertisers and third-party sites?
Once installed, the plugin keeps a track of all webpages that you visit, and records various 'third party domains' containing scripts, images and ads, present within these websites.
The plugin is designed to identify third party servers that track user data without obtaining explicit consent. Generally, third-party sites (advertisements) transmit 'customised cookies' onto your computer, which monitor all webpages that you visit over a period of time, to create customised ads.
Privacy Badger identifies these 'potentially dangerous' advertisements (third-party content), and blocks off all content from these sources.
According to EFF, Privacy Badger allows access to certain third-party sources, which deal with data such as embedded images, maps and fonts. EFF states that during such scenarios, the plugin will allow connections to third-party sites, but will continue to track and monitor cookies originating from these sites.
Is Privacy Badger Available for Download?
The plugin (in beta) is available for free download. Click here to get it now.
How is the plug-in different from existing tools such as AdBlock Plus, and Disconnect?
EFF says that its Plugin Badger will work automatically, without the need for external configuration.
On paper, the above aspect makes the Plugin Badger unique from all existing ad-blockers.
However, with EFF's latest tool still to exit beta, those installing the plugin should conduct real-time tests of its functionality.
"In our testing, all of them (existing ad-blocker tools) required some custom configuration to block non-consensual trackers," states EFF.
"EFF hopes that by developing rigorous algorithmic and policy methods for detecting and preventing non-consensual tracking, we'll produce a codebase that could in fact be adopted by those other extensions, or by mainstream browsers, to give users maximal control over who does and doesn't get to know what they do online," adds the company.
EFF also states that companies or advertisers that are blocked by its Privacy Badger have an option to unblock themselves via a formal commitment policy indicating that they honour and respect users' 'Do Not Track' requests.
Currently, web browsers of major companies incorporate an in-browser 'Do Not Track' tool, but the feature does not guarantee total privacy.
A recent report indicates that advertisers or third-party sites mostly do not honour 'Do Not Track'.
Early this month, EFF also made public a research report that revealed that Android smartphones (not less than three years old) run a greater risk of transmitting location information when connected to Wi-Fi networks
© Copyright IBTimes 2023. All rights reserved.