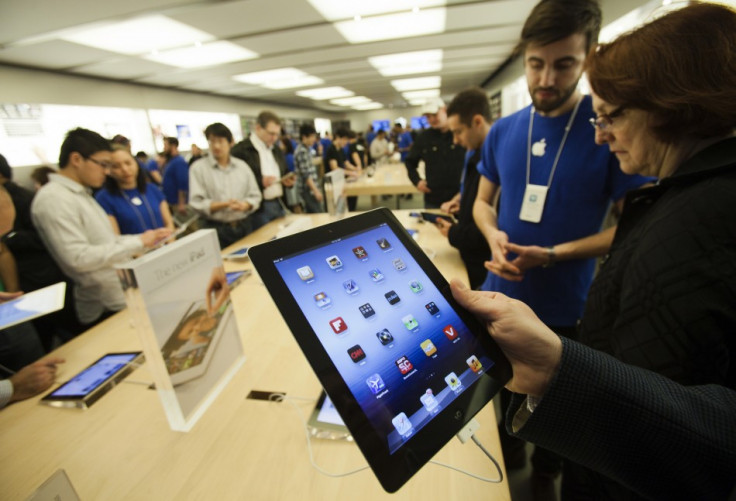 It is now known that Apple would have paid $310 for various components used in the New iPad with 4G facility and 16 GB data storage, against its store price of $629.
A "tear-down" analysis by UBM TechInsights, a sister company of EE Times, reveals that this compares with the component cost of $248.07 of the iPad 2, and $276.27 when it was first released in 2011.
The higher difference, the firm estimated, is because of the $70 cost of the display component. This is against the estimated cost of $49.50 of the iPad 2 display.
Another teardown analysis by IHS iSuppli suggests that the components cost $316 for the model with wi-fi only version and $409 for the 4G version with the high memory.
According to UBM, the new iPad features a modified version of Apple's A5 processor, A5X, which has a larger floor-plan to include quad-core graphics and measures roughly 163 square millimetres, compared to about 120 square millimetres for the A5.
Both chips use identical ARM processor cores, but the A5X has four PowerVR SGX543MP4 graphics cores, and are paired in groups of two symmetrically opposite to each other on the floor-plan.
In order to de-risk the business from short supplies of major components, Apple has attempted to build the new tablet with the same component sourced from different suppliers.
For instance, some models of the iPad have data-storage chips sourced from Micron Technology, Hynix Semiconductor and Toshiba Corp, the UBM analysis found.
UBM also found displays from Samsung Electronics Co, LG Display Co and another company yet to be identified.
"Tear Down" analyses of the new iPad began flowing in the digital space on early Friday, with the gadget-repair site iFixit posting the first results of its analysis of a device bought in Australia. This has been followed by analysis of the tablet bought in the US by various US websites. Apple declined to comment on the report.
The New iPad has been available in stores since March 16. The release found the normal hype building around the brand with anxious consumers queuing up before Apple stores across dealerships to buy the tablets.
According to UBM TechInsights, by the end of 2010 Apple had sold more than 15 million iPads. Apple commands a 75 per cent market share of the tablet market, despite growing competition from Motorola and Sumsung.
A detailed photographic account of UBM TechInsights' teardown analysis and its findings is available on UBM TechInsights' website.