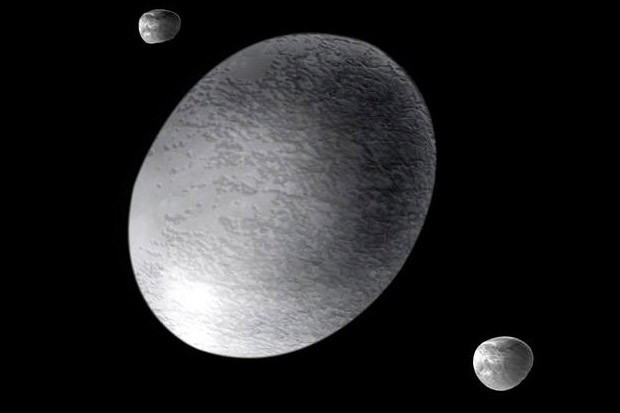 A new survey of the outer regions of Earth's solar system has found new evidence suggesting the possible existence of three previously undiscovered dwarf planets similar in kind to Pluto.
The survey saw researchers from the Carnegie Institution of Washington, and a team of astronomers explore the Kuiper belt using the 1.3-metre Warsaw Telescope at Las Campanas Observatory in Chile.
During their research the scientists reportedly focused on several previously unexplored areas of the belt, including the southern skies and galactic plane. During it the astronomers reportedly came across 14 "curious" objects.
Three of the newly discovered objects are believed to be large enough to be classified as dwarf planets, with the scientists estimating each to be more than 250 miles wide. The potential dwarf planets are believed to be made up of ice and be similar in kind to Pluto.
In order to qualify for dwarf planet status, as well as meeting the size requirements, the three objects must also, "orbit around the Sun, [have] sufficient mass for its self-gravity to overcome rigid body forces so that it assumes a hydrostatic equilibrium (nearly round) shape, and, [have] cleared the neighbourhood around its orbit."
To date only five objects in the Earth's solar system have qualified for the title of dwarf planet -- Pluto, Ceres, Haumea, Makemake and Eris.
The Kuiper belt lies at the very edge of the Earth's solar system, stretching out past Neptune. It lies between 30 to 55 astronomical units (AU) from the Sun, this compares to Earth which lies just 1 AU away.
The survey adds to ongoing research by NASA, which has also recently launched two new operations to explore the outer-rim of Earth's solar system.
The two projects include the Dawn probe that is currently investigating the Vesta proto-planet and New Horizons spacecraft that is currently on its way to Pluto's system.