Newcastle Legend Flabbergasted At Naivety Of Sunderland Over Di Canio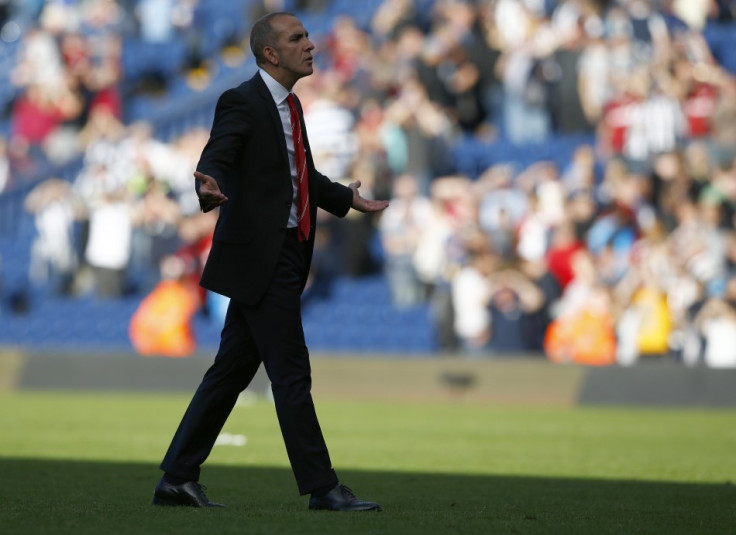 Newcatle legend Alan Shearer says he's shocked that Sunderland would have been so naïve about Paulo Di Canio's managerial style after the Italian was ousted from the club late on Sunday night.
Di Canio was in charge of the Black Cats for just 175 days and despite letting go of two of the club's best players in the summer - Simon Mignolet and Stephane Sessegnon - he did bring in 14 new faces but the board saw fit to fire him just five games into the league season.
A player revolt is believed to be behind the sacking but Shearer has expressed his shock that Sunderland owner Ellis Short didn't know that Di Canio would be a volatile character in the dressing room.
"I really am amazed. He hasn't changed from the guy he was a year or two ago," Shearer said on Match of the Day. "I assumed, maybe naively, that Sunderland owner Ellis Short and his chief executive did their homework on Paolo before they went and hired him to do the job.
"So they knew what his man-management style was like. It is very different. He hasn't changed, he was like that at Swindon. He had the rows with players in his previous job; we heard all the rumours about players not liking him.
"Surely the guys at Sunderland knew that and asked questions about what he was like. He hasn't changed. He's still exactly the same guy as he was beforehand."
Shearer was particularly concerned about Sunderland's summer spending with the club having brought in so many players that might suit Di Canio's style of play but not an incoming manager.
Despite only picking up one point from their first five league games the former Newcastle forward says for the board to have such faith in Di Canio and then let him go is inconceivable.
He explained: "For them to give him £19m to spend in the summer and the power to let players like Stephane Sessegnon leave and then five games into the season say 'I'm sorry but what we've seen so far is not good enough, we're getting rid of you, we're sacking you' - I'm absolutely staggered.
"Not only have they appointed him - they've appointed a load of backroom staff that he brought in. Now the owner could say to the new manager 'you've got to work with the backroom guys that are here already'. It could cost them an absolute fortune."
© Copyright IBTimes 2023. All rights reserved.