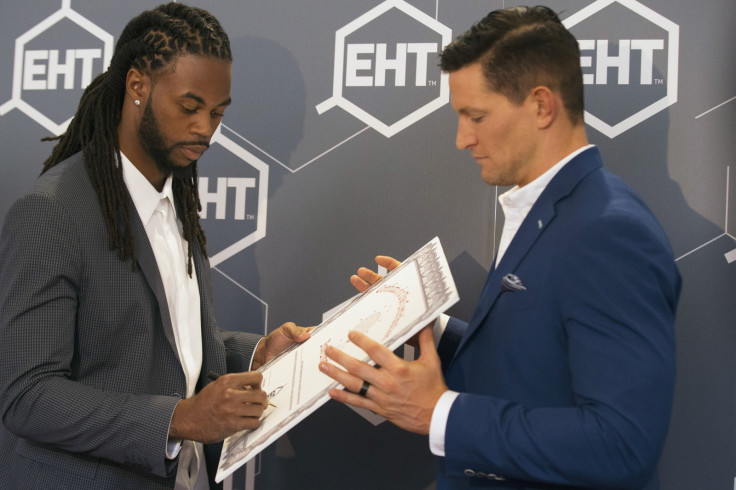 New York Giants punter Steve Weatherford and former Seattle Seahawks receiver Sidney Rice will donate their brains for medical research after their deaths.
The NFL veterans are keen to further research into the sport's rampant concussion problem with many former players now suffering from long-term brain injuries as a result of absorbing so many blows to the head.
Rice, who won the Super Bowl with the Seahawks in 2014, estimates he has suffered between 15 and 20 concussions since he started playing at the age of eight and took the decision to retire amid fears over his long-term health.
The 28-year-old says things have changed since his rookie year in 2007 but believes players need to be more aware of the risks of potentially traumatic injuries.
"It's just the way we're brought up. I guess it's the culture," Rice said, Seattle PI report. "You feel like you have to be out there on the field. It's the competition that's instilled in you. You love it, you want to be out there, but it's very important that you pay attention to what goes on when you get a concussion."
Weatherford added: "A lot of my teammates and a lot of close friends have dealt with concussions and the depression that comes with that."
Some 4,500 former players have sued the NFL for damages having suffered concussion-related health problems since retiring from the game. A deal worth $1bn (£655m) in compensation is expected to be paid out.