Dez Bryant video: Incriminating Ray Rice-style footage to be leaked?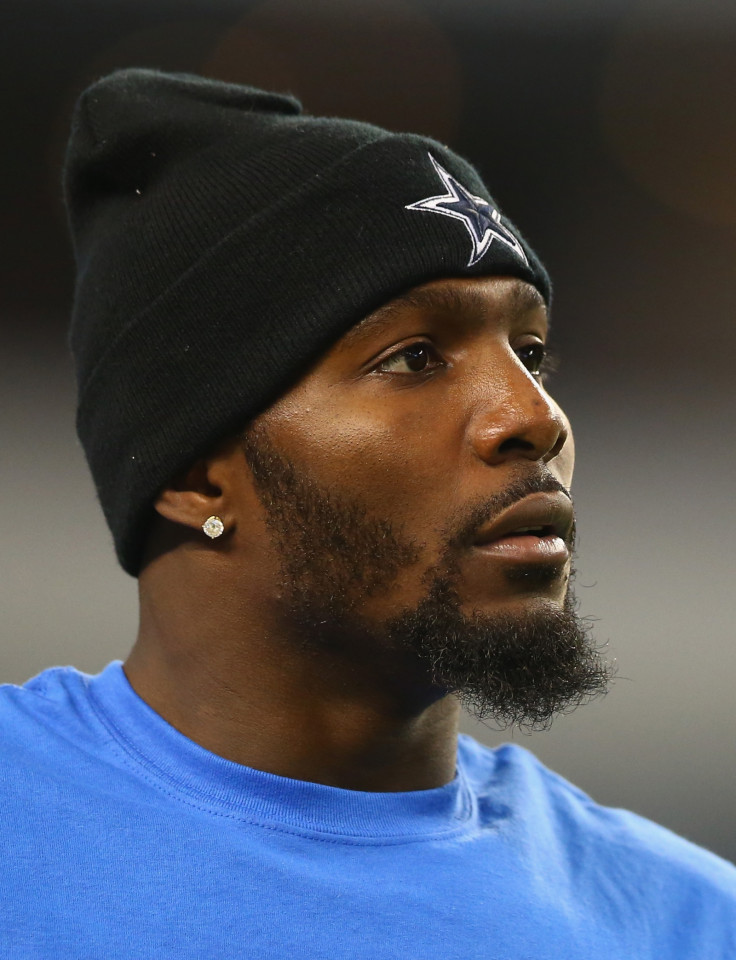 Dez Bryant's career in the NFL could be in jeopardy due to an "incriminating" Ray Rice-style video, it has been claimed.
There is widespread speculation that footage showing the Dallas Cowboys wide receiver having a domestic dispute with a woman could be released as soon as 25 February.
Although there is no evidence of the tape's existence, several sources claim to have watched the footage and allege Bryant's actions are shocking.
"We're being told the Cowboys have warned Dez the tape is going to be released, and from someone who has seen it, that it's five times worse than the Ray Rice video. His football career is in jeopardy according to our source," Terez Owens reports.
Mike Florio, the founder of ProFootballTalk.com, described it as one "of the best-kept secrets in the media" during an appearance on sports talk radio station 105.3 The Fan.
He said: "A story that all of the major insiders know about, known about it for months, involving a video tape. And the Cowboys are aware of it. Because of that and possible other reasons the Cowboys have been very reluctant to commit major money to him. I don't know that the video does exist – it relates to off-field concerns – that's just the chatter. That there's video, and the Cowboys are afraid it will come out and have a Ray Rice-like type of an impact."
Despite the threat of an imminent leak, Brynant insists the rumour is nothing more than malicious hearsay to stain his name.
This is not the first time a football star's personal life has got him into hot water. In 2014, Rice was fired from the Baltimore Ravens after footage emerged of him assaulting his wife.
There was public outrage after CCTV footage showing the running back knocking then-fiancée Janay Rice (née Palmer) unconscious in a casino lift before dragging her body along the ground was leaked online. President Barack Obama even added his two cents, claiming Rice's behaviour was "contemptible and unacceptable in a civilised society".
International hotel chain Radisson also suspended its sponsorship of the Minnesota Vikings in light of child abuse charges against one of its players, Adrian Peterson. The 29-year-old running back was charged with causing negligent injuries to his four year son, in which he repeatedly hit the infant with a branch.
© Copyright IBTimes 2023. All rights reserved.