NHS and ACE harness AI to predict long-stay patients and improve hospital outcomes
Prolonged hospital stays carry risks like higher mortality, readmission chances and physical decline, especially in the elderly, prompting ACE and the NHS AI Lab to pioneer an AI tool to identify at-risk patients.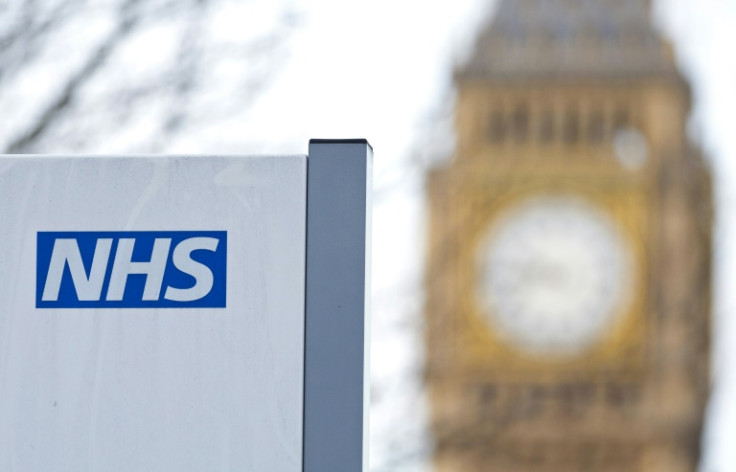 In a groundbreaking initiative, the Accelerated Capability Environment (ACE) has partnered with the NHS AI Lab to develop an artificial intelligence (AI) tool designed to identify patients at risk of prolonged hospital stays, potentially transforming patient outcomes and reducing healthcare costs.
This innovative proof of concept (PoC) has been hailed as a significant step forward in optimising patient care within the National Health Service (NHS).
Long stays in hospitals can often lead to a series of negative consequences for patients, including an increased mortality rate, a higher likelihood of readmission after discharge, and significant physical decline, especially in the elderly.
Gloucestershire Hospitals NHS Foundation Trust, responsible for serving a population of 660,000, has observed that four per cent of all admissions to the trust result in stays of 21 days or longer, known as "long stayers". Shockingly, this group accounts for a staggering 34 per cent of all bed stays.
Among the grave concerns associated with long stays are:
Higher Mortality Rates: Long stayers face an 11 per cent mortality rate, compared to just five per cent of all admissions.
Risk of Readmission: There is a 23 per cent chance that long stayers will become unwell again after being deemed fit for discharge, a stark contrast to the one per cent rate for other patients.
Muscle Mass Decline: In patients over the age of 80, a startling loss of 10 years' worth of muscle mass can occur in just 10 days of hospitalisation.
While certain long stays are medically necessary, many are preventable, with no clinical rationale for bed rest. Interventions such as increased physical activity and daily physiotherapy have been shown to significantly reduce overall hospital stays.
ACE recognised the need for a solution to identify patients at risk of extended hospital stays early in their admission. They posed two critical questions: Could AI systems be trained to identify individuals at risk, and did the existing patient data contain sufficient predictive power? The answer to both queries was a resounding "yes".
Collaborating with Polygeist from its Vivace community, ACE developed a Long Stay Stratification Tool powered by AI. This tool was trained on a vast dataset of 460,000 anonymised patient records, allowing it to identify potential long-stayers based on initial patient data.
The result of this collaboration was the creation of an instant long stayer risk score, accessible to all reception and clinical staff. Armed with this information, healthcare providers could make informed decisions to mitigate known risk factors.
For example, if a doctor suspects a patient is at a higher risk of becoming a long-stayer, they may opt for alternative treatments, ward assignments, or prompt referrals to geriatricians or physiotherapists to prevent patient decline.
In an impressive feat, ACE delivered the PoC within a mere 12 weeks. The tool received enthusiastic feedback from Gloucestershire Hospitals NHS Foundation Trust and the broader NHS community.
It successfully identified 66 per cent of long stayers within the highest risk categories. This achievement holds both substantial health and economic benefits, as a single-day reduction in the average hospital stay yields £1.7 million in savings for Gloucester Hospitals alone.
Following the PoC's success, it was transitioned into a limited closed Alpha service phase, where it was seamlessly integrated with the trust's electronic health record system through application programming interfaces (APIs). This integration enabled further testing using datasets from the COVID-19 era, where the tool's accuracy remained consistently high.
In addition to the recent breakthrough in utilising AI to predict and prevent prolonged hospital stays, the UK government is taking a bold step to sustain and enhance the nation's life sciences workforce. On Tuesday, September 5th, the government announced a £5.5 million investment to establish a Medicines Manufacturing Skills Centre of Excellence.
This initiative reflects the government's steadfast commitment to the UK life sciences sector, aiming to cultivate the right talent pool to fuel innovation and meet future healthcare challenges.
The £5.5 million grant funding is a crucial component of the broader 'Life Sci for Growth' initiative, a £650 million initiative launched by Chancellor Jeremy Hunt in May to invigorate the life sciences sector. The allocation of funding, overseen by Innovate UK, will officially commence on September 26th, opening doors to opportunities that will fortify the sector's foundations.
The Medicines Manufacturing Skills Centre of Excellence will build upon the existing infrastructure and best practices, providing sustainable, comprehensive training provisions.
This training will be designed to meet the industry's evolving needs and ensure that the workforce remains equipped to drive innovation and deliver high-skilled contributions that are essential in responding to future health emergencies.
© Copyright IBTimes 2023. All rights reserved.