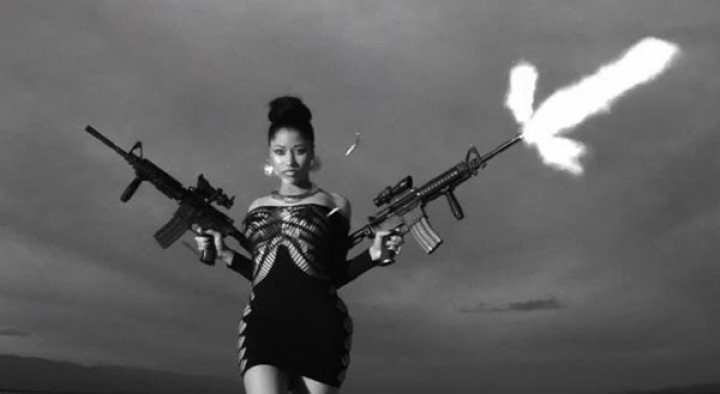 Controversial rap artist Nicki Minaj has come under fire again after seemingly using 'Nazi imagery' in her latest music video 'Only'.
Minaj, who is known for her scantily clad videos and racy lyrics, is apparently taking on the role of Adolf Hitler in the animated short film, in the style of a Nazi propaganda video (below).
The music video, shot in black and white with a splash of red – reminiscent of movie Schindler's List- also features Chris Brown, Drake and Lil Wayne, all of which are wearing red armbands, and flags showing a Y-M symbol.
A number of netizens have slammed the video calling the artist out for using "blatant persecuton and genocide" imagery in her film.
Minaj's representatives have yet to publicly respond to accusations that the video takes inspiration from Nazi Germany.
What do you think? Tweet us at @IBTimesUK