Lewis Hamilton to Finally Pop the Question to Nicole Scherzinger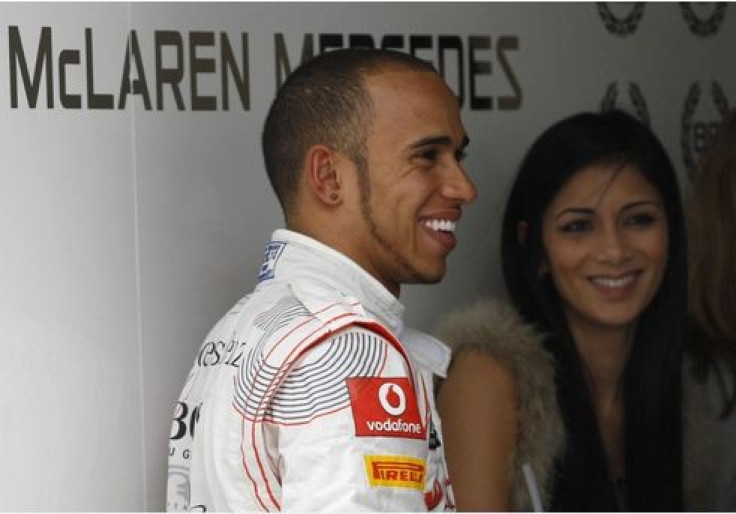 Formula one ace Lewis Hamilton and stunning X Factor judge Nicole Scherzinger, who recently split after five years of courtship, are reportedly back together and Hamilton is planning to pop the question this time.
"This will be the third time Lewis has planned to pop the question. But he believes this time is different. Both of them have benefited from the split, realising it's impossible for them to be without each other," sources close to Hamilton said.
"He wants to take Nicole to romantic Carmel and present her with the ring. There's no doubt in his mind she'll say yes," the source added.
The couple celebrated Thanksgiving together at Hamilton's parents' Hertfordshire home, sparking speculation of their reconciliation.
However, the former Pussycat Dolls singer is keeping their relationship under wraps this time around.
"Lewis was doing all the chasing. Nicole only agreed to take him back on the condition that they tie the knot next year," Sources close to Don't Hold Your Breath hit maker revealed.
The 28-year-old former Formula 1 world champion with McLaren-Mercedes, began dating Scherzinger after the MTV Awards in 2007. However, the relationship was complicated by conflicting schedules and the vast distance between the pair's bases - Scherzinger lives in the US and Hamilton in Switzerland.
In January 2010, the two were reported to have broken up and the same speculation surfaced in October the following year. The two were then reported to be on the verge of breaking up last summer as well, when the former Pussycat Dolls singer confronted her boyfriend about his infidelity.
The split surfaced only a week after reports suggested that the Formula 1 star was ready to propose marriage. Following their split, Hamilton was reportedly struggling to cope up.
"If you've found that special someone, don't EVER let them go no matter what!! Nothing in this world is more important," he wrote on Twitter late on Friday night. He also posted a picture of himself in his recording studio, with the caption, "My hideaway - pouring my heart into this track!!"
"Nicole and Lewis split due to hectic work schedules and his refusal to commit, but he's having a hard time away from Nicole. He's starting to see what he's lost," a source close to Hamilton told Star magazine.
© Copyright IBTimes 2023. All rights reserved.