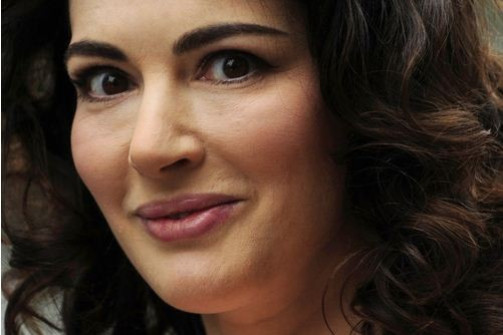 Celebrity chef Nigella Lawson is reportedly all set for a tell all interview with talk show queen Oprah Winfrey.
Lawson's personal life has been the centre of attention ever since her former husband, art tycoon Charles Saatchi, was pictured apparently throttling her in public.
Saatchi subsequently alleged that the she was a regular drug-user, even calling her 'higella' in one e-mail which was leaked to the press.
Lawson has remained silent all along. But now, it looks like she is all set to give some answers.
"For the moment she is determined to maintain a dignified silence even though so much has been said about her life. She has asked her family and close friends to say nothing because she wants to go on TV, have her say and then try to move on. Her career is really taking off in the States which is why she and her team are keen on Oprah" sources close to Lawson stated.
Saatchi, the billionaire art collector, has alleged that she also trashed the life of her daughter Cosima (Mimi), a 19-year-old student.
These allegations came up during the trial of Italian sisters Francesca and Elisabetta Grillo, who were Lawson's assistants. They are accused of committing fraud while they worked as PAs to the couple having allegedly blown £300,000 on taxis, flights and clothes
"Of course the Grillos will now get off on the basis that you and Mimi where (sic) so off your heads on drugs you allowed the sisters to spend whatever they liked. And yes, I believe every word the Grillos have said, who, after all, only stole money. You, Higella, on the other hand, poisoned your child with drugs and trashed her life. Classy," Saatchi said in an email, sent on 10 October this year.
Saatchi filed for divorce from his wife of 10 years after she failed to defend him in public following the publication of pictures which appeared to show him grabbing her by the throat outside a London restaurant.