Nigeria: UK reaffirms commitment to help President Buhari in anti-corruption war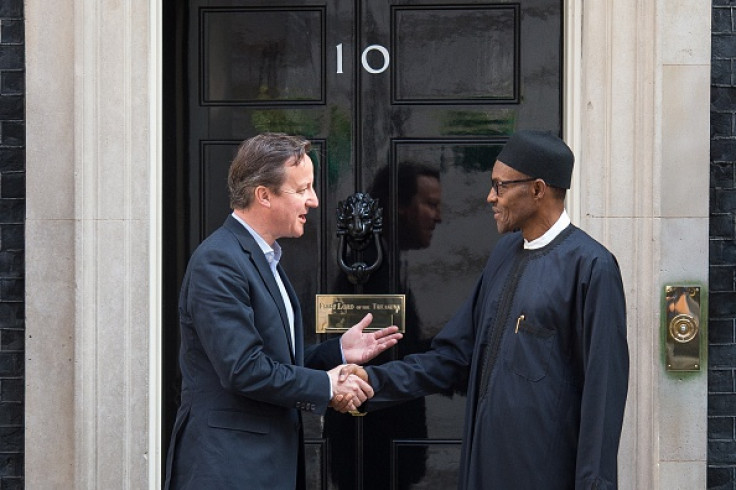 The UK has announced its support for the ongoing anti-corruption fight in Nigeria launched by President Muhammadu Buhari after he took office in May. The leader, who defeated Goodluck Jonathan in March's presidential election, vowed his administration would end corruption and bring culprits to justice.
The minister for international development, Grant Shapps, said the UK is "fully committed to helping Nigeria increase its security, stability and prosperity", according to the Guardian Nigeria. The minister made the remark during a visit to Kaduna State governor, Mallam Nasir El-Rufai, in the federal capital of Abuja to commemorate the launch of the 100 Million Pounds Accountability and Governance Programme. The programme aims to fight corruption and promote good governance.
"We would continue to provide capacity building, technical and investigative support to Nigeria to tackle corruption," he added. "Corruption in Nigeria also affects the UK directly. Where we have evidence, we will continue to take action to protect the integrity of the UK's financial system and prevent its use for money-laundering purposes."
Nigeria
Capital: Abuja
Population: 174,507,53 (2013 census)
Largest cities: Lagos, Kano, Abuja
Major ethnic groups: 21% Yoruba, 21% Hausa, 18% Igbo
Languages: English, Hausa, Igbo, Yoruba
Religion: 50% Muslim, 40% Christian, 10% other
Currency: Naira (N) 1N = £0.0033; US$0.0050
The remarks were made weeks after Buhari urged the international community to dismantle safe havens and repatriate funds to tackle corruption. The leader warned that funds allegedly stolen during previous administrations are often lodged in other countries.
In an exclusive interview with IBTimes UK, Ben Oguntala, director of Security in Africa, warned that money identified as stolen from Nigeria and reinvested in the UK are repatriated to the African nation, where they are at risk of being embezzled again, making corruption a vicious circle.
Nigeria also received the support of the US in its fight against corruption. In July, President Barack Obama revealed the idenitity of alleged Nigerian oil thieves after meeting with Buhari to discuss cooperation on the fight against corruption and terror group Boko Haram.
Nigeria is Africa's biggest producer of oil, which makes up about 70% of the government's revenue. However, the country's economy is undermined by frequent oil thefts and corruption in the oil and gas industry.
During Jonathan's administration, former head of the Nigerian Central Bank, Sanusi Lamido Sanusi, was suspended after he claimed that $20bn (£12.8bn, €18bn) of oil revenue "went missing" from the Nigerian National Petroleum Corporation (NNPC). The allegations triggered an investigation into NNPC books. According to the audit, released in April, NNPC overpaid the state by almost $750m, but had to still pay an additional $1.5bn.
Buhari alleged that some 250,000 barrels of Nigerian crude oil are stolen every day and sold to other countries at higher prices. In order to stop illicit activities in the oil industry, he replaced the whole board of the NNPC and temporarily banned some 113 vessels from taking crude oil from Nigerian ports. He also appointed himself the country's oil minister and nominated NNPC's new head, Emmanuel Ibe Kachikwu, as junior minister of petroleum resources.
In a recent statement on the State House, the government congratulated the UK and Switzerland for their efforts to repatriate stolen funds belonging to Nigeria. The statement was issued days after former oil minister Diezani Alison-Madueke was arrested in London on suspicion of bribery and money laundering.
Nigeria up close: Check out our Flipboard magazine
More about corruption in Nigeria
© Copyright IBTimes 2023. All rights reserved.