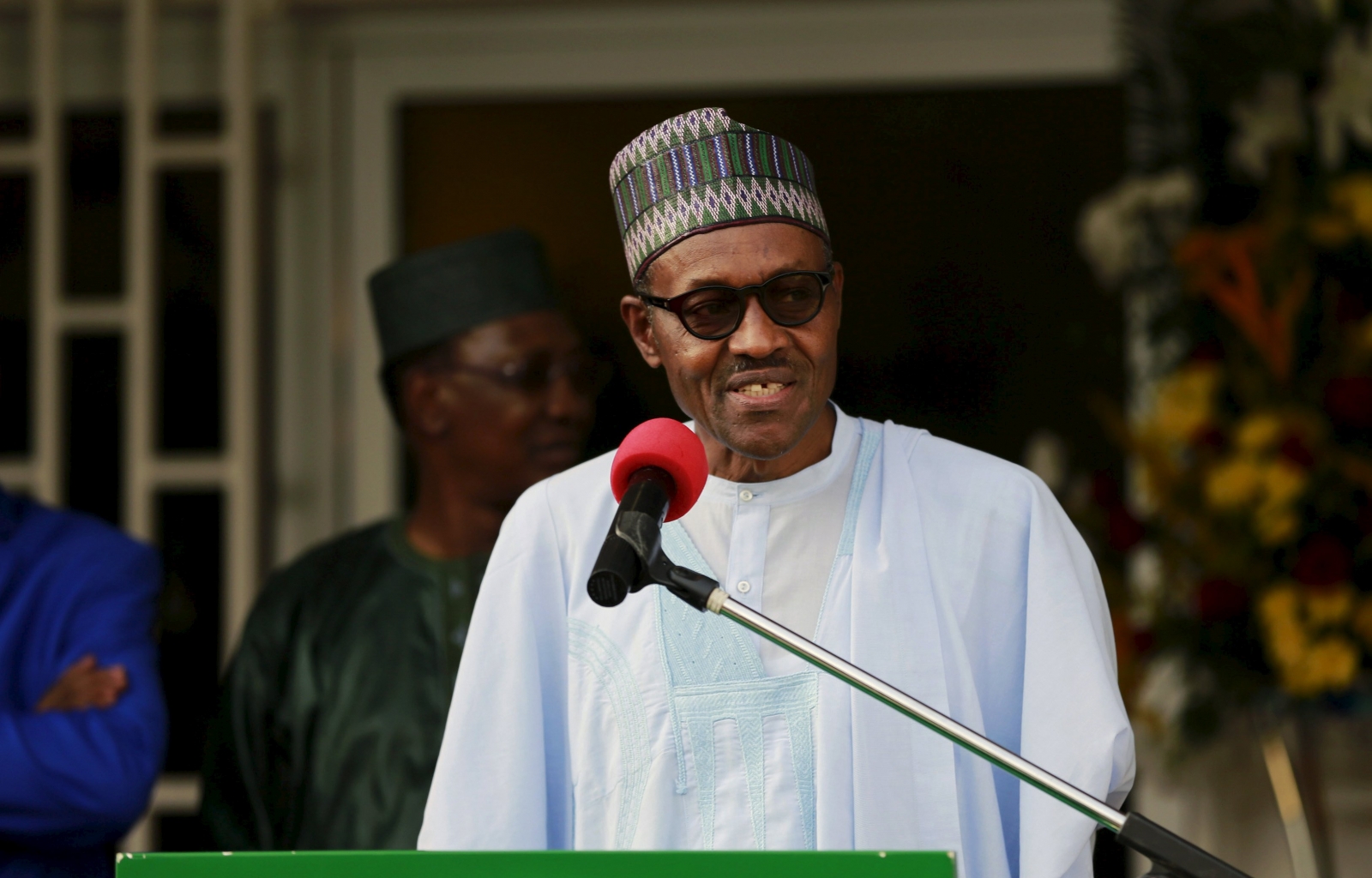 Nigeria's President Muhammadu Buhari has vowed to recover billions of dollars allegedly stolen by officials during previous administrations.
Nigeria
Capital: Abuja
Population: 174,507,53 (2013 census)
Largest cities: Lagos, Kano, Abuja
Major ethnic groups: 21% Yoruba, 21% Hausa,
18% Igbo
Languages: English, Hausa, Igbo, Yoruba
Religion: 50% Muslim, 40% Christian, 10% other
Currency: Naira (N) 1N = £0.0033; US$0.0050
The leader made the comment during a conference in the capital Abuja, where he discussed with state governors the problem of a lack of funds to pay the salaries of government workers.
"The days of impunity and lack of accountability are over," he said in a statement. "There are financial and administrative instructions in every government parastatal and agency. But all these were thrown to the dogs.
"The next three months may be hard but billions of dollars can be recovered and we will do our best."
Who are Nigeria's Boko Haram terrorists?
Boko Haram (recently renamed Iswap) fights against Western influence in Nigeria and aims to impose its version of Sharia law on the country. The group declared an Islamic caliphate in Gwoza, along the Cameroon border, in August 2014.
Boko Haram has raided several cities in the north of the country in a bid to take control of more land.
Three states − Adamawa, Borno and Yobe − have been under a state of emergency since May 2013, due to Boko Haram's attacks.
The group has killed at least 2,700 people since the beginning of 2015. Some 260 have been killed since the beginning of June.
It is believed Buhari set up a committee in charge of identifying possibilities to gain funds to pay workers. The leader told the head of the committee, Vice President Yemi Osinbajo, to look into the possibility of sharing money from Excess Crude Account between the federal and state governments, the Premium Times reported.
Buhari, who defeated former leader Goodluck Jonathan in March's presidential election, is seen by many as the solution to problems the previous administration had failed to address.
Among the tasks faced by Buhari are a lack of oil refineries – which means the country buys fuel and petroleum products despite being Africa's biggest crude oil producer – allegations of widespread corruption, alleged abuse carried out by the army, lack of infrastructures, youth unemployment and poverty.
Buhari has also vowed Nigeria will do all it can to defeat Boko Haram's deadly insurgence in the north east and find the 220 girls who were kidnapped by the militants in Chibok, Borno state, in April 2014.
The Nigerian government is being aided by mercenaries and troops from Chad, Benin, Niger and Cameroon in its offensive and has scored some successes since the military co-operation started in February.
Nigeria up close: Check out our Flipboard magazine