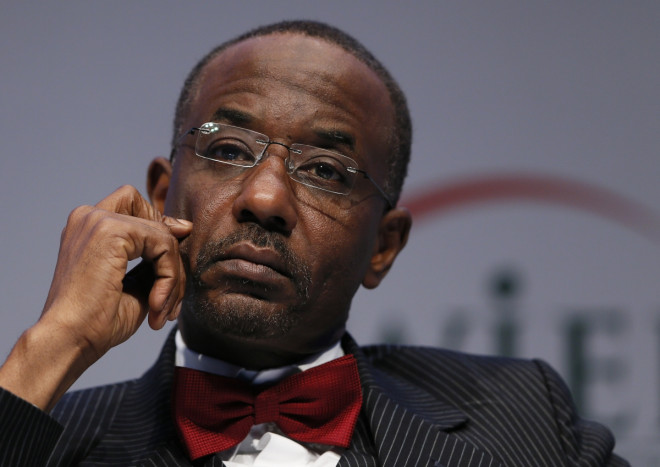 Nigeria's Central Bank Governor Lamido Sanusi has hit back at the government for suspending him for "financial recklessness" and "far-reaching irregularities" by pledging to take President Goodluck Jonathan's administration to court.
According to a phone interview with Reuters, Sanusi said he will go to court "to challenge his suspension by the President" and that while "he does not want his job back," he wants to "establish in principle whether the President's suspension of him was legal."
He added that he will not compare the corruption in the current government with previous administrations but he "has certainly been alarmed" by what he has seen.
Meanwhile, Nigeria's naira currency has fallen 1% to 166.35 against the US dollar on the political friction, and was eventually shutdown due to the volatile trading session.
Traders told Reuters that trading is set to resume on expectations that the central bank will intervene.
Nigeria's President suspended Sanusi for alleged "financial recklessness" and "far-reaching irregularities" but market participants have speculated that the suspension was politically motivated.
Sanusi's suspension followed the central bank's revelation that it was embroiled in an alleged multibillion-dollar oil fraud scandal.
Sanusi has also been seen to have brought disrepute over President Jonathan's administration after becoming increasingly outspoken towards the end of his term, which was due to end in June this year.
"Sanusi's tenure has been characterised by various acts of financial recklessness ... inconsistent with the administration's vision of a Central Bank propelled by the core values of focused economic management," said the spokesperson for the Deputy Governor Sarah Alade, who was appointed acting central bank governor in the aftermath of the suspension.
The spokesperson added that Sanusi had failed to comply with procurement procedures in managing the central bank's budget and had unlawfully spent money on projects outside his mandate.