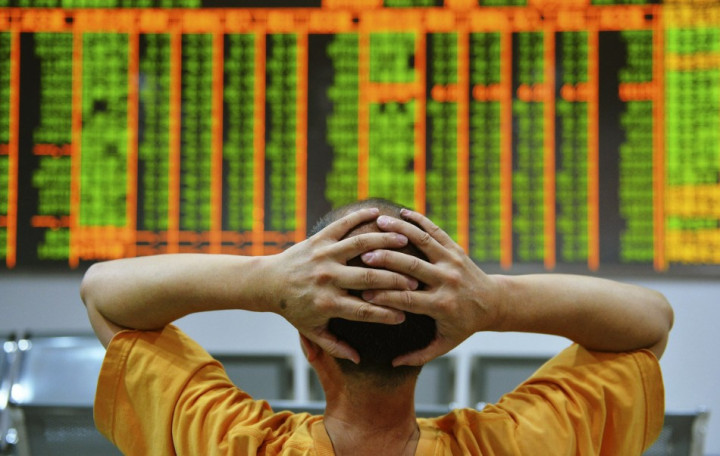 Asian markets outside Japan opened higher and rallied thereafter on US Federal Reserve Chairman Ben Bernanke's comment that US interest rates would remain low to boost economic recovery.
Hong Kong's Hang Seng was up 2.69% or 562.03 points to 21,466.59.
The Shanghai Composite index was up 4.03% or 80.83 points to 2088.95.
South Korea's Kospi was up 2.93% or 53.44 points to 1,877.60 points.
Australia's S&P/ASX was up 1.08% or 53.00 points to 4954.40
The Japanese Nikkei opened lower but inched up 0.39% or 55.98 points in afternoon trade to end at 14,472.58. Investors treaded with caution earlier in the day ahead of the Bank of Japan's (BoJ) interest rate decision. The index finished in the green after the BoJ said that the Japanese economy was "starting to recover moderately" and that exports "have been picking up."
The US Federal Reserve chief said the central bank is in no hurry to hike rates once the unemployment rate threshold of 6.5% is reached. "There will not be an automatic increase in interest rate when unemployment hits 6.5%," Bernanke said at a gathering of economists in Cambridge, Massachusetts.
Given the weakness of the US labour market, and low inflation "it may be well sometime after we hit 6.5% before rates reach any significant level".
In Japan, the central bank has left its monetary policy on hold. The BoJ, however, cut its growth and inflation forecasts from its April projections, and refrained from injecting fresh stimulus.
The news came when the Japanese stock markets were closed for lunch. The Japanese yen gained against the US dollar.
On Wall Street, indices finished largely unchanged after minutes of the two-day FOMC meeting in June failed to provide clues to the future pace of the Fed's bond-buying programme.
The Dow finished 8.68 points lower at 15,291.66. Bank of America and American Express led the pack of Dow losers. The S&P 500 inched up 0.30 points and ended at 1,652.62, while the Nasdaq closed 16.50 points higher at 3,520.76.
In Tokyo, Inpex gained 2.1% after US benchmark crude futures stayed about the $106 a barrel.
Exporters' stocks were down after the yen strengthened. Camera maker Nikon shed 3%. Electronics major Toshiba lost 2.3% while construction-equipment maker Komatsu was down 1.8%.
Electronic drive technology firm Yaskawa Electric lost about 5%, while silicon-wafers manufacturer Sumco shed 3.8%.
In Sydney, Woodside Petroleum moved up 1.3%. Gold miner Perseus Mining soared 15.5% while rival Newcrest Mining jumped 6.7% after gold futures rose for a third consecutive day.
In Hong Kong, Cnooc shot up 3.4%. Realty firm China Resources Land jumped 5.2% while rival Sun Hung Kai Properties gained 3%.
China Life Insurance moved up 4.4%. Zijin Mining gained 4% after gold futures rose for a third consecutive day.
In Shanghai, Zijin Mining gained 2%. Financial stocks fared better. Shares of Ping An Bank, Sealand Securities and Sinolink Securities shot up 10% each.
Realty firm Shanghai Shimao gained about 5%. Rival Poly Real Estate added 4% on news that its first-half earnings surged 35%.
In Seoul, index heavyweight Samsung Electronics jumped 3.5%. Hyundai Steel added 4.3%.
Oil refiner SK Innovation jumped 6%.