Nikon released its Laser Rangefinder COOLSHOT, a successor to the Nikon Laser 350G, on 29 March. The new golfing rangefinder features a high-speed ranging system with a range of 550m/600yds and a 0.5 m/yd distance display increment.
The new COOLSHOT also features a 6x multicoated lenses, a large ocular lens (18mm) and a wider field (7.5 degrees) of view. In addition, the device also has a First Target Priority Mode - activated by a press of the "Power" button - which allows for quick and accurate measurement for eight seconds.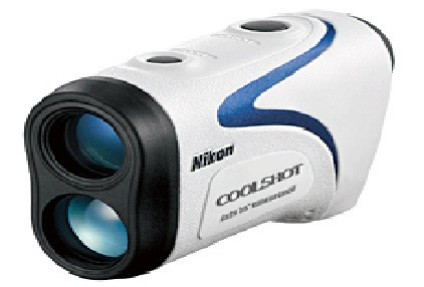 Moreover, the device has been designed to be optimally used by people who wear spectacles. The LED illumination allows for easy viewing of the display in the dark and the Rangefinder is waterproof (up to 1m for 10 minutes) but is not designed for underwater user. However, the battery chamber (it has a CR2 DC3V lithium battery) is water-resistant. The Rangefinder can be used under temperature ranges from -10 degree Celsius to +50 degree Celsius. Its dimensions are 111x70x40mm and weighs 165g.
There are, as yet, no details on pricing.