At the company's Direct conference, Nintendo announced several upcoming releases and optimisations around its latest Wii U console.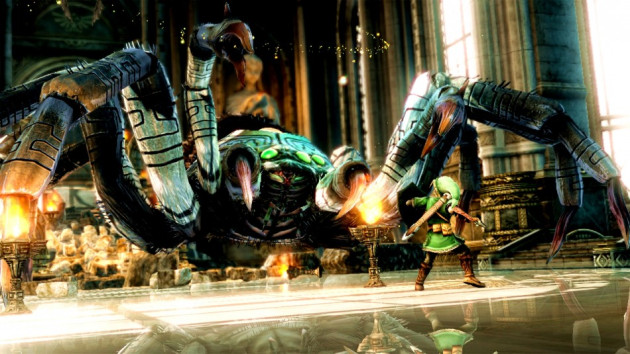 Firstly, two new software updates will be released - one in spring, one in summer - which will shorten the Wii U's loading times. The time between turning the console on and reaching the main menu will be reduced, as well loading times between menu icons.
Though no precise dates have been confirmed for the updates, the first has been narrowed down to April, and will also add a virtual console to the Wii U home screen, allowing users to play old NES and SNES games which they have downloaded from the Nintendo Shop. NES games will cost £3 each, SNES games, £5 each.
Also, the Wii U's bespoke social network, the Miiverse, will be available on smartphones from the spring. A collection of forums and message boards, the Miiverse lets players send messages and drawings to one another, and chat online. It will available on iOS in the spring (again, no precise date is available) but there is currently no confirmation of an Android version.
Lastly, several new games have been announced which will pad out the Wii U's currently lacking catalogue. A new Zelda game has been confirmed as well as a high definition remake of Legend of Zelda; Wind Walker which will launch in the fall.
Nintendo also announced that new a Smash Bros. game, a new 3D Mario game and a new Mario Kart would be unveiled at E3 2013 in June.
Wii U Party, the new console's equivalent of Wii Party has also been announced and will launch in the summer. As well as that, platform game Yoshi's Land has been announced though no release date has been set for that, either
To coincide with the announcement of the NES/SNES virtual console, Nintendo is planning to offer discounted classic games to purchase between now and July. A new title will be available to buy each month, though will not be playable until April. As reported by IGN, the list of upcoming NES/SNES classics is as follows:
January: Balloon Fight
February: F-Zero
March: Punch-Out Featuring Mr. Dream
April: Kirby's Adventure
May: Super Metroid
June: Yoshi
July: Donkey Kong