Live coverage of Nintendo's Wii U announcements about pricing and release dates.
Announced:
Wii U Release Date: 30 November (Europe); 18 November (US); 8 December (Japan)
Wii U Pricing: US - from $299; Japan - from ¥26,250; European - unannounced
All Wii U peripherals will work with Wii U
Super Mario Bros U; Zombie U; Mass Effect 3:Special Edition; Fifa 13 available on launch date
Monster Hunter 3: Ultimate confirmed for Wii U and 3DS
3:52pm: And that's it folks. Just over two months to wait for the Wii U in the UK, but no pricing yet, which will be key for a lot of people considering buying it this Christmas. The launch line-up of games looks pretty decent though.
3:51pm: Call of Duty: Black Ops 2 now going to be shown off on stage.
3:50pm: Skylanders Giants will be hoping to cash in on the success of Skylanders 2, which was best selling children's game of 2011 (and 2012 to date).
3:45pm: Activision now showing off 007: Legends and Transformers Prime on Wii U. Bond looks amazing.
3:43pm: Reggie is still going in the US however, so we'll kepp you updated as to what is being announced over there.
3:42pm: Here's a list of games coming to the Wii U. And that's it from -Shibata-san.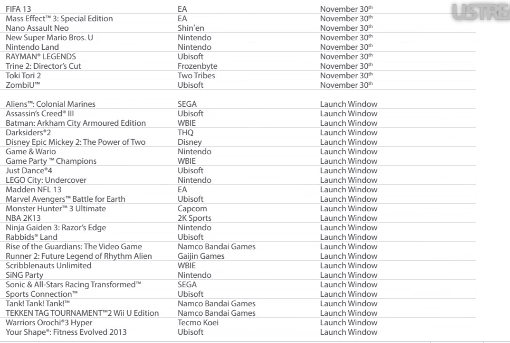 3:38pm: Monster Hunter 3: Ultimate has been confirmed for Wii U and Nintendo 3DS, letting you play on one and pick it up on the other. Available March 2013.
3:37pm: Now showing video of other titles coming to Wii U includiong Assassin's Creed III,. Tekken, Epic Mikey 2, Ninja Gaiden 3, Batman, Sonic. Darksiders 2 and NBA 2K13.
3:36pm: Platinum Games, developer of The Wonderful 101 (which we had already seen) will also bring Bayonetta 2 - a Nintendo exclusive. Little preview looked nice.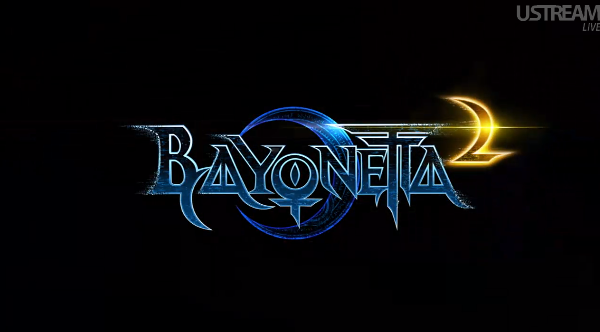 3:35pm: Call of Duty: Black Ops 2 preview video being uploaded after the announcement.....why make us wait?
3:31pm: Lego City Undercover is up next, though we already saw this at E3.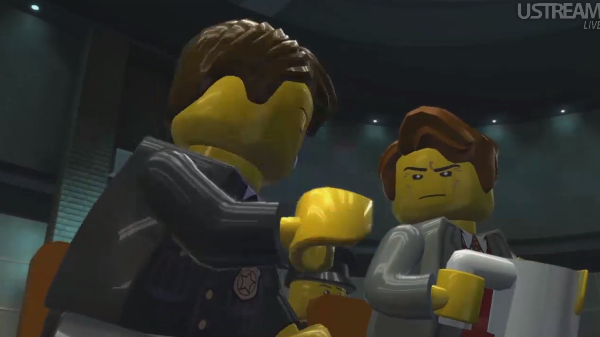 3:30pm: Onto downloadable games now, and first up is Trine 2: Directors Cut, which is exclusive to Wii U. Will support up to four players either locally or via Wii Network.
3:27pm: Mass Effect 3: Special Edition gameplay being shown, and it will also be available on launch day.
3:25pm: Zombie U available on launch day and limited-edition Zombie U premium pack will be available on launch date.
3:24pm: Looks good, nice implementation of the GamePad and you can discover new players which have turned
3:22pm: Now onto Zombie U gameplay footage, where London is under attack from zombies. Looks pretty immersive and creepy.
3:18pm: Rayman Legends from Ubisoft now being show off with the designer talking about asymettrical gameplay.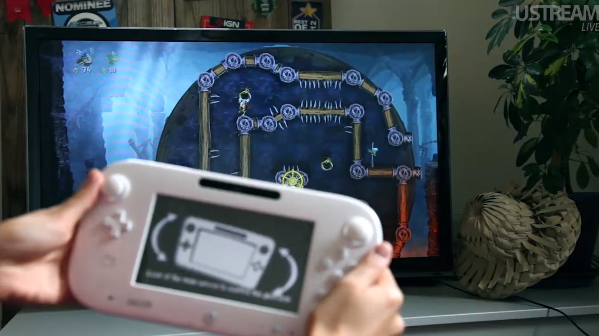 3:17pm: Mario U will be availble from launch day.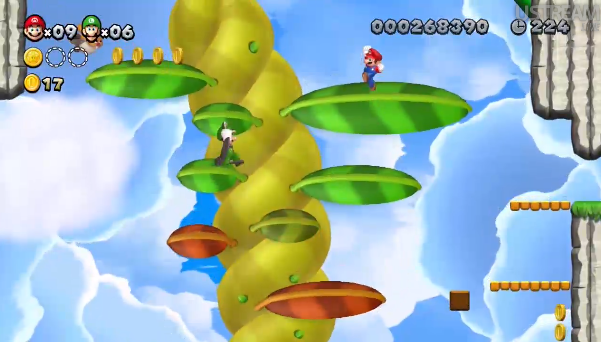 3:16pm: Back to European announcement and we're now getting a look at Super Mario Bros U, and how the GamePad can be used to play in a different way.
3:15pm: Pricing has been set in the US with basic bundle costing $299 and premium bundle costing $299 and is coming ieven sooner than European launch, on 18 November.
3:14pm Now showing off some multiplayer gaming and now Legend of Zelda: Battlequest mode.
3:12pm: Nintendo Wii U launching at 30 November but the company won't commit to pricing in EU.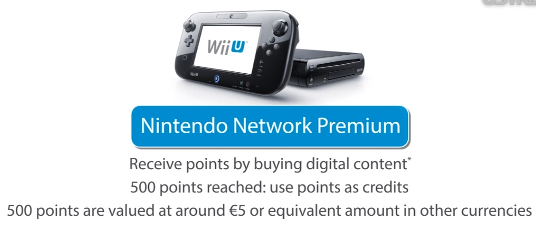 3:11pm: Four Wii U Pro controllers will be able to be used at the same time, but just two GamePads - though even that function won't be available .
3:11pm: Most Wii software will be compatible with Wii U.
3:10pm: Basic accessory package will be available for those who didn't own a Wii previously giving you a Wiimote and sensor bad
3:10pm: Basic pack does not include sensor bar or becasue Nintendo believe most people will already have them.
3:08pm: Same two version available: Basic bundle includes 8Gb storage, white console and GamePad and 2 AC adapters. Premium Bundle includes black console, GamePad, charging cradle, sensor bar, Nintendo Land softare, and 32GB of storage.
3:06pm: Ok some strange Indiana Jone things going on but here
3:04pm: Unannuonced games going to be......eh, annuonced today.
3:04pm: Going to be talking about launch games and up to March 2013.
3:02pm: Now talking Wii U after a little bit of banter about their daughters.
3:00pm: Here we go, Satoru Shibata is up and talking to a virtual version of Satoru Iwata, Nintendo's CEO. Quite odd.
2:52pm: While Reggie is doing his thing in the US, we will be following Satoru Shibata, Nintendo of Europe's President, who will be giving us all the details on the UK and European release date and pricing.
2:30pm: And we're back ahead of the US and European announcements for the Wii U. Just over 15 minutes away from US head of Nintendo Reggie Fils-Aime taking the stage in New York.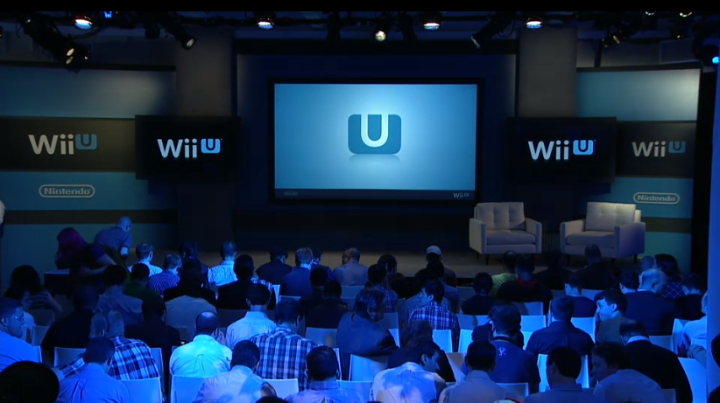 10:30am: With the UK pricing announcement still some hours away, speculation has begun following the Japanese announcements. Eurogamer has tweeted that it thinks the Basic bundle with cost £229.99 with the Premium version setting you back £279.99, which is the same as a PlayStation Vita.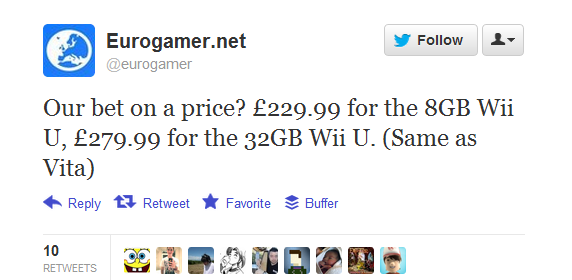 9:30am: During his presentation this morning, Satoru Iwata, announced that owners of the Premium Wii U bundle will also be able to take advantage of the Nintendo Network Premium scheme. It will offer both points and discounts (10 percent) on digitally downloaded games, with the company seeking to pushing digital games distribution on the Wii U.
8:57am: Nintendo is holding another event this afternoon, due to kick off at 3pm where it will announce details about pricing and release dates for the US and European markets.
8:46am: Something we missed earlier, the basic bundle will give you the white version of the console, while the premium bundle will come with the black version.
8:45am: If you wan to relive Iwata's Japanese presentation you can do so right here.
8:32am: Japanese release date? 8 December.
8:30am: OK so Japanese pricing has been announced, the basic bundle, which comes with just 8GB of flash memory will cost you ¥26,250 (£210) while the Premium bundle which comes with 32GB of memory, will cost you ¥31,500 (£251).
8:25am: The Wii U Pro Controller, which has been announced already has now been priced, and it ain't cheap people: it'll set you back ¥13,440 which equates to around £105 - for a controller.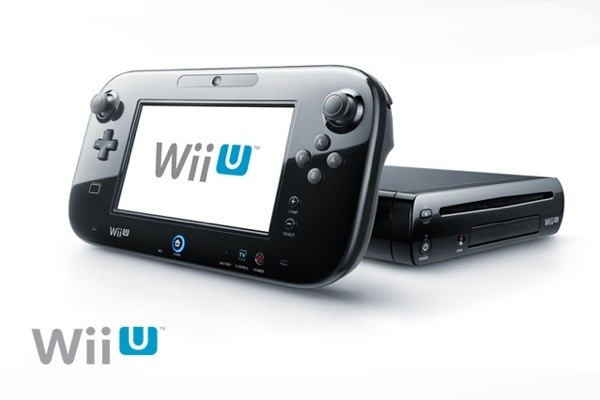 8:16am: It has been confirmed that the Wii U will support all the old Wii peripherals. Good news there for loyal Nintendo fans.
8:16am: The Wii U will support 1080p HD video and will be 20 trimes as powerful as the Wii.
8:14am: Nintendo President Satoru Iwata is on stage in Japan address the assembled media and running through the Wii U features.
8:12am: Nintendo are holding a series of press events around the world today to offically launch the Wii U, giving users more details on its latest console, as well as unveiling the all important pricing and release date details.
Must Read: