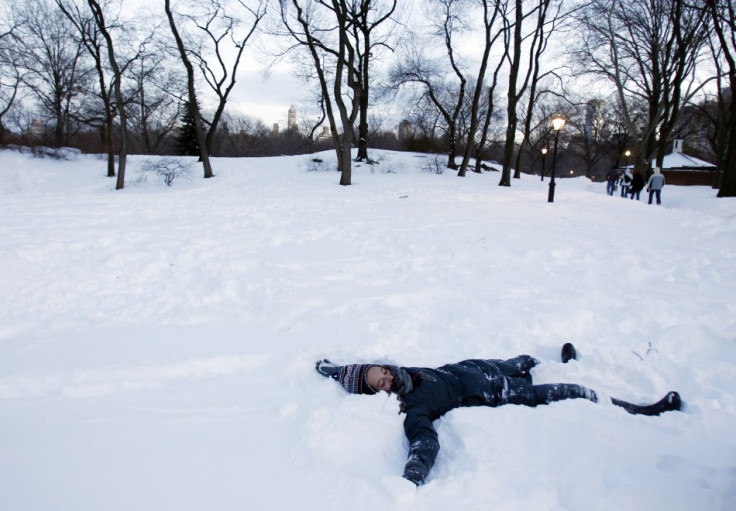 After a cold and wet summer, and with many still hoping for an "Indian Summer", weather forecasters have now warned Britain should get ready for an early winter, as snow is expected to fall as early as October while temperatures are set to plummet sharply over the next few months.
Temperatures over the next three months will plummet to below average and snowfall has been predicted for October.
Weather forecaster James Madden from the Exacta weather, a voluntary weather organisation announced an early white winter writing on the organisation's website "I expect to see the first signs of some moderate to heavy snowfalls as early as October or November in certain parts of the UK."
"I expect December, January and February to experience below-average temperatures, with the heaviest snowfall occurring within the time frame of November to January across many parts of the UK.
"Huge swirly low-pressure systems also offer the potential for widespread disruption from heavy snowfall across many parts of the UK including the South, as they clash with the predominant cold air," he added.
Madden also predicts long cold spells and blizzard-like conditions across many parts of the country with areas such as Scotland, Northern England and Northern Ireland likely to be the most affected by the bad weather.
"Frequent and prolonged cold spells with heavy dumps of snow from blizzard like conditions is likely across many parts of the UK. The areas we expect to be worse hit throughout include the vast majority of Scotland and the Scottish Highlands, Northern England, and Northern Ireland. We have particular concerns as to the huge implications that this may pose to the infrastructure of the UK and Ireland transportation systems/economy," Madden wrote.
Net weather forecaster Paul Michaelwaite seemed to back Madden's comments as he told the Daily Express 'Over the past four years November snow has not been rare at all, and with temperatures below the average there is the chance of some widespread falls.'
Meanwhile, The Met Office has also announced that low night -time temperatures in October means there is a chance of upcoming frosts, with England and Wales likely to be the most affected.