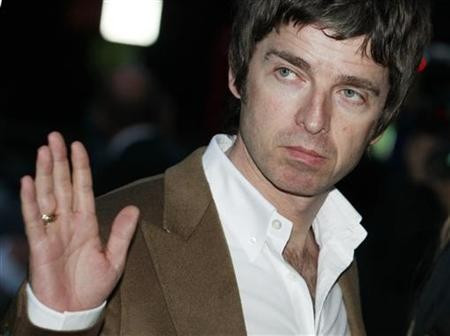 The former Oasis man debuts his first solo single 'The Death Of You And Me' on his official website noelgallagher.com on Monday (July 25) at 8.20am, reports The Sun.
There had been speculation that Noel had written about his brother because of the song's title 'The Death Of You And Me'. Yet Noel has insisted that his new single is not about his brother and former Oasis band mate, Liam.
He told the Daily Star: "It's about feeling safe in your surroundings. It's not about Liam - it would've been called The Death Of Me And The Singer Of Beady Eye if it was."
Earlier this week, Gallagherpreviewed his new single 'The Death Of You & Me' with a short clip.
The trailer contains a snippet of music, but is mostly Gallagher joking around with the promo's director Mike Bruce on a set that appears to resemble the Wild West.
Gallagher, in a press conference, says of the track: "It's really hard to talk about your own music, what can I say, I really like it, it's amazing."
'The Death Of You & Me', which is released on August 21, will be accompanied by a series of tour dates. Other details of the track have emerged, with the song reportedly featuring a brass section while the video was apparently filmed in the desert outside LA, with a blonde waitress who Gallagher pushes into a poo.
The guitarist's solo album, 'Noel Gallagher's High Flying Birds' is released on October 17 through his own label, Sour Mash. The album was recorded over the past year in London and Los Angeles with producer Dave Sardy.
The album will be followed up next year with another, more experimental album, made in collaboration with AmorphousAndrogynous.
Stream the video trailer for 'Death Of You And Me' here:http://www.youtube.com/watch?v=jUufeGKRibk