Microsoft Not Launching Own Smartphone Says Nokia CEO Stephen Elop
Microsoft "made a clear decision with Nokia"
Nokia chief executive Stephen Elop has spoken out against rumours that Microsoft is planning to create its own Windows 8 smartphone handset.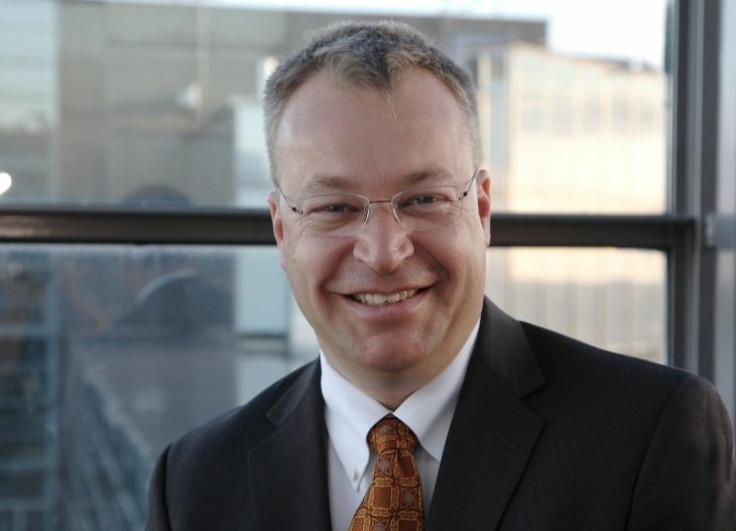 Microsoft has "made a clear decision with Nokia" in choosing it as a key partner for smartphone hardware, Elop said in an interview with Finnish newspaper Kaleva.
Greg Sullivan, Microsoft's Windows Phone marketing manager, echoed those sentiments in a separate interview.
"We have a strong ecosystem of partners that we are very satisfied with," Sullivan told Information Week.
Speculation that Microsoft is planning to manufacture a Windows 8 smartphone outside its cooperation with Nokia came from Nomura financial analyst Rick Sherlund.
Sherlund informed Nokia investors by letter that sources had told his bank Microsoft may be working with a contract manufacturer to create a device.
In the interview with Kaleva, Elop added that Microsoft had made a "strategic bet" with Nokia and the two would collaborate on technology and software, including the Windows Phone operating system.
A source close to Microsoft previously revealed that Nokia smartphones running Windows Phone 7 would not be able to upgrade to Windows Phone 8 when it comes out later this year. That includes handsets in the Nokia Lumia range.
Nokia has also announced that a software update for the Lumia 710 and 800 phones has started rolling out.
Features included in the Windows Phone 7.5 software update are internet sharing and flip-to-silence.
Internet sharing will allow up to five other devices or computers to share the phone's mobile web connection, while flip-to-silence mutes all incoming calls and alerts when the phone is turned face down.
Installing the Windows Phone 7.5 update will also allow extra apps to be used, such as Contact Share to send and receive business cards by SMS.
Camera Extras will also be added to the Windows Phone Marketplace in July. Additional photo options include a self timer, smart group shot and a panorama feature to stitch together multiple images.
Nokia's credit rating was recently slashed to junk status by Moody's Investors Service after it announced major restructuring and thousands of jobs cuts.
© Copyright IBTimes 2023. All rights reserved.