Nokia latest flagship smartphone, the Lumia 900, has gone on sale in the UK, a month or so after it went on sale in the US, where it is selling well.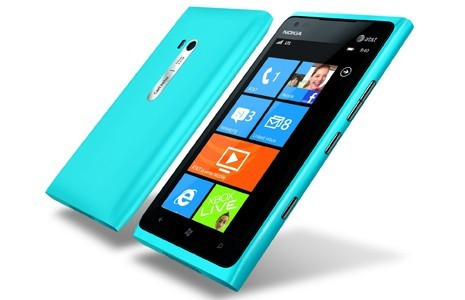 The Lumia 900 is the larger version of the Lumia 800, and features a 4.3in Clear Black display, but compared to high-end phones like the HTC One X and the Samsung Galaxy S3, some of its specs are very dated thanks to limitations imposed on Nokia by Microsoft's platform.
The Lumia 900 features a single core processor, compared to the quad-core processors seen in many Android smartphones these days. Its 4.3in screen has a low resolution of 480 x 800 which compared poorly to even mid-range devices like the Sony Xperia S, which has a 720p display.
The phone has gone on sale on the Phones 4U website and is available for free on two year contracts costing £36-a-month. The launch in the UK has been delayed by a few weeks, with Nokia saying it was struggling to meet demand in the US, especially for the cyan version of the phone.
According to us retail checks conducted by Raymond James analyst Travis McCourt, the Lumia 900 is the second best-selling story at AT&T stores in the US, behind the iPhone.
"Our conversations with store reps indicated no signs of Lumia demand 'falling off a cliff' following the reasonably strong launch week," McCourt told AllThingsD. "Clearly, at $99 and with very noticeable retail store support from AT&T reps, the Lumia launch in the U.S. was built for volume."
The Lumia 900 received lukewarm reviews from journalists in the US when it launched first and suffered from a software bug as well as a reported issue with a purple hue on the screen, but this does not seem to have diminished the demand for the phone.