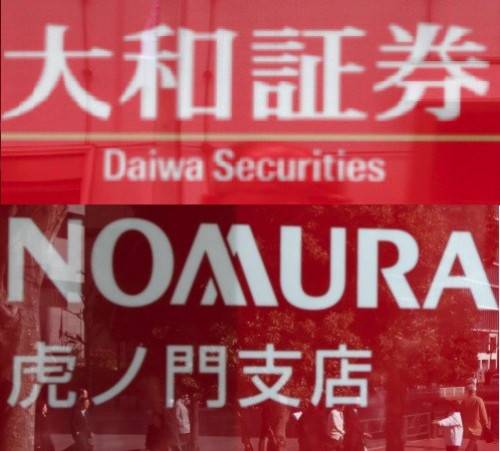 Japanese banks Daiwa and Nomura have defied the banking industry trend of slashing bankers' bonuses, by doubling top executive compensation and resuming extra cash rewards, respectively.
Daiwa is paying its 12 top executives 67.3 million yen (£439,805, €514,865, $674,000) each, on average, for the year ending in March 2013.
According to shareholder documents seen by various media outlets, this is double what the officials received the previous year. For the year ending March 2012, Daiwa paid 14 top managers 424 million yen.
This year's executive pay awards equate to 807 million yen for Daiwa CEO Takashi Hibino and 11 other executives. This includes base salaries and stock options as well as performance-related payments to be made later.
It has also boosted its June bonus pool for its investment bankers and staff by 83%.
Hibino said he aims to hire more retail bankers and increase the number branches by 50% over the next few years, following a return to growth. Daiwa has 3,000 to 4,000 financial advisers at its 123 branches in Japan.
In the last fiscal year, Daiwa posted net income of 72.9 billion yen, following a 39.4 billion yen loss in the previous period.
Meanwhile, Nomura resumed paying cash bonuses to its top staff, after waiving executive bonuses the year before.
After Nomura's profits surged in to 107.2 billion yen from 11.6 billion yen a year earlier, the bank decided to award bonuses to its top staff.
The Japanese bank booked 656 million yen of compensation, including base salaries, bonuses and deferred remuneration, for CEO Koji Nagai and seven other executives in the year ended March 2013.