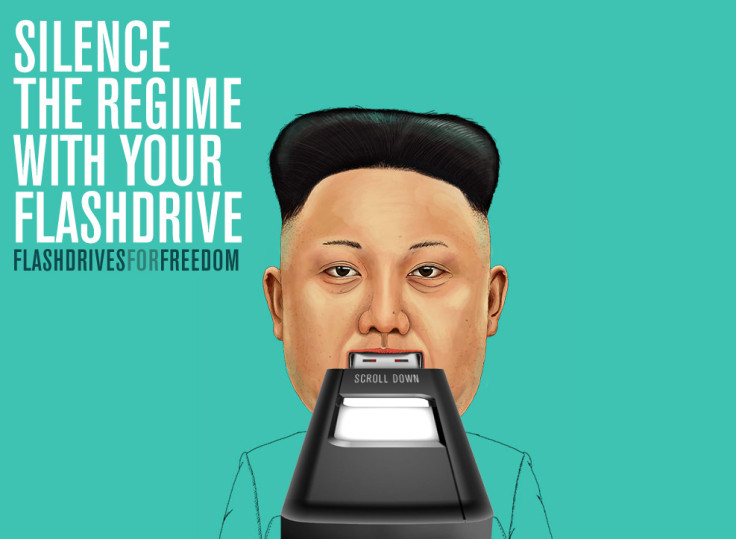 A group of activists has been using consumer drones to drop USB memory sticks and SD cards containing information about the outside world into North Korea since early 2015, in order to beat the foreign media blackout and propaganda about the West being spewed by Kim Jong-un's hermit regime.
The group of activists, some of whom are defectors from North Korea, have been carrying out the operation since early 2015, in order to ensure that North Koreans have access to Western and South Korean films and TV shows, as well as offline access to Wikipedia encyclopedia pages.
"I put great hope in these sticks. I believe this has power to bring freedom to my country," said Jung Gwang-il, founder of the group No Chain, holding up a USB flash drive as he spoke at the Oslo Freedom Forum on 25 May Wednesday, according to CNN. "A USB flash drive costs a month's wage for a North Korean worker, but despite high costs, the North Korean people desire outside info."
Over 1,000 USB sticks delivered via drone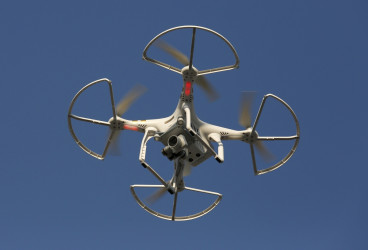 Although the potential use of consumer unmanned aerial vehicles (UAV) has been repeatedly discussed amongst activists, this is the first time that a group has admitted using the technology.
No Chain has been working together with the Human Rights Foundation (HRF) and they have so far delivered over 1,000 USB sticks and SD cards using drones, but they refuse to reveal exactly which countries the drones originate from, or where the drop-off points in North Korea are located.
In February, HRF also launched a worldwide campaign together with Silicon Valley non-profit organisation Forum 280 called "Flash Drives for Freedom", asking netizens to donate as many working USB memory sticks as possible, and the campaign is still seeking more flash drives.
The idea is to donate these memory sticks to North Korean refugee-led organisations, who will fill the drives with Western TV shows and films in order to dispel the lies and illusions the regime tells its people – such as claims that the West and South Korea are dangerous, hostile, poor and vastly inferior to North Korea.
Regime fears K-pop, cartoons and TV soaps
"The regime is trying to stop soap operas, Hollywood films, and things like K-pop. For the reputation as a strong group of vicious tyrants, they're certainly quite fearful of something as simple as cartoons and TV programs. This challenges their iron grip of the North Korean people," said Human Rights Foundation President Thor Halvorssen.
Not many people in North Korea have PCs and the media and internet is censored. However, many people now have USB-compatible video players and smartphones, so their minds can be potentially opened by watching content and reading books and explainers from the world outside.
Of course, there is a risk of the drones being captured, but that risk is outweighed by the potential benefit of being able to get much more outside information into North Korea than ever before, and activists don't need to worry about having to bribe locals and soldiers on the border, or about risking capture from travelling to the territory.