Thousands of people took part in demonstrations across various US cities on President's Day (20 February) in protests dubbed "Not My President's Day" rallies. President's Day is the unofficial name of a holiday that honours the birthdays of George Washington and Abraham Lincoln, the first and 16th US presidents, respectively. In this gallery, IBTimesUK takes a look at some of the best signs that were seen during the protests: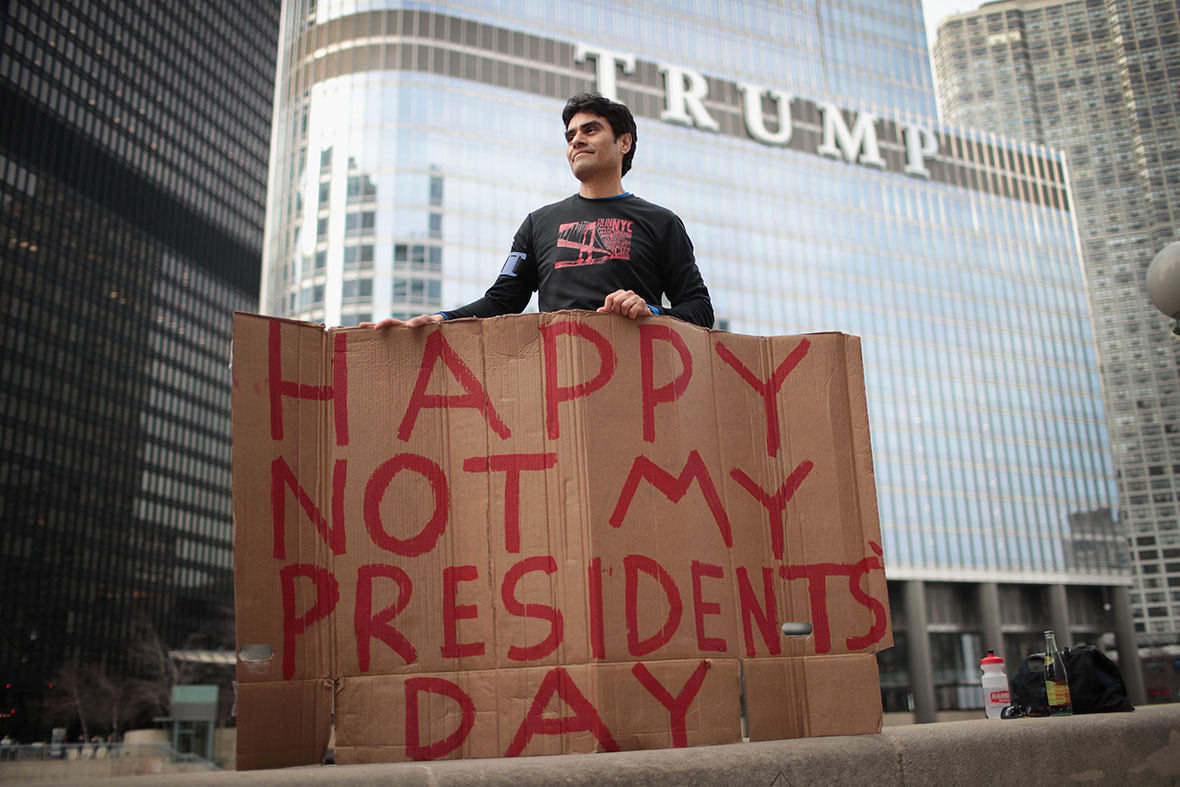 Protest leaders said rallies took place in nine cities – right across the country from New York to Los Angeles – in the latest round of demonstrations to express displeasure with Trump's policies and pronouncements. In Los Angeles, where about 4,300 people had said on Facebook they would attend, demonstrators took issue with the president's immigration ban, chanting: "Say it loud. Say it clear. Immigrants are welcome here."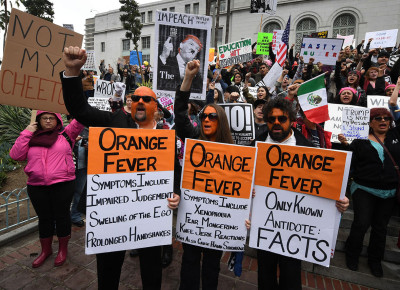 In Chicago, about 1,200 people gathered across the Chicago River from the Trump International Hotel and Tower, a downtown skyscraper owned by the US president, which has both a hotel and condos in it. Demonstrations also took place in Miami, Philadelphia, Washington DC, New York City, and Columbia, South Carolina. In New York, thousands of protesters stretching at least eight blocks chanted "Lock him up" near the Trump International Hotel on the edge of Central Park.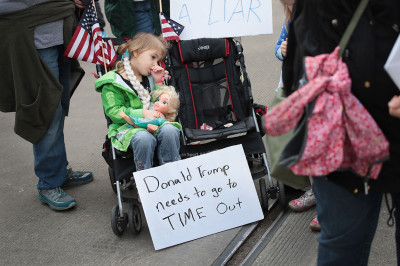 Holding a sign reading "abolish the electoral college", Patty, a New Yorker, told Reuters: "I'm very disappointed with what happened in the election. I think Hillary Clinton deserved to win. I think the electoral college is antiquated. It should be done with. And I think Donald Trump is a joke. He's just a plain joke. He can barely even speak properly. I just do not like his policies. He doesn't really even have any policies. He doesn't care about regular people. How could someone like him care about a regular person? He doesn't even know what it's like to be a regular person. So as far as I'm concerned, it was the hugest mistake and I think he's an embarrassment to this country and to the people, especially of this city."