'Man-made' famine declared in South Sudan with millions on brink of starvation
The famine comes as a result of a prolonged civil war and an entrenched economic crisis that has devastated the East African nation.
The South Sudan government and three UN agencies declared famine in two counties of South Sudan on Monday (20 February), as a result of a prolonged civil war and an entrenched economic crisis that has devastated the East African nation.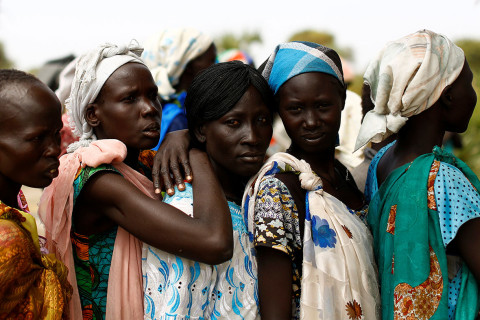 The official classification of famine highlights the human suffering caused by South Sudan's three-year civil war. Yet even as it is declared, President Salva Kiir's government is blocking food aid to some areas, according to UN officials. More than 100,000 people in two counties of Unity state are experiencing famine and there are fears that the famine will spread as an additional 1 million South Sudanese are on the brink of starvation, the announcement said.
"Our worst fears have been realised," Serge Tissot, head of the Food and Agriculture Organisation in South Sudan told the Associated Press, stating that the war has disrupted the otherwise fertile country, causing civilians to rely on "whatever plants they can find and fish they can catch."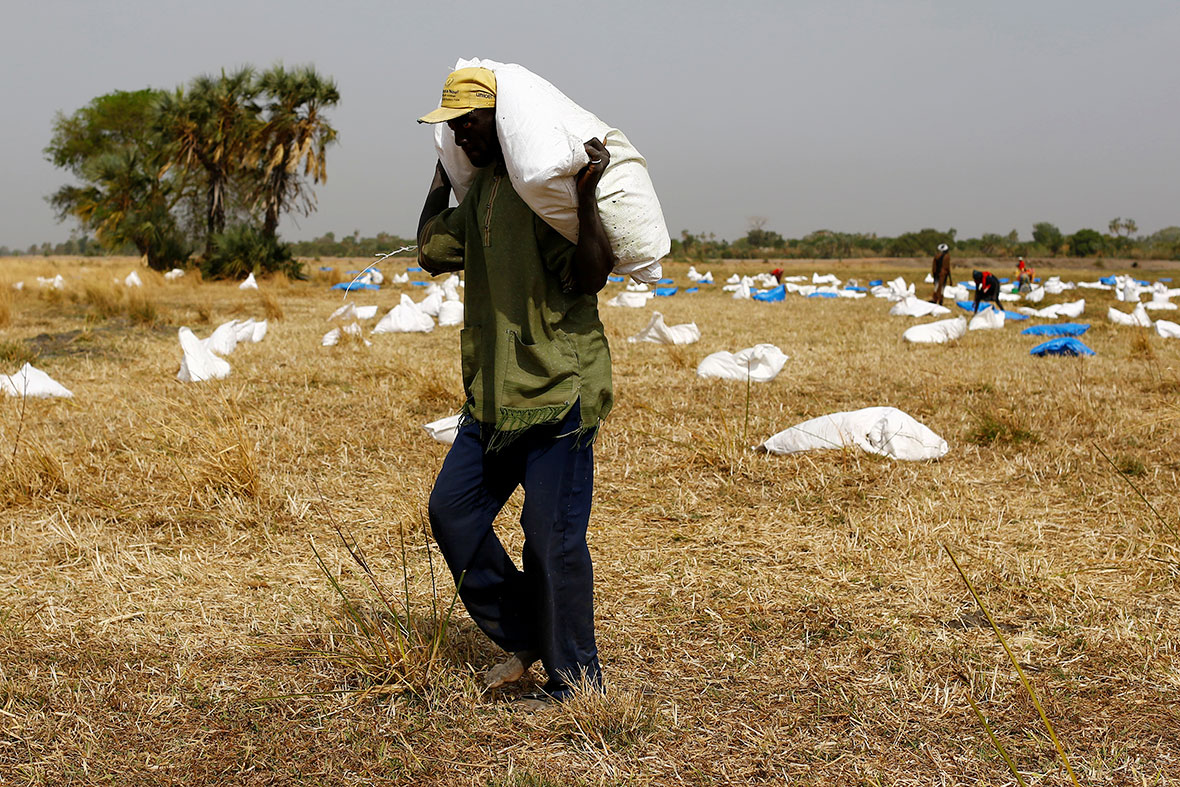 Roughly 5.5 million people, or about 50 per cent of South Sudan's population, are expected to experiencing severe food shortages and at risk of death in the coming months, the report said, adding that nearly three-quarters of all households in the country suffer from inadequate food and over 250,000 children are severely malnourished, meaning that they are at risk of death.
It is not the first time South Sudan has experienced starvation. When it fought for independence from Sudan in 1998, the territory suffered from a famine spurred by civil war. Anywhere from 70,000 to several hundred thousand people died during that famine, however Monday's declaration of starvation is solely South Sudan's creation, and a UN official blamed the country's politicians for the humanitarian crisis.
"This famine is man-made," said Joyce Luma, head of the World Food Program in South Sudan. "There is only so much that humanitarian assistance can achieve in the absence of meaningful peace and security."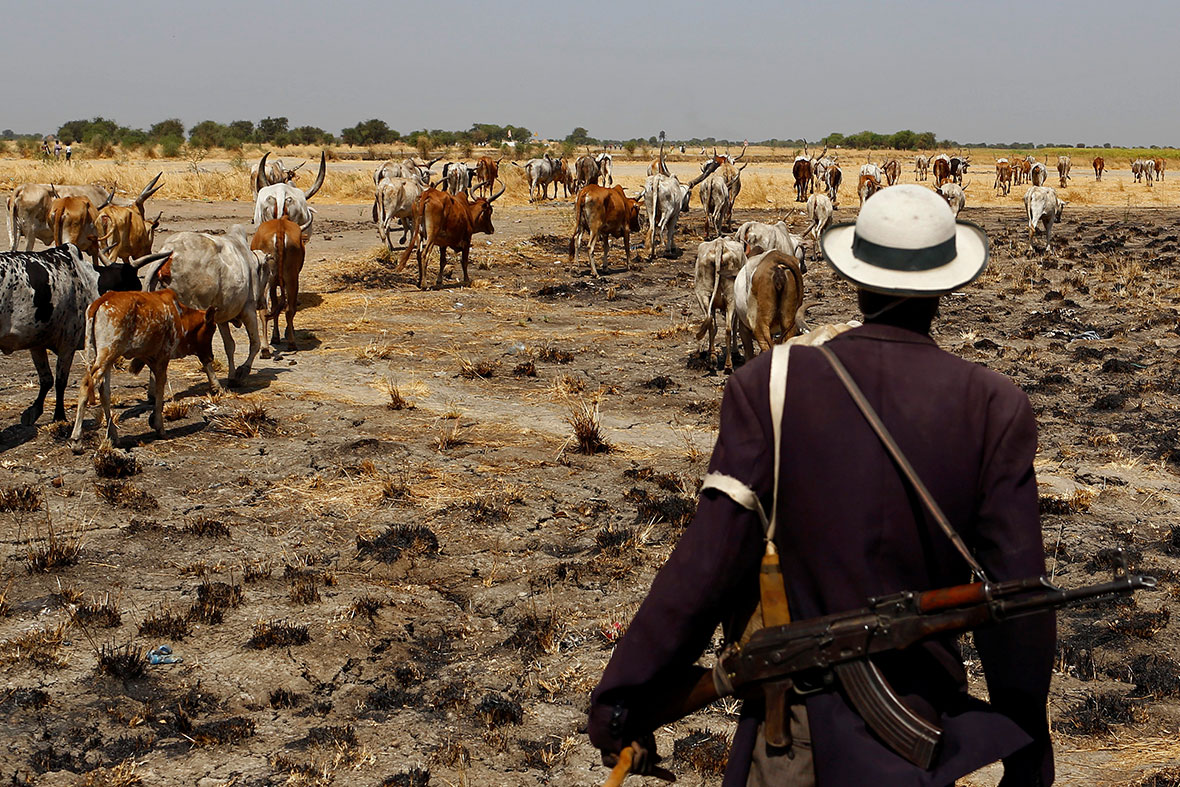 South Sudan's widespread hunger has been compounded by an economic crisis as well as the civil war. The country is experiencing severe inflation and the value of its currency has plummeted 800 per cent in the past year, which has made food unaffordable for many families. Although it is not as significant as the effects of war and inflation, parts of the country's hunger crisis is a direct result of the government's action. According to UN officials, South Sudanese government officials have blocked or placed constraints on the delivery of food aid to areas of the country.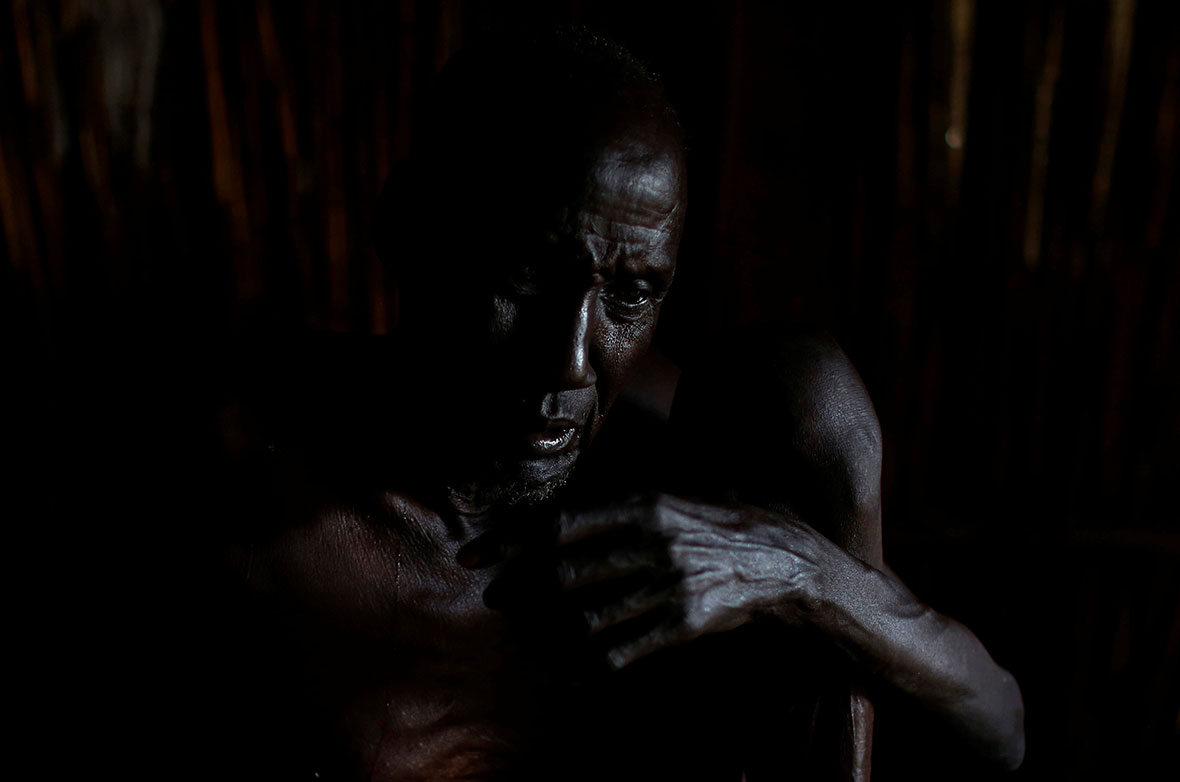 Amid the chaos of South Sudan's civil war, it has taken Nyagonga Machul three years to find her children. Speaking to Reuters photographer Siegfried Modola, Machul explained that she found herself cut off from her son Nhial, now aged 14 and the protector of the family; 10-year-old Ruai and 8-year-old Machiey, 6-year-old Nyameer and Nyawan, who is now four when she had travelled from her village to the capital in 2013. It was then that President Salva Kiir, an ethnic Dinka, fired his deputy Riek Machar, a Nuer, triggering the civil war. For years, Machul prayed for news of her children's whereabouts. In December, she heard they were alive but far away in Bentiu, the northern gateway to the nation's oil fields. More than 620 miles of battlefield stretched between them.
Machul had left the children with their grandmother, but one night gunmen had attacked their village. Panicking, the children scattered and hid near the river Nile. Wandering back, they found each other, but not their grandmother. They decided to flee. They walked through swamps, in chest-deep water infested with snakes and crocodiles. They begged food from families with little to spare. Then a former neighbour, Nyabika Temdor, took them in, camping with them on a tiny island in the Nile. But gunmen struck again and they ran. "I had to pay someone to carry the little ones, as they couldn't walk," Temdor told Reuters.
After four days, they reached a camp for displaced families in Bentiu. The sprawling settlement of 120,000 people is bordered by barbed wire and watchtowers. That is where CINA , a local organization supported by UNICEF, case workers painstakingly trace separated families, found them and UNICEF arranged for the children to fly to Juba. Their mother waited for them, in a tent made of sticks and plastic that looked just like the one they left in Bentiu. She dappled drops of water on her children's faces in a traditional blessing. Her friends began to sing. And then she opened her arms for her children. "God has answered my prayers," she told Reuters. "I am so happy."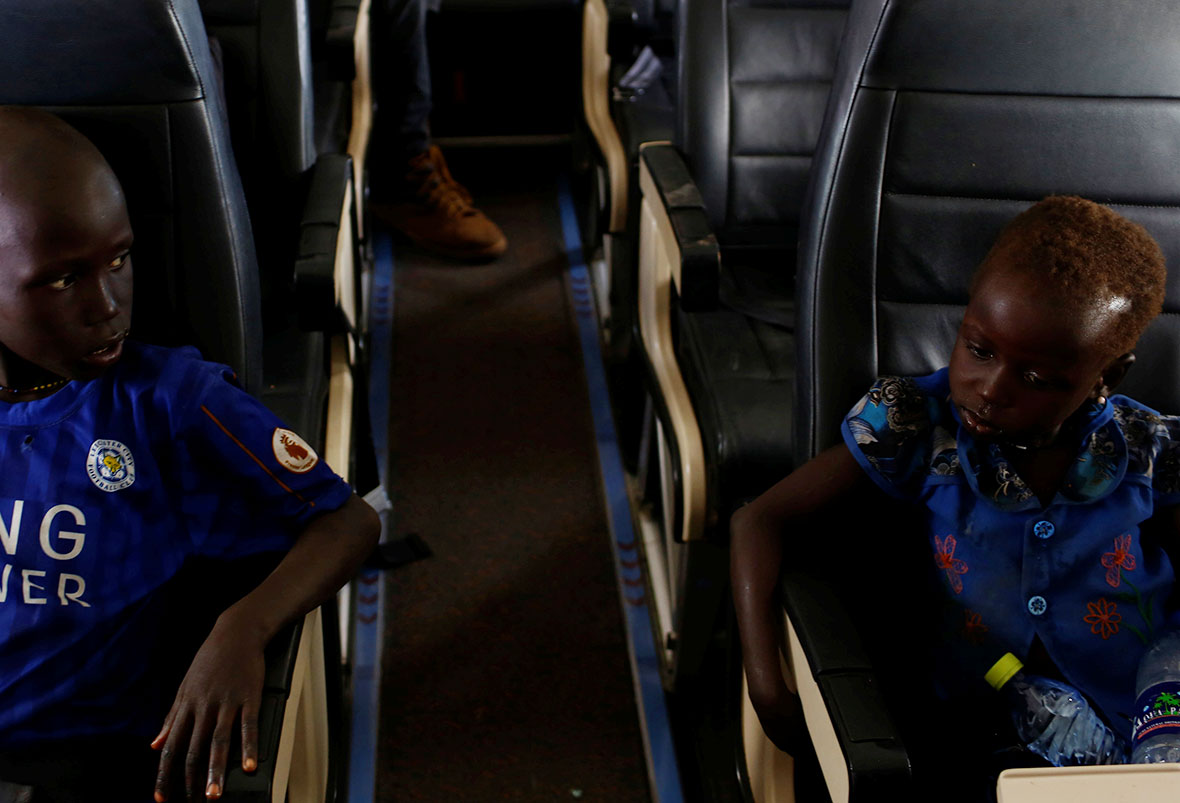 Tens of thousands of people have died since civil war broke out in December 2013, and the UN warns that South Sudan is at risk of genocide. Since fighting in the capital of Juba killed hundreds of people in July, the war has uprooted more than 3 million people. UN officials have contested that hunger in South Sudan is even more shocking because of the country's fertile land conditions. During her farewell briefing in November as head of the UN mission, Ellen Loj told the Associated Press that South Sudan has the resources and climate to feed itself.
"When I am flying up country I am always surprised to see all that fertile land and there is not anything," she said. "You could feed yourself plenty and I hope peace will come to South Sudan."