Philippines President Duterte ordered police to murder criminals says former member of 'Davao death squad'
Retired policeman Arturo Lascanas said he was one of the ringleaders of the "death squad" that began operating when Rodrigo Duterte became mayor of the city in 1988.
Philippine President Rodrigo Duterte operated a "death squad" while mayor of Davao city, giving orders to police and assassins to murder criminals, according to a retired policeman who said on Monday (20 February) that he was involved in the clandestine killings .
Breaking into tears at one point, Arturo Lascañas said he was speaking up now because he was bothered by his conscience, including his role in the deaths of his two brothers, whom he ordered killed because they were drug users. "I had my own two brothers killed. Even if I end up dead, I'm content because I've fulfilled my promise to the Lord to make a public confession," he said.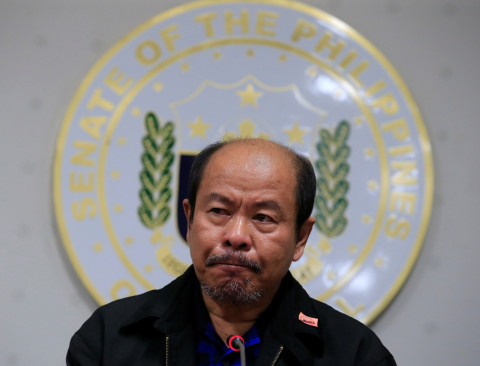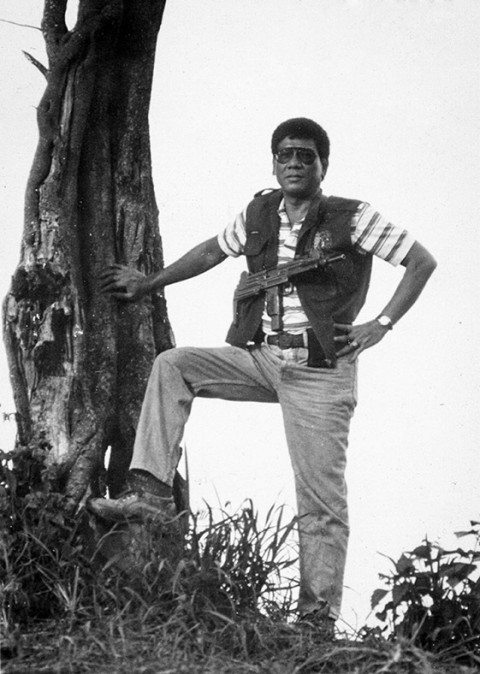 Lascañas has claimed that the former mayor paid him and other members of a so-called liquidation squad to kill criminals and opponents, including kidnapping a suspect, his family and a radio commentator who was highly critical of Duterte. He said he was one of the ringleaders of the group which began operating when Duterte became mayor of the southern city in 1988.
According to Lascañas, death squad members in Davao got 20,000 to 100,000 pesos (£319/$398 to £1595/$1,990) per hit, depending on the target's value. Human rights lawyers who represented Arturo Lascañas at a news conference said the allegations could be grounds for impeaching Duterte, adding that his alleged role in the killings may not be covered by his presidential immunity. Anti-Duterte Senator, Leila de Lima, who led a Senate investigation last year into the Davao killings, described Lascañas's account as "a very, very explosive development".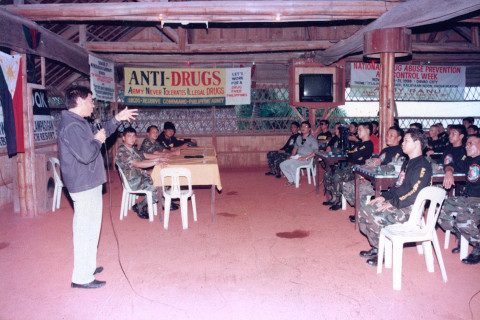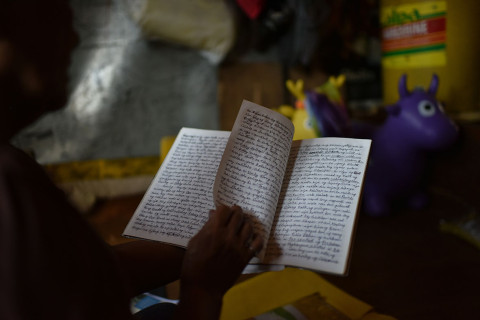 Human rights groups have documented about 1,400 suspicious killings in Davao while Duterte was mayor and critics say the war on drugs he unleashed as president has the same hallmarks. More than 7,700 people have been killed in the latest crackdown on illegal drugs, some 2,500 in what police say are shootouts during raids and sting operations. Most of the rest are under investigation and activists believe many were extrajudicial killings.
Duterte has denied his administration backs unlawful killings of suspects in his crackdown, feared to have killed more than 7,000 people, mostly poor drug users and petty drug pushers, since he took office last June . Yet in many of his public speeches, Duterte has ordered policemen to defend themselves if drug suspects fight back and has openly threatened drug lords and dealers with death.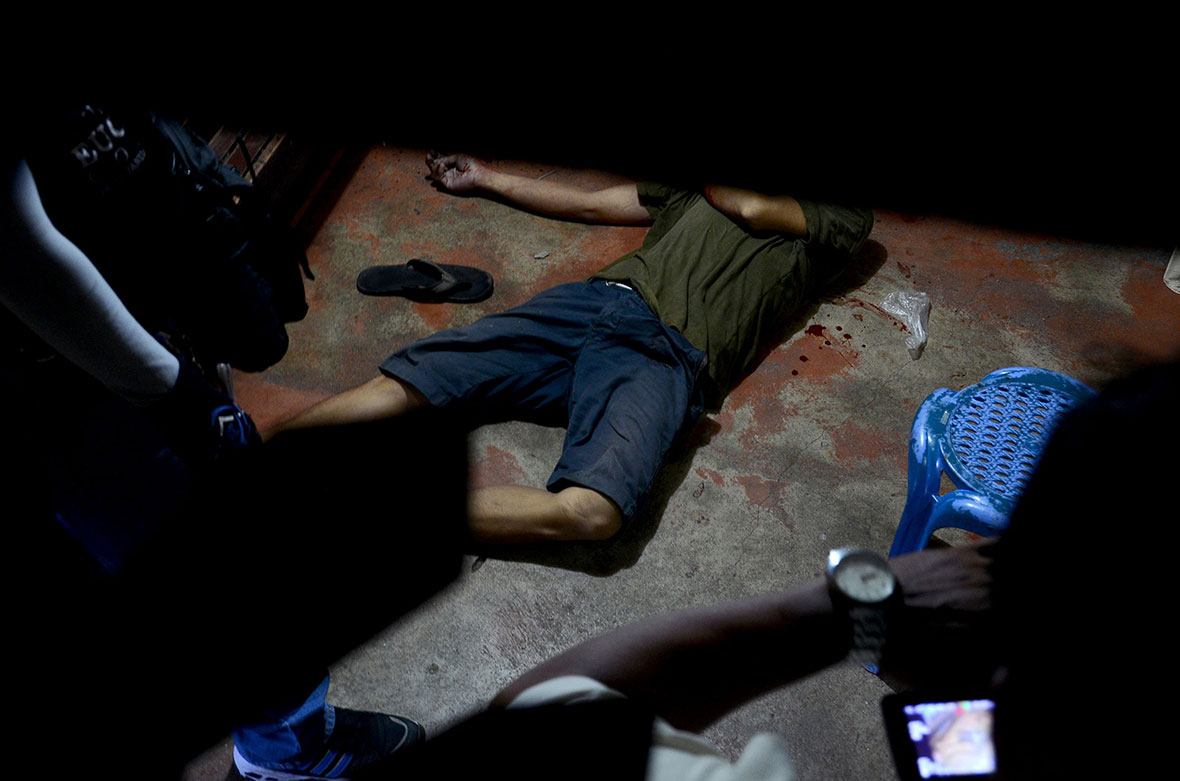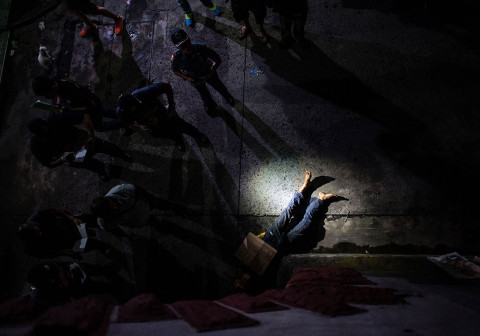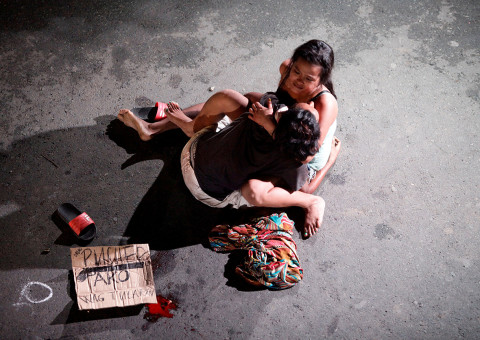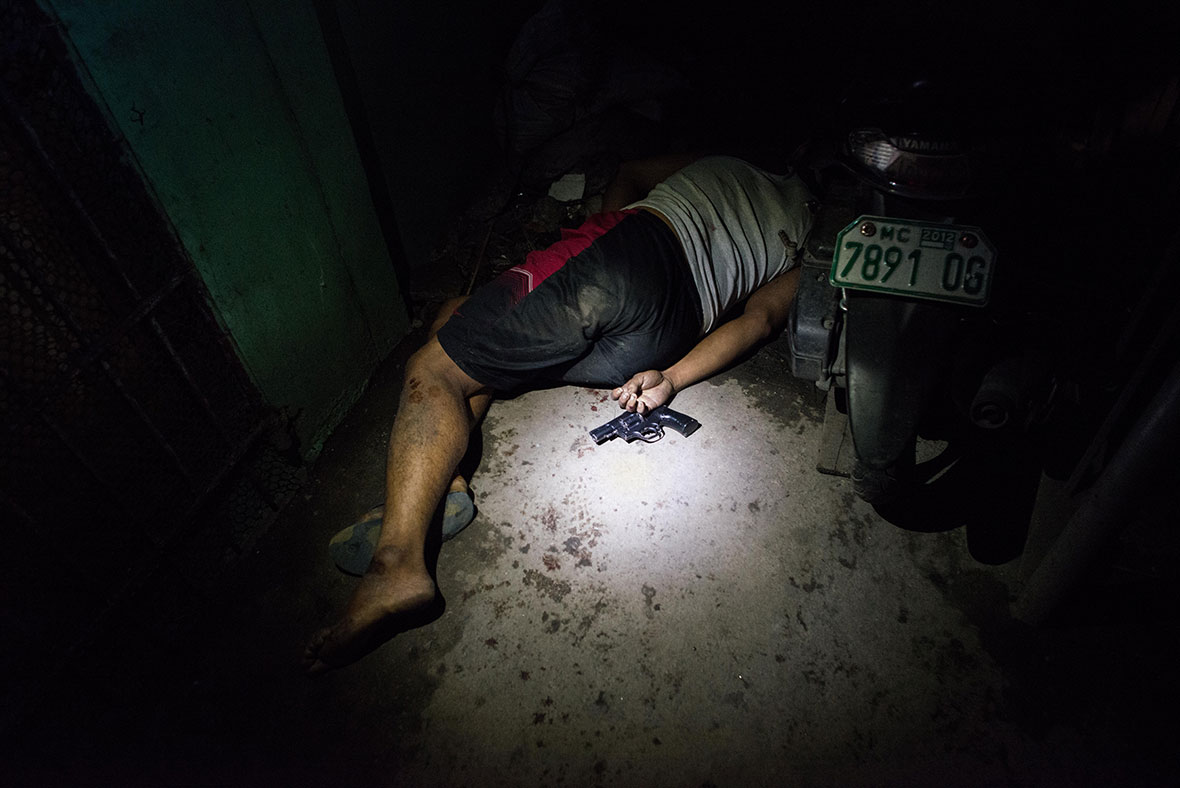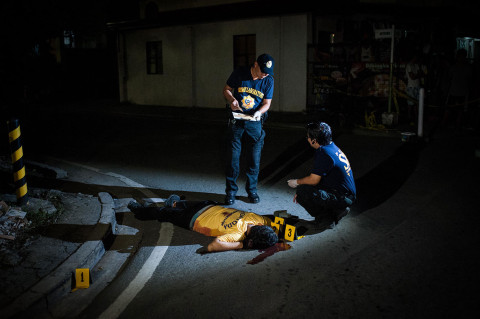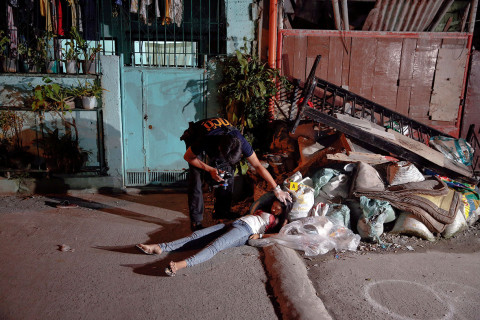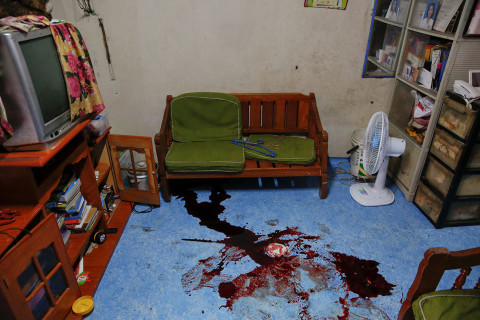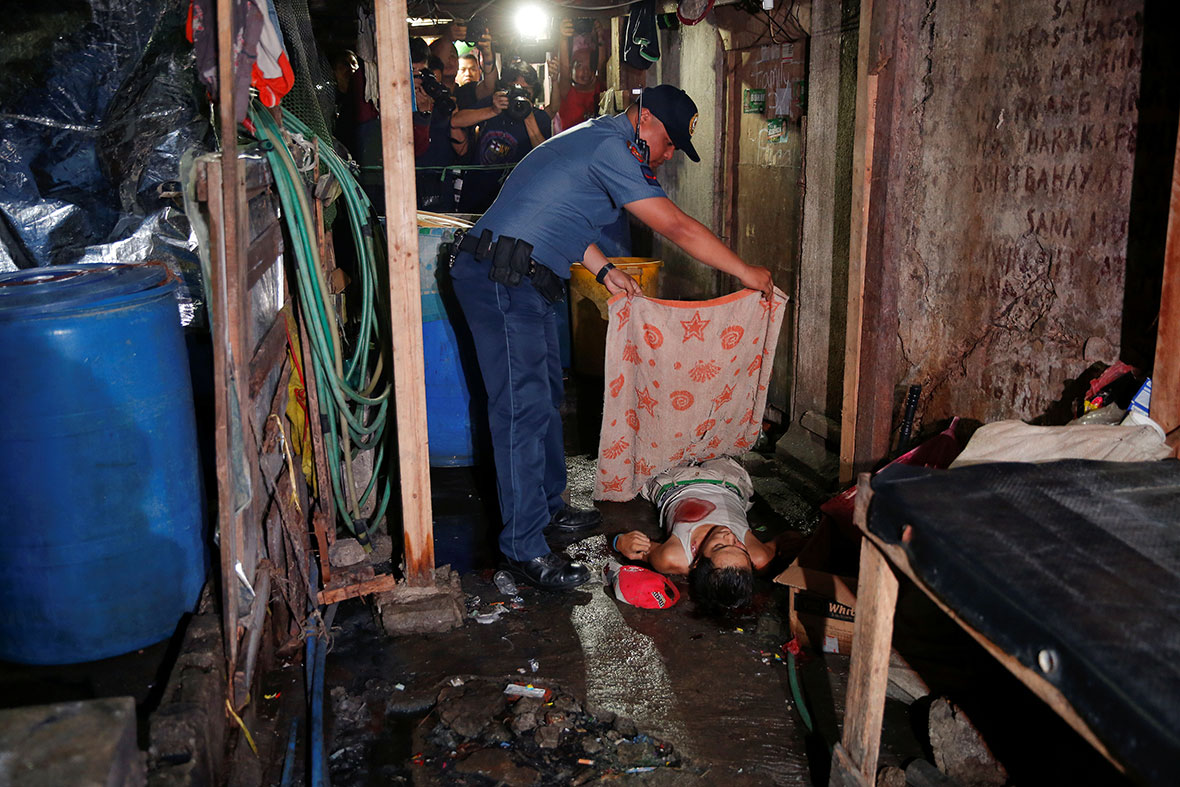 Despite the long list of accusations, Duterte has repeatedly denied involvement in any vigilantism or summary executions, either as president or during his 22 years as Davao mayor. His police chief has denied there was ever a death squad in Davao, describing it as fiction created by the media. However, Lascañas asserted that the Davao death squad was no myth and he was one of those who carried out secret killings of drug dealers and criminals at Duterte's behest.
"It is true, the Davao death squad, or DDS, really exists," Lascañas told reporters at the Senate in Manila. "When Mayor Duterte sat down as mayor for the first time, we started what is called 'salvaging' of people, these people are suspects committing crime in Davao."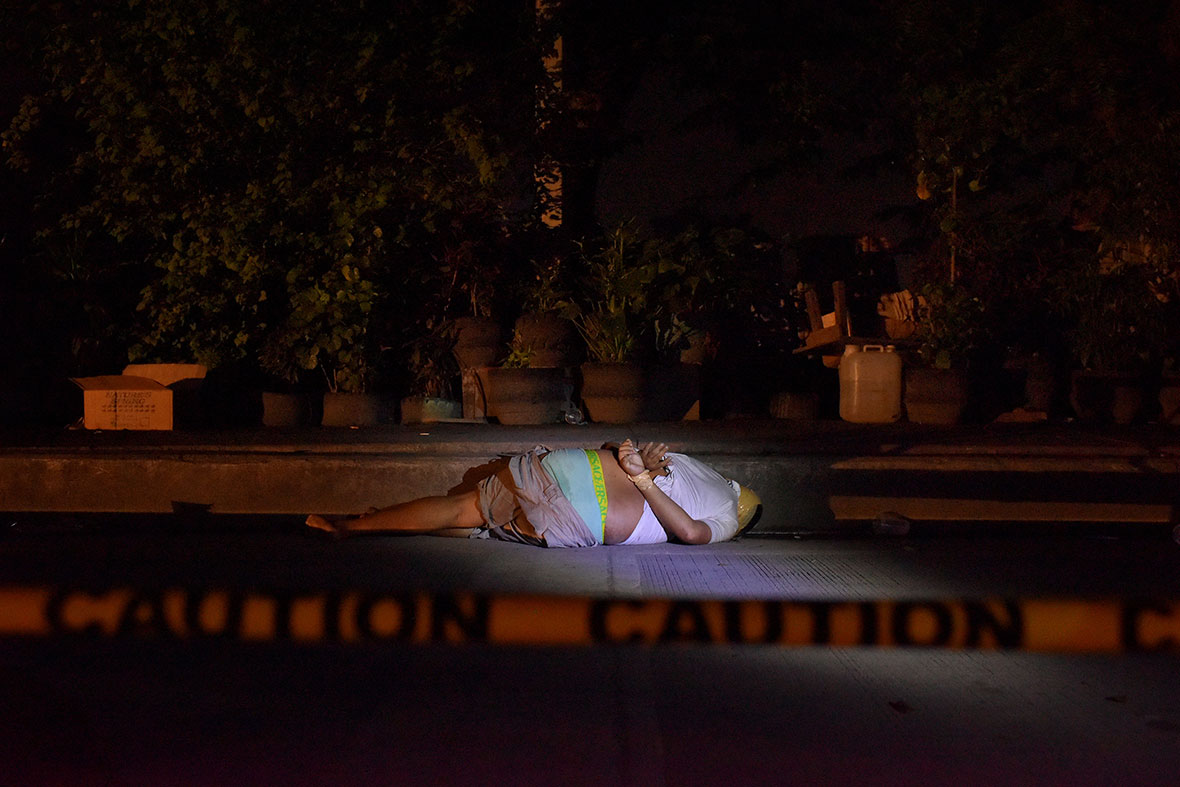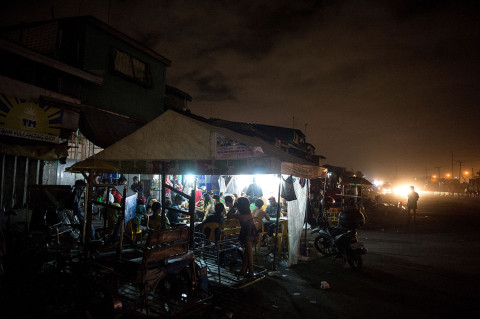 Lascañas described several killings and attacks that he said were under Duterte's orders, including the 1993 bombing of Bankerohan mosque as a retaliation after Muslim rebels were blamed for bombing the Roman Catholic Davao Cathedral. One of their first victims, a suspected drug lord, was gunned down and left with a message that warned others: "Don't emulate." Lascañas said he and other killers identified their group in the message as "Davao Death Squad," which spread and sparked fear in the sprawling city.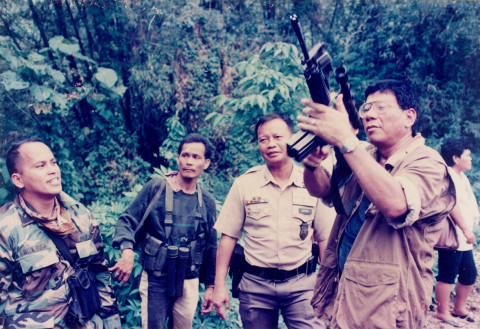 Lascañas said he and his group shot dead a kidnapping suspect along with the man's pregnant wife, young son, father-in-law and two others in another attack with Duterte's approval. After his group informed Duterte about the capture of the suspected mastermind of a kidnapping in Davao, Lascañas quoted the mayor as saying, "All right, make it clean."
Lascañas's comments came after he denied to a Senate hearing last year that he had been involved in any extrajudicial killings in Davao. He testified at the inquiry last October after he was implicated by another witness, Edgar Matobato, a former militiaman, who testified in September 2016, who said Duterte ordered him and others to kill criminals in gangland-style assaults that left hundreds of people dead. Matobato had also been a death squad member in Davao and he had seen Duterte shoot a man dead and give orders for police to kill criminals.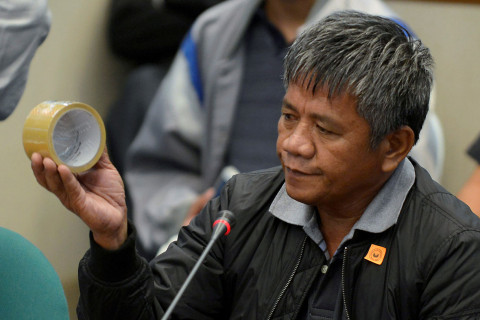 Another criminal suspect, an ex-soldier, was captured and presented to the mayor, who ordered his men to "kill him," Lascañas said. Killing the suspect was problematic, Lascañas said, because policemen from another town knew he was alive when he was arrested. Lascanas said he and his companions convinced a police official to sign a logbook stating that the suspect was arrested but later escaped. Lascañas said he and his companions later killed the suspect and dumped his body in a nearby province.
Another target was radio commentator Jun Pala, who had angered Duterte with critical commentaries. He was killed in 2003 by gunmen, who Lascañas said included him. They twice failed to kill him but succeeded at the third attempt, Lascañas said, adding that he personally received a financial reward from the then mayor. "I'm one of those who killed Jun Pala," Lascañas said.