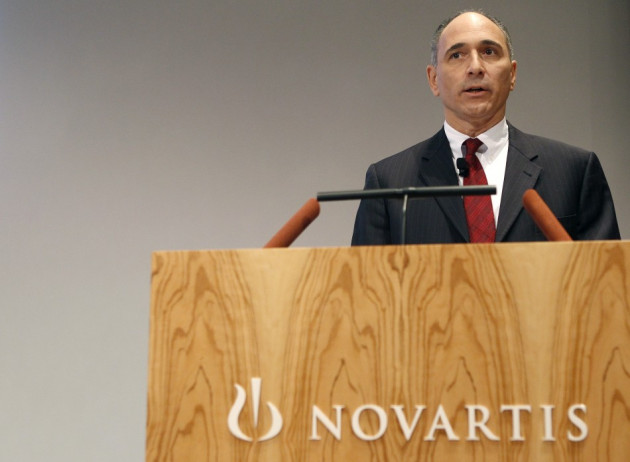 Novartis posted a near 10 percent drop in first quarter earnings linked to a factory closure in the United States and held firm on it cautious profit gudiance for the full year.
Net income at Europe's biggest drugmaker fell 9.1 percent to $3.09bn, or $1.27 per shares, in the first three months of the year, missing analysts' forecast by around 0.05 cents per share. Sales fell 2 percent to $13.7bn, the Basel-based group said in a statement Tuesday.
Shares in the group fell 1.35 percent in early trading Tuesday, changing hands at $55.62 in after-hours trading. The stock has fallen 2.7 percent so far this year.
Novartis' consumer health products facility in Lincoln, Nebraska, which is responsible for around 25 percent of the group's over-the-counter sales, was hit by a work suspension in January linked to quality issues and product safety. Sales in the unit fell 20 percent to $932m in the period as a result of the stoppage. Shipments from the plant are expected to resume by mid-year.
CEO Joseph Jimenez said he expects core margins to come in below the 27.2 percent average for 2011, owing to stiffer generic competition hitting top-line sales. The stronger US dollar will also have a 2 percent to 3 percent impact on full year operating income.
Novartis said sales from new products at its newly-acquired Alcon unit (bought in late 2010 for $51bn) grew 16 percent in the first quarter. Alcon-related sales will comprise nearly two-thirds of Novartis' profit by year-end.