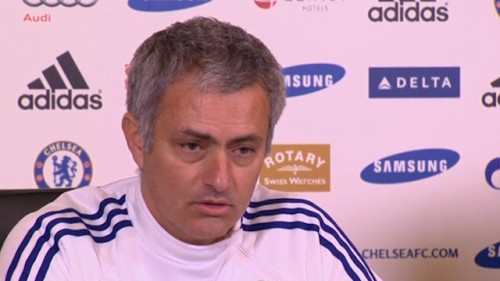 Manchester City boss Manuel Pellegrini faces a nightmare every time he has to play against Jose Mourinho. He has only managed to beat the Portuguese boss once in nine attempts, and has lost his two games against 'the Special One' this season.
On Monday the Chilean boss suffered his latest setback at the hands of Mourinho when Chelsea inflicted City's first Premier League home defeat of the season – leaving the two sides level on points in the table, two points behind leaders Arsenal.
The Chelsea boss also managed to beat Pellegrini's side 2-1 when they met at Stamford Bridge earlier this season.
Morinho and Pellegrini have already face each other nine times, seven of them in La Liga, with the Portuguese securing seven victories and a draw.
For all the hurt that Monday's loss caused Pellegrini, it can't have compared to his first encounter with Mourinho in 2011 - when Real Madrid beat Malaga 7-0 and Cristiano Ronaldo scored a hat-trick.
The rivalrty between the two men had already been ignited by Mourinho, who replaced Pellegrini at the Bernabeu in 2010. Pellegrini was forced to downscale with a move to Malaga, prompting Mourinho to fire off a typically caustic remark at a press conference.
"If Madrid were to fire me I wouldn't go to Malaga. I'd go to a top-level team in Italy or England," Mourinho said.
The tension continued during their first meeting in the Premier League when Pellegrini refused to shake hands with his counterpart after Chelsea secured victory in the last minute.
"I didn't shake hands. I didn't want to," Pellegrini told reporters at Stamford Bridge after his side suffered their third away league defeat of the season. Given his record against Mourinho, one wonders how he can even bring himself to look at the Portuguese.